WE'VE SEEN IT happen plenty over the past decade.
A disappointing end to a Six Nations sends players back to the bosom of their province.
The pressure's off, the bad feeling of a nation feeling  angered and let down is replaced by a familiar fan-base looking forward to bouncing back on the European stage.
Well, up until three years ago, the European bit only applied to three provinces. Since then, though, Ulster have made the Heineken Cup quarter-final their base-line.
Tom Court didn't exactly have time to get homesick during the Six Nations, but he's clocked up enough camp time over the years.
"Even though the boys tend to put out a relaxed vibe when they're at international camp, I think it's a fairly high-stress environment." Court, never one to seem overly stresseed off the field, tells TheScore.ie.
"Because you're always under the microscope of coaches and other players 24/7. Every single second of training you've got a GPS on. You're under video-surveillance pretty much.
"Guys can maybe relax a bit in the province and get back into the groove with guys you know day-in, day-out.
"Down there [in Carton House], everything's under the microscope and it's just one of those things where you can never really switch off from rugby: you go to bed at night and you're going over plays and defensive clips and things like that. Then you're up first thing in the morning and going over stuff before the day's training.
"So maybe it's a case where the mental fatigue builds up. Obviously, some guys can deal with it and have no issues. For other guys, it affects them."
Ulster were unable to ride the influx of internationals to victory in Edinburgh last Friday. And now they must take on Leinster – who have taken over the Pro12 lead – and win away from home in the league* for the first time since December 2 to arrest a slump in form.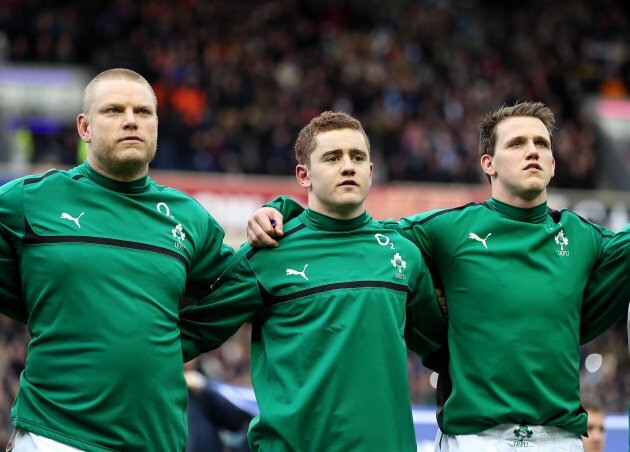 ©INPHO/Dan Sheridan
The last time the sides met was a watershed performance from the Australian-born prop. Court's death-stare at Michael Bent (catch it after the minute mark below) while walking backwards from a penalty-try-scoring scrum was the mark of a man with more than just confidence on his side.
"Nobody wants to be left out when you've been involved for so long. Sometimes, you just want to prove a point. Sometimes you can be playing great and sometimes still don't get picked because of experience or combinations or whatever the reason the coaches use."
YouTube credit: TheUAFC
He added: "I'm one of those guys that need to be playing every week, so when you're so dis-jointed, only playing once every few week or you've a down week and you don't really know whether you're here or there."
It's not just the frequency, it's the placement. Thanks to John Afoa and the emergence of Declan Fitzpatrick, Court has barely had to move across to the tight-head side of the scrum. He calls this season his best ever run of form. It's no coincidence.
"You probably saw the same, in a different context, with Paddy Jackson." The 32-year-old says. "He probably only kicked for us a few times this year and it was all before Christmas. It's the same thing – if you're not doing it week-in, week-out – it's just not going to happen.
Technical
"That's the unfortunate thing maybe with Ireland, I've never really had a run of games. It's always been a few minutes in and out.
"It's been great with Ulster the last few seasons, but this year especially, when it's just loose-head. You don't really have to worry too much about being a tight-head, you can just get all the technical things going. I felt I've probably played the best I ever have at loose-head this year.
"Hopefully we can just get back into the groove and find some form."
*Ulster's last away win in the Pro12 was in Llanelli on December 2. In the Heineken Cup, they have beaten Northampton and Castres away since then.