Winners
1. Tom Cribbin
DUBLIN'S PRESENCE IN the Leinster championship means that reaching a provincial final is the ceiling for this Westmeath team. The Lake County are on top of the chasing pack, underlined by reaching successive Leinster SFC finals.
The problem is they're facing a Dublin team that will go down as one of the greatest of all-time, and it will be a case of keeping the score down for Tom Cribbin's men in the final.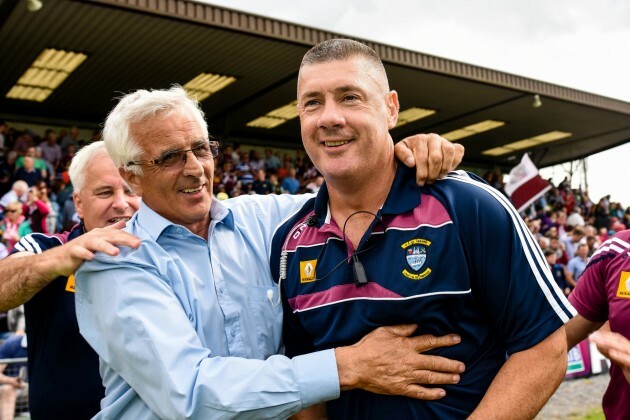 Tom Beary / INPHO Tom Beary / INPHO / INPHO
They dismantled Kildare's malfunctioning gameplan after half-time and showed remarkable resilience to turn things around when they trailed by six points (1-9 to 0-6) after 40 minutes.
Once they showed a little bit more ambition and James Dolan, Kieran Martin and Paul Sharry began to run at the Kildare defence, things started to happen.
A three-time ironman himself, Cribbin knows a thing or two about mental strength. Bringing on renowned endurance athlete Gerry Duffy to help with mental preparation and motivation was clearly a master stroke.
Duffy remarkably won the the UK Deca-Ironman Challenge in 2010. To claim the honour he swam 3.8km, cycled 186km and ran 42km everyday for 10 consecutive days. His fingerprints are all over Westmeath's recent successes.
Sure, Westmeath only had Division 3 teams to beat on their way to another final, but they beat Offaly and Kildare, who finished four and six places above them in the league table respectively.
It must have been hard for Westmeath fans not to panic after a third straight league relegation. But inter-county managers have always been judged on championship results.
Leinster finals don't come around too often for a county like Westmeath.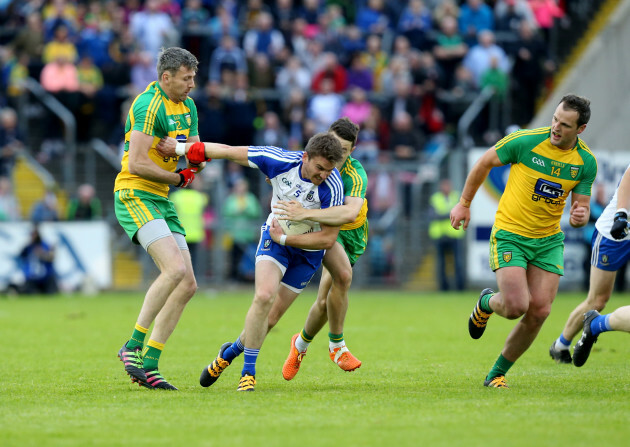 Andrew Paton / INPHO Andrew Paton / INPHO / INPHO
2. Ulster football
Those in the Ulster Council will be licking their lips at the prospect of boosting the coffers, with both provincial semi-final replays taking place this coming weekend.
For the second straight weekend, we were treated to a game that bristled with physicality, pace and a little cynicism. We've long accepted such necessary evils in Ulster football.
There was a danger both teams would suffocate one another with the middle third jammed with heavy traffic, but Donegal and Monaghan produced a rip-roaring tie.
https://vine.co/v/5uMQWxVEp9z
There isn't a better, more closely contested rivalry in Gaelic football at the moment.
Donegal were buoyed by Odhran MacNiallais's goal but, despite leading for most of the final quarter, they couldn't hold out with 14 men. Conor McManus had the last say, as he so often does, and sent the tie to a replay with a free.
So it's Tyrone-Cavan and Donegal-Monaghan once again this weekend. Nobody's complaining.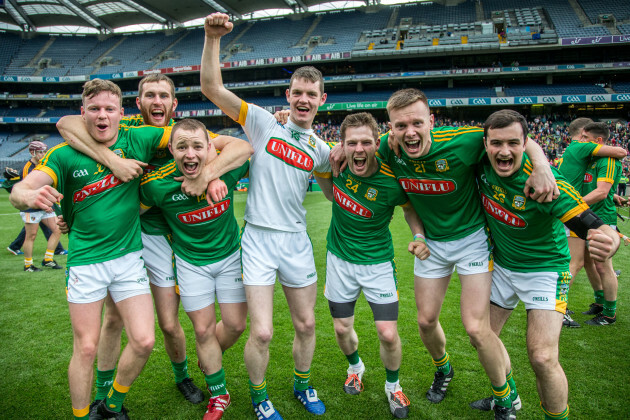 Tommy Dickson / INPHO Tommy Dickson / INPHO / INPHO
3. Meath's hurlers
Not many teams have overcome more obstacles to win a title than this Meath group.
They lifted the Christy Ring cup three weeks ago, only to be informed that the referee had made a miscalculation and it was actually a draw.
An absorbing replay went right down to the wire in extra-time and Stephen Clynch's 93rd minute goal was enough to seal the victory for the Royals and a place in the Leinster SHC round robin series for 2017.
They found themselves nine points down the first day and eight behind at half-time on Saturday night. But Meath's spirit was unbreakable and they climbed that mountain a second time.
Two victory parties for the price of one.
***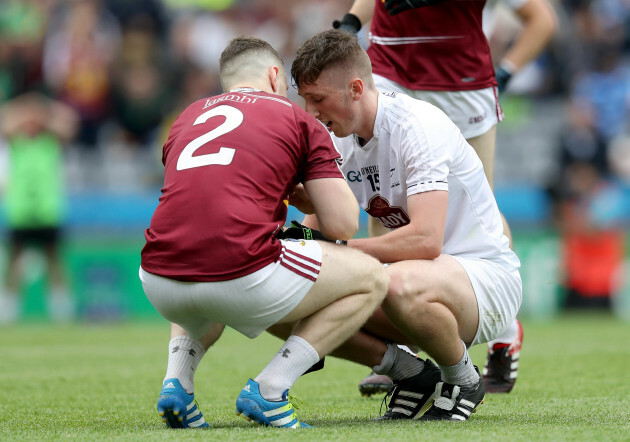 Ryan Byrne / INPHO Ryan Byrne / INPHO / INPHO
Losers
1. The Kildare attack 
As Kildare led Westmeath by six points with 30 minutes left on Sunday, you'd wonder if they gave a thought to what lay ahead in the Leinster final. Did the 19-point whipping the Dubs dished out to them last year cross their minds?
Kildare found another way to lose a championship game, this time by failing to score for 28 minutes in the second-half against a team that has fallen to the basement division of the Allianz League.
The absence of Paul Cribben and Daniel Flynn affected them, particularly in their transition from defence to attack. They couldn't get the ball into Adam Tyrrell and Neil Flynn quick enough. Niall Kelly didn't touch the ball until the 24th minute and he was black carded with 15 minutes left.
Cian O'Neill is still in his first year as a senior inter-county manager and must be given time. Improving the supply line and quality of ball into the forwards will be high on his priorities before they play Offaly in the qualifiers.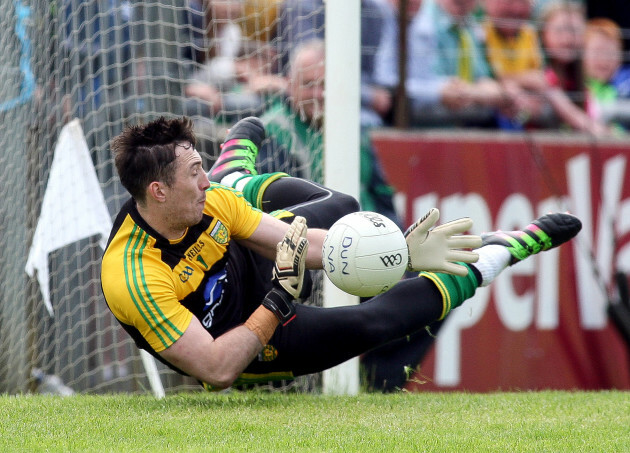 Presseye / Lorcan Doherty/INPHO Presseye / Lorcan Doherty/INPHO / Lorcan Doherty/INPHO
2. Mark Anthony McGinley
The Donegal stopper, who has replaced Allstar goalkeeper Paul Durcan between the posts, let himself down by feigning injury near the end of the Ulster semi-final on Saturday.
He went down hard when contact appeared to be minimal and stayed on the turf to receive treatment, winding down the clock as Donegal led by two points in the dying minutes.
IsleOfLewisPresbyterianGaels / YouTube
While McGinley's actions were wrong, the abuse he's received on social media is unnecessary.
3. Dublin's lack of competition in Leinster
Dublin didn't have a serious game in last year's championship until they drew with Mayo in the All-Ireland semi-final on August 30th. Mayo produced a storming finish to force a replay, which Dublin won by seven points having benefited from the extra-game.
The worry for Jim Gavin's side is that they'll have little competition until the All-Ireland quarter-final stage. That's where they're most vulnerable. Coming up against a resurgent Mayo from the qualifiers would pose a big test for them.
Still, Dublin cruised to a 10-point win over Meath without ever leaving second gear. They are well equipped to deal with Leinster's lack of competition at this stage.
The42 is on Snapchat! Tap the button below on your phone to add!