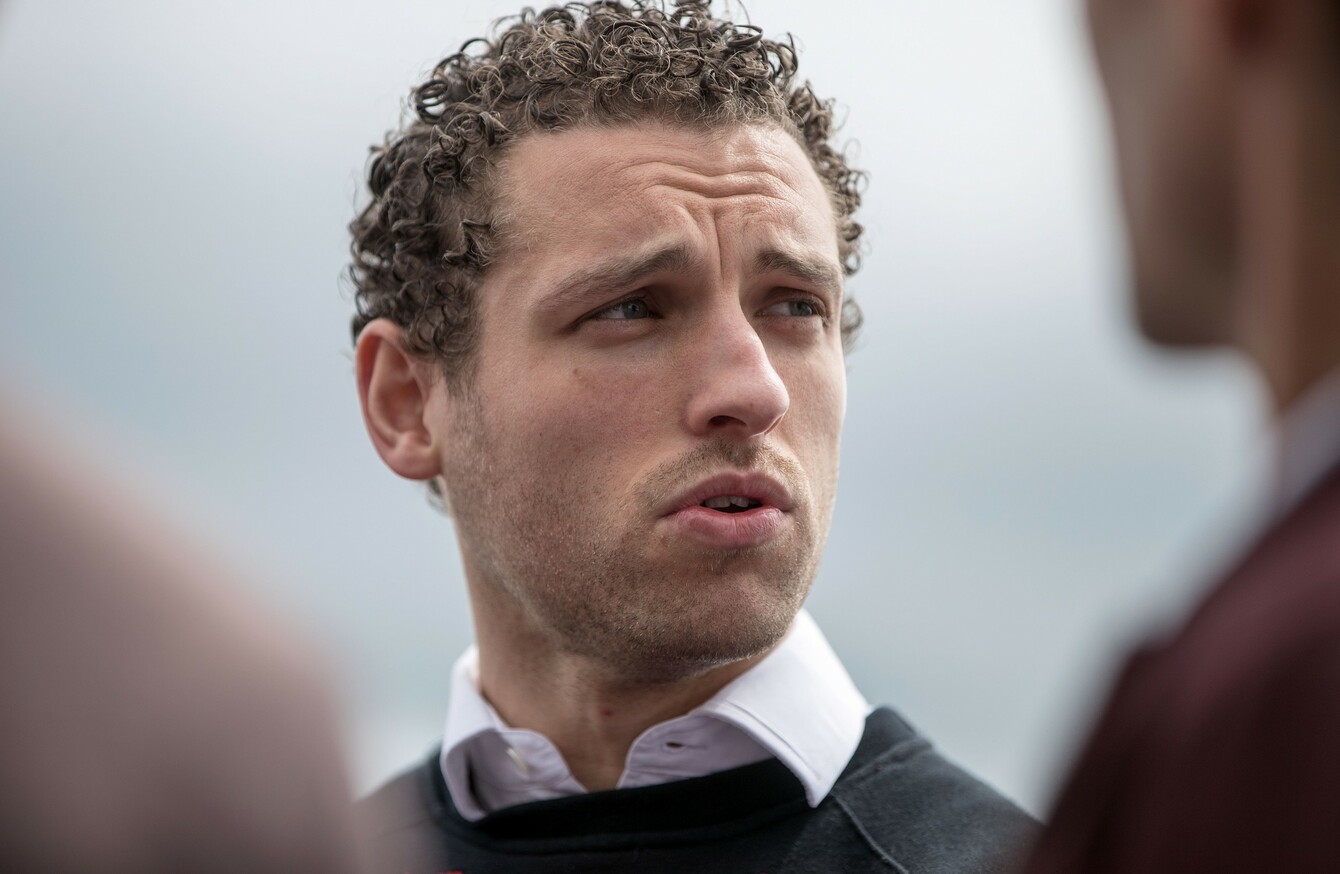 Tom Parsons was speaking at the launch of the GPA's three-year Strategic Plan.
Image: Bryan Keane/INPHO
Tom Parsons was speaking at the launch of the GPA's three-year Strategic Plan.
Image: Bryan Keane/INPHO
GALWAY HAVE NOW beaten Mayo in successive Connacht semi-finals, but Tom Parsons believes those defeats were worlds apart.
Mayo were stunned last summer when Kevin Walsh's 5-1 outsiders ambushed them in McHale Park.
Mayo led by 0-8 to 0-6 at half-time but failed to push on after the break as a hungrier Galway outfit dashed their hopes of a historic sixth Connacht title in-a-row.
On Sunday, Mayo found themselves trailing by four points shortly after the restart, having lost Keith Higgins to a red card in the opening period.
To their credit they fought back into contention and only for Johnny Heaney's 65th minute double-save from Danny Kirby and Diarmuid O'Connor, Mayo might have edged it.
Parsons believes there are plenty of positives for Mayo to work with as they head to the backdoor for a second straight year.
"This time last year when Galway beat us, we didn't show that fight and that edge, particularly going into the last quarter," he said.
"We did show that on Sunday. We really threw everything at it for the last 10 or 15 minutes. Probably disappointed that we didn't get the scores to draw or win the game. That's something that we'll be working on.
"We just didn't get the result. It's no more a challenge than has been there before for us and it's something we won't shy away from.
"I suppose with every sportsperson you have to be able to manage the good days and the bad days and as players collectively and individually we've had good days and we've had bad days. If you're going to win a competition you have to deal with adversity and you have to deal with challenge. "
Mayo face a difficult route back to the All-Ireland final, with the losers of Tyrone-Donegal and Kildare-Meath potential opponents in the coming weeks.
"At this stage, there is a lot of teams out there, especially going the qualifier route, that they are very difficult games to win. If the elements turn out and there is gale force winds and rain, that brings its own edge as well.
"Regardless of who you're playing, you have to meet them at some stage of the competition. It's a challenge and we'll face it.
"Our preferred route was to get to the Connacht final. That doesn't exist for us anymore. What exists for us right now is a qualifier route and who that will be we'll know next Monday."
Parsons rejects the notion that this latest defeat will increase the heat on the Mayo players as they chase a first All-Ireland since 1951.
"As players and as a management group, all we can control is our thoughts, our processes within the group. We have no control over external influencers let that be people within our county or outside our county. We have absolutely no control over that.
"All we can control is our prep for our next game, our prep for this week, our prep for the qualifier route. It doesn't play our role, it doesn't play our factor.
"Our motivations are certainly internal to ourselves and we don't let external influencers in a positive or negative light influence our decision-making, our thought process going into games or training or our ambition as a squad."
The42 is on Instagram! Tap the button below on your phone to follow us!