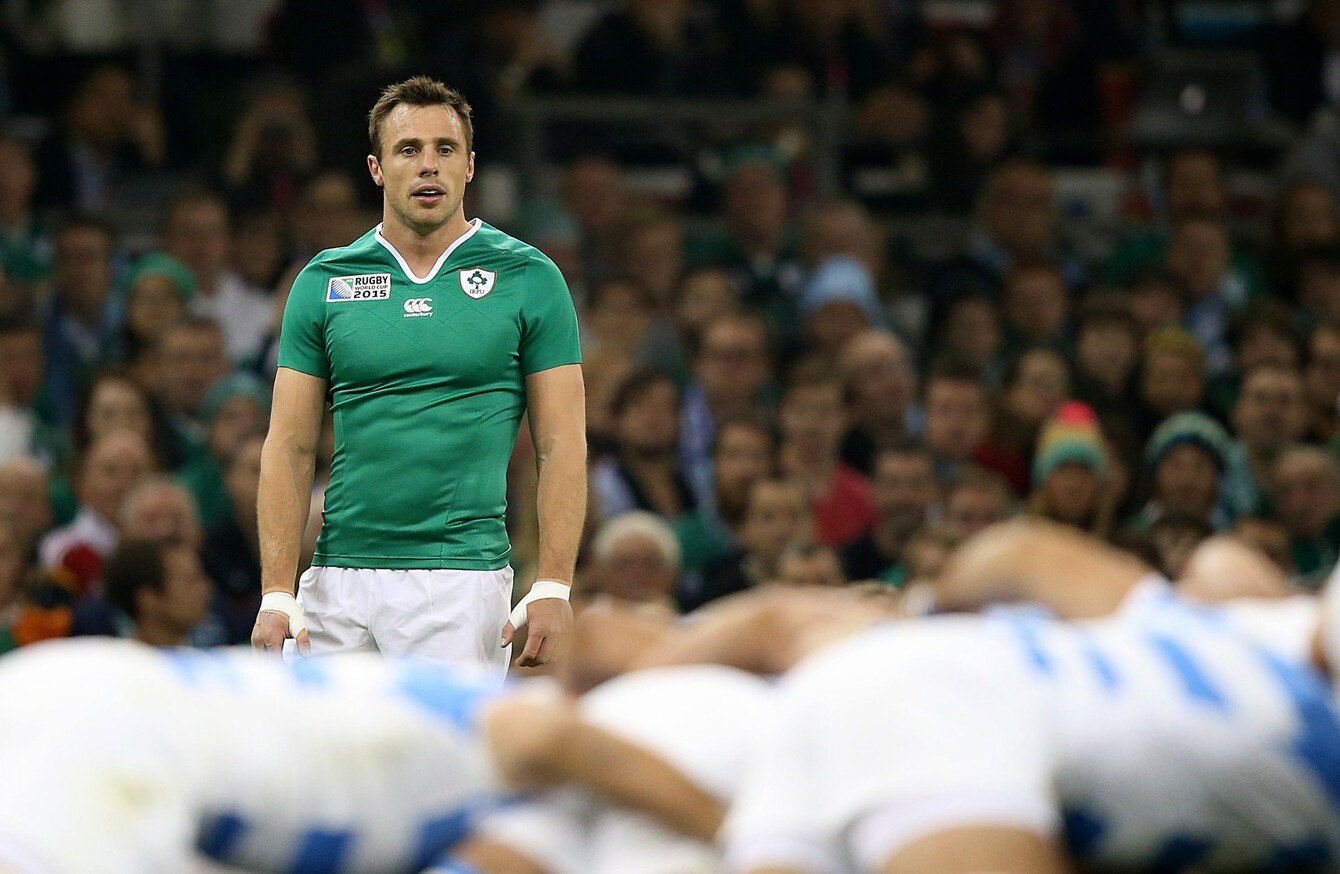 Image: Dan Sheridan/INPHO
Image: Dan Sheridan/INPHO
ULSTER AND IRELAND wing Tommy Bowe hopes to be back playing for Ulster in the opening weeks of the new season and is keen to make his presence felt during Ireland's hectic November Test schedule.
The Monaghan man has endured a nightmare 10 months, playing one game since suffering severe knee ligament injuries in the Rugby World Cup quarter-final against Argentina.
For Bowe, no news or updates about his condition over the course of the pre-season means good news. He has been feeling fitter and stronger with each passing week of training.
"I've been taking part in pre-season and over the last four or five weeks, the progress in my knee has been massive," Bowe said at yesterday's launch of the new Pro12 campaign in the Aviva Stadium.
"Up until that stage, I still had that bit of bone bruising on the inside of my knee that I just couldn't seem to shake off. But a bit of rest over the summer, going back to square one and building my quad strength up, hamstrings, calf strength… all around that knee.
It's just incredible. One morning you wake up and that pain just seemed to start going away. Over the last three or four weeks has been brilliant. I'm back taking part in everything, I'm pushing myself very hard and gearing up for an exciting season. I should be good to go very soon and I'm looking forward to it."
His April comeback away to Zebre – his sole appearance for his province since the 2014/15 Pro12 semi-final loss to Glasgow – carries some regret that outweighs the two tries he scored that day.
"I hate saying that I came back too early, but looking back I probably did," says the 32-year-old.
"My leg felt good at the time… I  ended up playing the full game and  in the last five minutes I felt something in my knee. It just didn't feel right. So I took the decision to step back, go get it looked at, readdress it.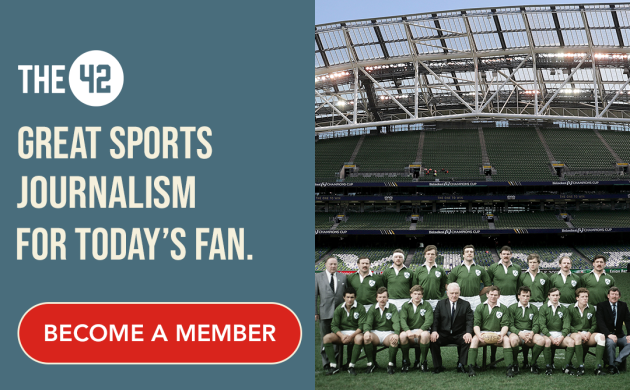 "Thankfully I did. It's given me time to rest my knee and I should be good to go any time in the next few weeks."
Returning fit and firing in September leaves him plenty of room to ramp up for what will be Ireland's toughest November schedule in recent memory. Beginning with a trip to meet New Zealand in Chicago, Ireland will face the world champions again at home before beaten World Cup-finalists Australia come calling on 26 November.
"Who wouldn't want to be part of a trip like that squad going over to Chicago?
"It's going to be a fixture everyone will be gunning for: a chance in a lifetime.
"But even just to get back — my last proper game, I feel, was that quarter-final. And I still feel it's killing me inside. So the green jersey, of course, is what I hope to get myself back in to.
"For now, I've worked so hard over the last couple of months to get myself back to the level where I feel I can be at the top of my game. I finally feel very, very close and getting myself into this Ulster team is going to be a mission enough."
That Ulster team will begin the season with an injury crisis closer to the coalface. The pre-season defeats to Leinster and Exeter have been comfortable viewing for Les Kiss compared to the sight of three tightheads on his injury list. Johnny Simpson limped away from Sandy Park with an ankle injury, while Wiehahn Herbst continues to struggle with a groin injury and Ricky Lutton is also battling to be fit.
"We've only got Rodney Ah You left standing. So we've got to work with that," said Kiss.
"We're down to one tighthead prop. That's a bit of a challenge and we've got to find some solutions to that."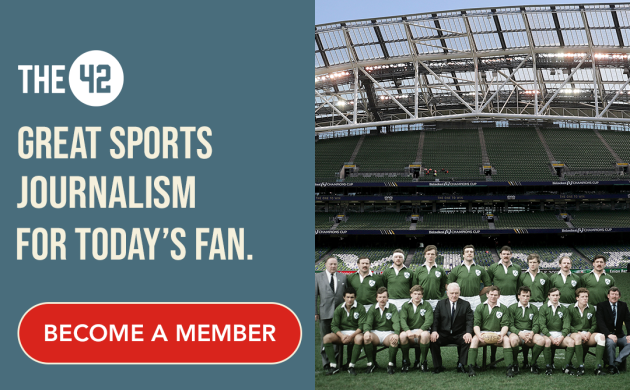 Solutions doesn't necessarily mean recruitment though, Kiss points to the academy as a resource which may need to be tapped and Andy Warwick has shown an ability to play on on both sides of the scrum.
"I've always been big on (the idea) that it's a squad and you've got to deal with that.
"You never sell your team down the drain, but it does put extra stress on the system and we've got to make sure we can find the right solution to compete and look after the rest of the pack, the rest of the team. Because a lot of it does revolve around the scrum."
The42 is on Snapchat! Tap the button below on your phone to add!