LAST NIGHT IRELAND was treated a full head-to-toe analysis of Tommy Bowe's body.
Steady on, ladies and gents, there was some kind of scientific reason for it, apparently.
But aside from the fact he can run at 34 kilometres per hour or that was awfully inconsistent as a schoolboy, here's what we really found out.
Ulster train in a car park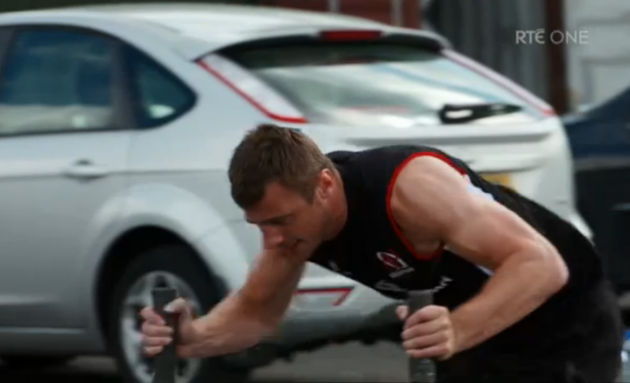 Roy Keane would not be happy.
He's just a regular dude!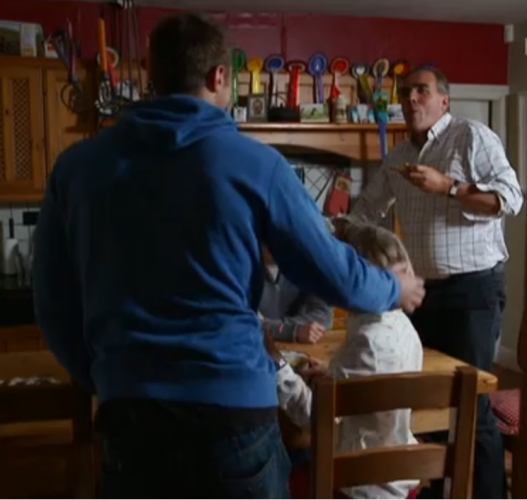 His dad meets him with his mouth full and (with his left hand still gripping some toast) a surprise hug.
'If you can catch a ball at school, you won't get laughed at'
The sagely advice from papa Bowe that helped develop a rugby and (in Tommy's sister Hannah) hockey international.
'He'd just take the ball and tramp right up the middle'
That's how his former team-mate at Emyvale GFC remember his midfield 'style'.
By the way… nice hat, Johnny. Where'd ya get that?
'The best thing about anti-gravity treadmills are…"
They're great craic, but you get sucked up through them if you start messing. "I just wanted to see what happened," he said after being scolded.
He's a wee pup, so he is.
5000 calories per day
Nice. Pass that pizza.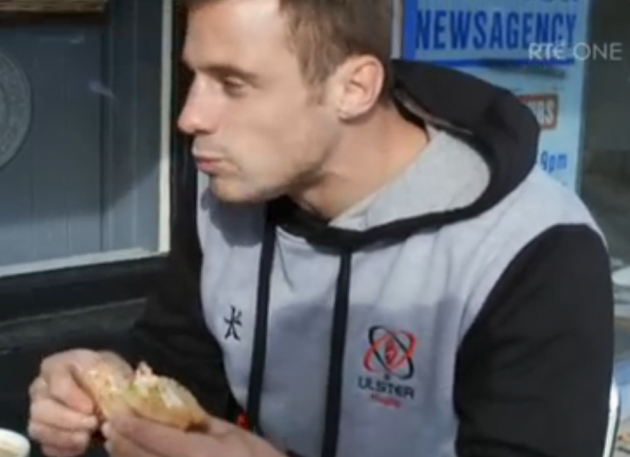 Nobody looks cool in a GPS 'bra'…
… but 'Viper Unit' makes measured training sound way cooler than it feels
Flashy boots can actually serve a purpose
'Look at these fancy boots' says this nice lady talking Tommy through the mechanics of how he beats a defender one-on-one.
She also makes the mistake of saying 'the hips don't lie' which sends our wing wonder into a Shakira inspired day-dream.
He can do a mean comeback training montage
A quick 80s soundtrack and a Mickey Goldmill impression from JD and we'll be right.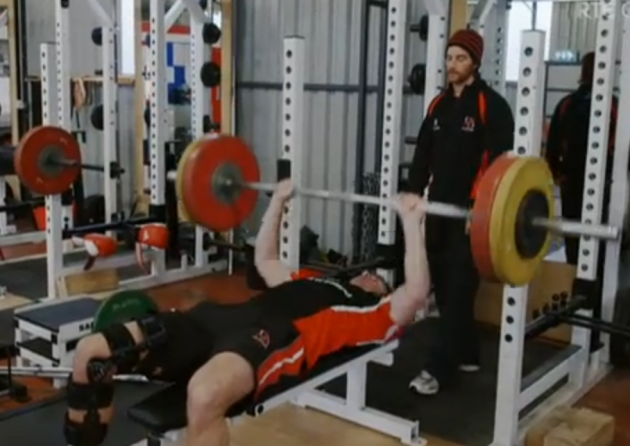 If you missed Tommy Bowe's Bodycheck last night and want to see more you can watch it in full on the RTE Player here.