GALWAY WERE DESERVING winners of this All-Ireland final, and had the measure of Waterford for long periods.
Waterford did fight bravely and had some good spells themselves, particularly midway through the first half and early in the second half.
They were in the game down the home straight, even though Galway were probably the sharper outfit throughout.
All in all, it was a gripping game, full of excitement and tension and with very little between them.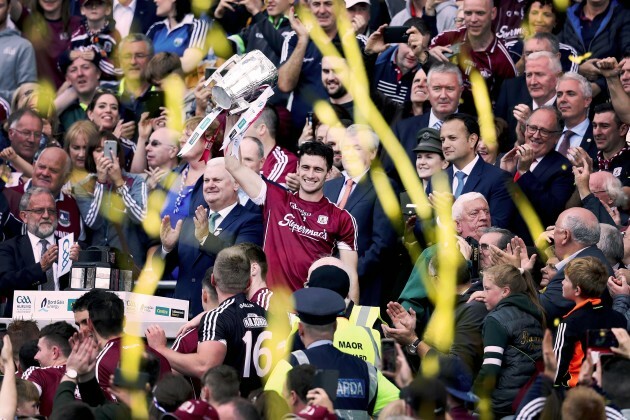 Tommy Dickson / INPHO Tommy Dickson / INPHO / INPHO
But Galway's accuracy and their ability to find scores that bit easier was pretty much the difference.
Before the game, Galway would have known what to expect from Waterford, and prepared accordingly.
It was interesting that Galway went with Johnny Glynn in the full-forward position – a big and courageous call from management, considering he had very little hurling done this year.
Galway possibly thought they could exploit Barry Coughlan or the inside line with high balls but that didn't necessarily happen.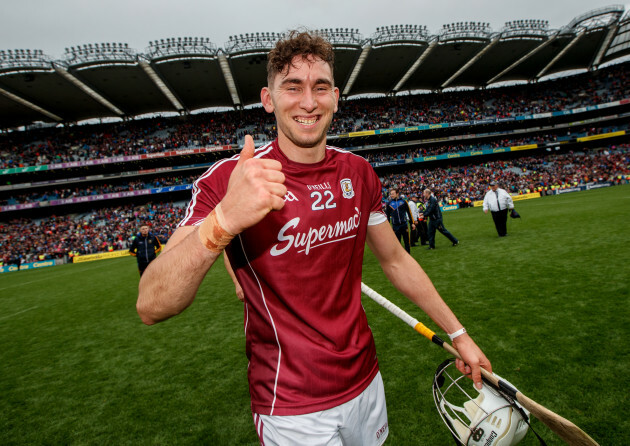 James Crombie / INPHO Jason Flynn made a big impact off the bench. James Crombie / INPHO / INPHO
Glynn didn't have a huge impact on the game but what they did have was big contributions from subs Niall Burke and Jason Flynn.
Had they started Burke, it would have meant a very different dynamic but bringing him in was a big call that worked in their favour.
Galway lay down early marker
I've regularly written about good starts and how important they are.
And that's exactly what Galway got, as they roared into a 0-4 to 0-0 lead.
The Tribesmen were into their stride very quickly, and Waterford looked a little nervy.
1 minute, 31 seconds: Galway's second point came from Waterford possession. A short pass is intercepted by Johnny Coen, and he soloes through to score.
2:19: Galway have their third point and it comes direct from a Stephen O'Keeffe puck-out.
The Waterford goalkeeper brilliantly picks out Kevin Moran, but he drops the ball in an early sign of nerves: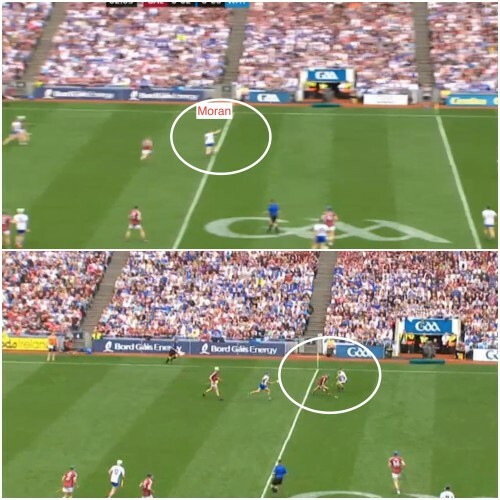 David Burke picks it up, makes some ground but wheels back and transfers to Joe Canning. His diagonal balls goes into the right corner and Joseph Cooney collects, before getting inside Darragh Fives for a point:
With three and a half minutes on the watch, Galway had four points on the board and I can't emphasise enough how impressive that is in an All-Ireland final.
It was an incredible start and even at this stage, there were a couple of key, early match-ups going in Galway's favour.
Joe was very influential in the early stages on Philip Mahony and as the first half wore on, John Hanbury was doing a superb job on Michael 'Brick' Walsh.
Waterford's Austin Gleeson wasn't an influence, although he did get onto a few balls later in the game, but he was marked absent in those early exchanges and Galway were very much on the front foot.
Waterford settle
Typical of Waterford, when it looked like things were getting worrying for them, they came up with a brilliant goal.
In my preview before the game, I referenced Galway's defensive strength, and how impressed I was with their backs.
But for the first goal, Waterford sucked Galway into their style, and executed it brilliantly.
It comes from a long ball down the field and 'Brick' gets onto the break, as we know he can.
At four minutes and four seconds, I've frozen the frame and you can see how Galway have gone man on man, with Waterford really pushing up on them. But have a look at the eventual goal-scorer, Kevin Moran, who I've circled: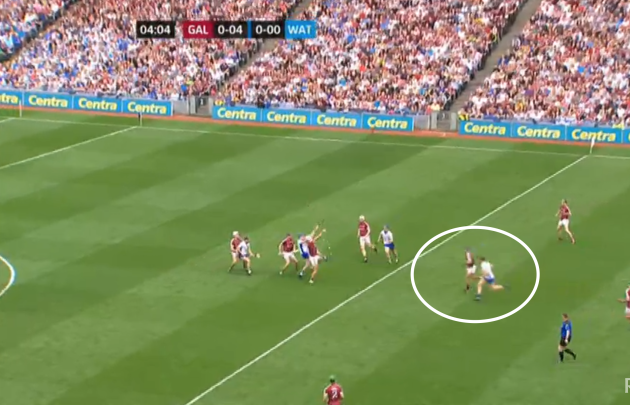 Galway pushing up is all very well and good but it's dangerous when the full-back line come out en masse under a dropping ball, because there's no cover in behind.
Looking at the shot again, Daithi Burke (circled) is the last Galway defender, and the arrow indicates the area that Moran is going to run into: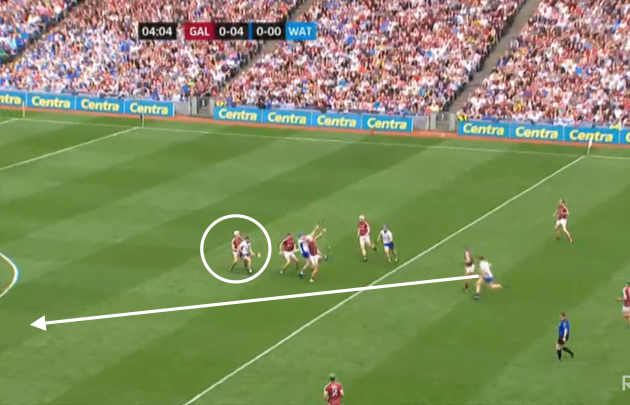 When 'Brick' Walsh wins the break, Moran's on his shoulder and there's nobody to challenge him, because all of the Galway backs have been sucked out:
But it was a lesson learned for Galway, and I don't think that happened again for the remainder of the game.
They took heed of that early warning but Waterford worked the goal to perfection, in fairness to them.
That brought them back into the game – and they were visibly boosted.
Contrasting attacking play
Waterford, defensively, kept things very tight and offered up very few goal chances.
By extension, they didn't too many themselves and what developed was players carrying the ball into traffic before holding it up, looking for support and attempting to suck in a couple of would-be tacklers.
This tactic worked for Galway in the next example, before I'll show you how it didn't quite come off for Waterford.
5:34: Galway on the attack with Padraic Mannion breaking forward. He gets a flick away to Conor Whelan, who carries the ball forward but comes under pressure.
Grounded, Whelan is forced to look around but he has support from Conor Cooney, who will pop the ball over the bar:
Now, here's the contrast.
In the first picture, at 6 minutes and one second, 'Brick' Walsh has gained possession from a Tadhg de Búrca delivery, out in front of John Hanbury:
The pair travel down the Cusack Stand touchline, 'Brick' retaining possession, but look at how isolated he is here:
Ten seconds after picking the ball up, 'Brick' is turned over by Hanbury, before Kevin Moran crashes into the Galway defender to concede a free:
Now, Galway will have known that 'Brick' is very good to draw a foul, or suck in a defender before laying the ball off.
But in possession, he doesn't have the pace to expose Hanbury, and the Galway man probably knows that.
There's no second tackler coming in from a Galway perspective, because they're picking up the other Waterford support players, who aren't even there.
And so, 'Brick' is left completely isolated and when Moran eventually arrives, he gives away that free.
The point is that the Waterford support players were very slow in getting there, and that's unusual for them, but Galway had played it much smarter in the previous example which culminated in Conor Cooney's point.
Galway just seemed to have their players in better positions, and their execution was very strong as well.
Galway attack Waterford system
Galway decided on a specific strategy to get at the Waterford defensive system, and it proved effective.
As we know, Waterford like to build through the middle of the field, before releasing the likes of Jamie Barron and Austin Gleeson on a regular basis.
The key to this is the ability to build attacks through the lines – but Galway were intent on ensuring that this wouldn't happen.
7:00 – From a long Colm Callanan free, following the foul on John Hanbury, the breaking ball is won by Jamie Barron.
He gets a pass away but Tadhg de Búrca is pictured almost on his own end-line, and forced to clear long with no real options to lay the ball off to: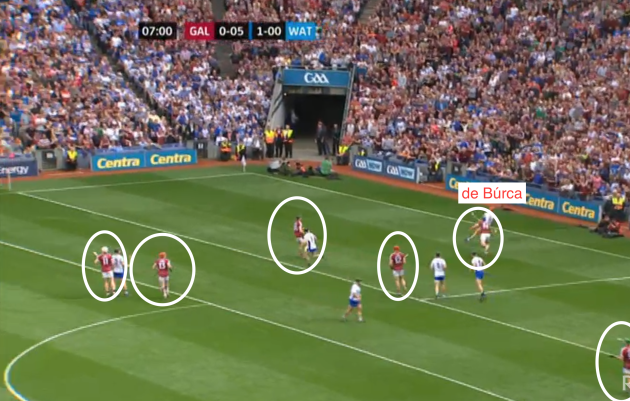 Look, too, at the amount of Galway players inside and around that 20m line – six of them.
They've pushed right up and this is what they want, the likes of de Búrca hitting long balls out of that defensive pocket, rather than going short through the middle of the field.
When de Búrca clears this ball, Waterford can't win it clean and John Hanbury sweeps up, before he prepares to drill a diagonal ball: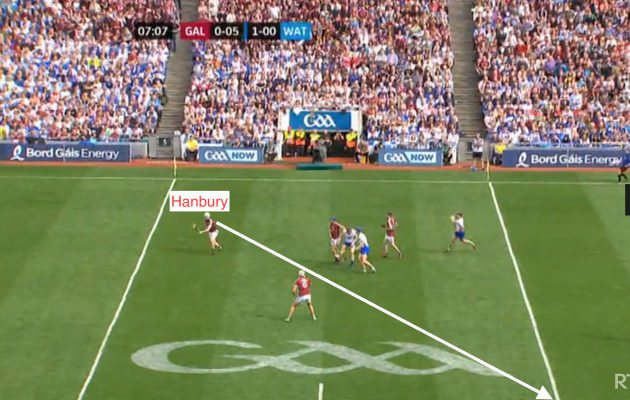 In the next shot, just look at the amount of space that David Burke has to drive into, and he'll pop over a simple point:
Another Galway score from Waterford possession and de Búrca being forced to go long in the first instance was not the preferred Déise option, but pushing up has worked a treat for the Tribesmen.
32:21 – Later in the half, we see de Búrca hitting another long ball but it's a two against one situation inside, and the ball drifts harmlessly through to Colm Callanan, who can set Aidan Harte on his way:
This is Galway, once again, forcing Waterford to do something they're not comfortable doing.
Waterford still have some joy
Waterford are still so good at playing how they do, and they did enjoy some success with it, and opened up Galway at times.
It wasn't all one-way traffic but Galway had very much upset their system but there were still some excellent moments for Waterford.
The Kevin Moran goal was probably the best example of that but Waterford also put together a lovely passage of play in the eighth minute of the game, which saw 'Brick' earn a free.
It's all down the Hogan Stand touchline but in the next three pictures, look at the pressure being applied in each instance.
First, it's Padraic Mannion tight on Pauric Mahony:
Next, we have Daithí Burke keeping tabs on Jake Dillon, and the ball runs through them: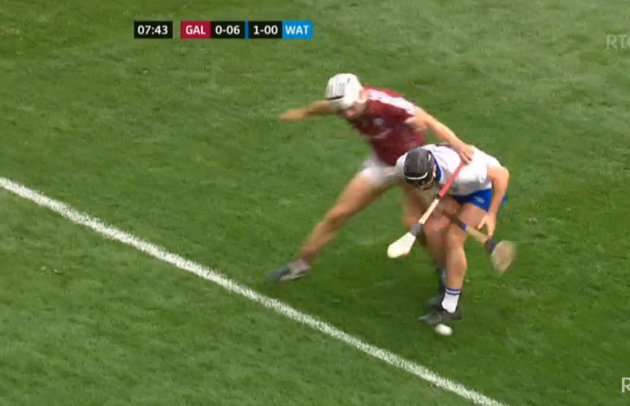 Finally, it's Adrian Tuohy fouling Bennett:
Waterford are still managing to implement their attacking system, but the pressure being applied by Galway is ferocious at the same time.
11:43: This is what happens, however, when Galway read Waterford's intentions.
It's a Jamie Barron ball down the Cusack Stand touchline but Daithí Burke has anticipated it, and is three or four yards in front of Jake Dillon:
From here, Galway work the ball brilliantly through midfield, stringing a number of short passes together, and it ends up with a beautiful point from Cathal Mannion.
Waterford's system puts them under pressure
15:22: Shane Bennett wins a ball in the corner but freezing the frame in the next shot, from his crossfield ball, there's only two other Waterford attackers in that area, and they're outnumbered by Galway bodies: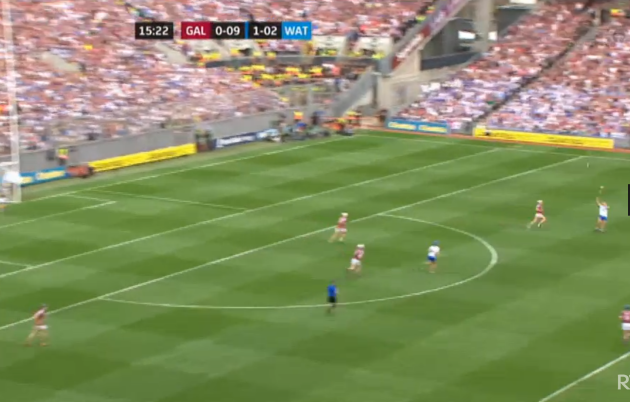 The nearest player to Shane Bennett, who was tight in the Nally corner, is probably 40 yards away, and that's a huge problem. Barring some sort of miracle, very little is going to come off this situation for Waterford.
20:41: Austin Gleeson stood over a line ball on the Cusack Stand side but when the ball is delivered in, it's five Galway defenders against two Waterford attackers, inside the 20m line: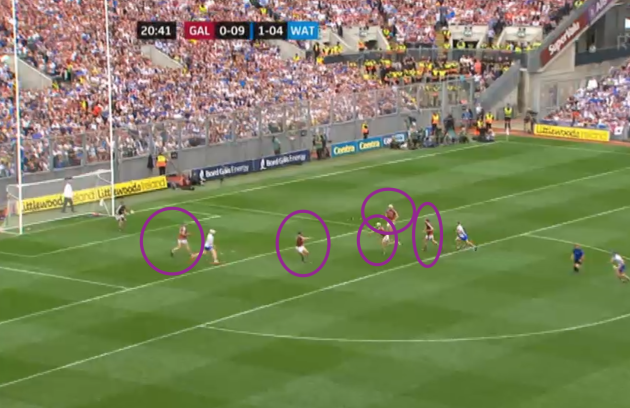 It's hard to understand Gleeson's decision there. He was obviously confident of scoring, and that's why he went for it, because there would have been no reason for putting the ball into an area where Waterford players were heavily outnumbered.
This is another situation from which Galway profit, as they work the ball out and David Burke scores a long range point. But it's very poor from Waterford.
On the wider issue of the sweeper, and the school of thought that it won't win you an All-Ireland title, I'd put forward these thoughts.
I don't know how you can make a sweeping statement like that, if you'll excuse the pun.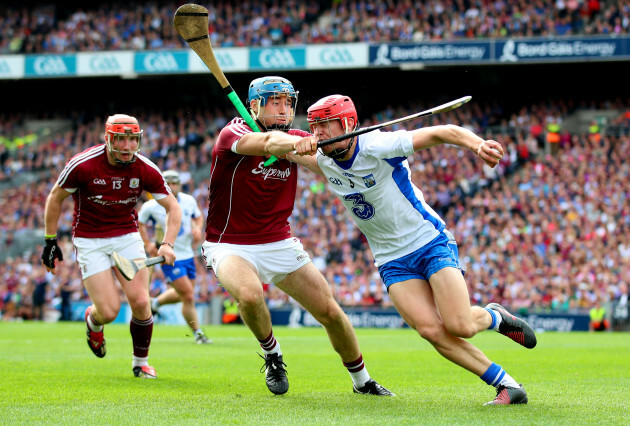 James Crombie / INPHO Conor Cooney puts the heat on Waterford sweeper Tadhg de Búrca. James Crombie / INPHO / INPHO
But until someone wins the All-Ireland playing this way, the question is going to remain.
You have to consider, however, that Waterford are by far the best exponents of this system and it took them to a first final since 2008.
They beat Kilkenny and Cork along the way and it got them into a position in this final where they could have won.
It wasn't out of reach until late on and they had four wides inside the last seven or eight minutes, when they were still in touch.
The point I would make is that there's aspects of how they play that need adjusting because you don't have to be a genius to figure out that if you're hitting into 5 v 2 or 4 v 2 situations, as above, the ball is going to come right back at you, and often with interest.
With adjustments, different formations and new personnel, it's possible that they can get there.
Conclusion
Galway's forward play and shooting efficiency won them this final.
They had 19 of their 26 points from play, and only six wides.
That's exceptional against a team that sets up with a very defensive set-up, and doesn't offer much space.
In fairness to Waterford, they didn't cough up goal chances but Galway's shooting from distance was outstanding.
They had the ability to pick off points from 50-60 yards right out of the top drawer.
They've developed incredibly well over the last two years and this one of the biggest elements of their game that has improved.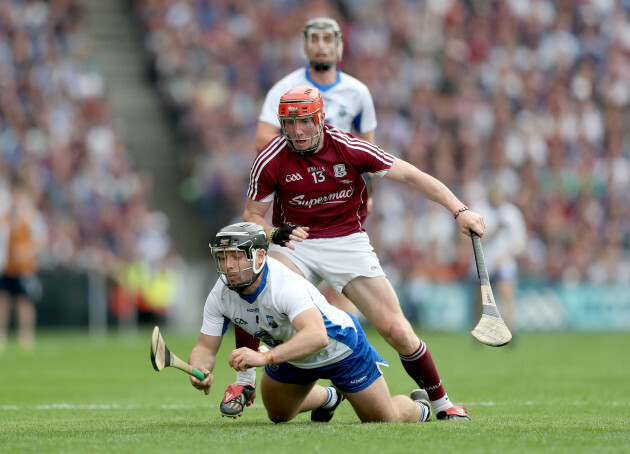 James Crombie / INPHO Noel Connors had an excellent game on Galway's Conor Whelan. James Crombie / INPHO / INPHO
There's such a good balance in their forward line and even with Noel Connors doing such a good job on Conor Whelan yesterday, and Barry Coughlan nullifying Johnny Glynn, you had Joe Canning, Conor Cooney, Joseph Cooney and Cathal Mannion stepping up, along with the impacts of Niall Burke and Jason Flynn.
There were some terrific performances from both teams and while Aidan Harte hasn't got many headlines over the summer, he had a superb game.
John Hanbury was very good, David Burke was rightly named man-of-the-match, and Gearóid McInerney and Conor Cooney sparkled too.
On the Waterford side, this was Pauric Mahony's best game of the year, while Tadhg de Búrca and Darragh Fives hit a huge amount of ball.
Jamie Barron had a terrific game as well in the middle and overall, it was really enjoyable from a neutral perspective, with Galway running out deserving winners.
Subscribe to The42 podcasts here: