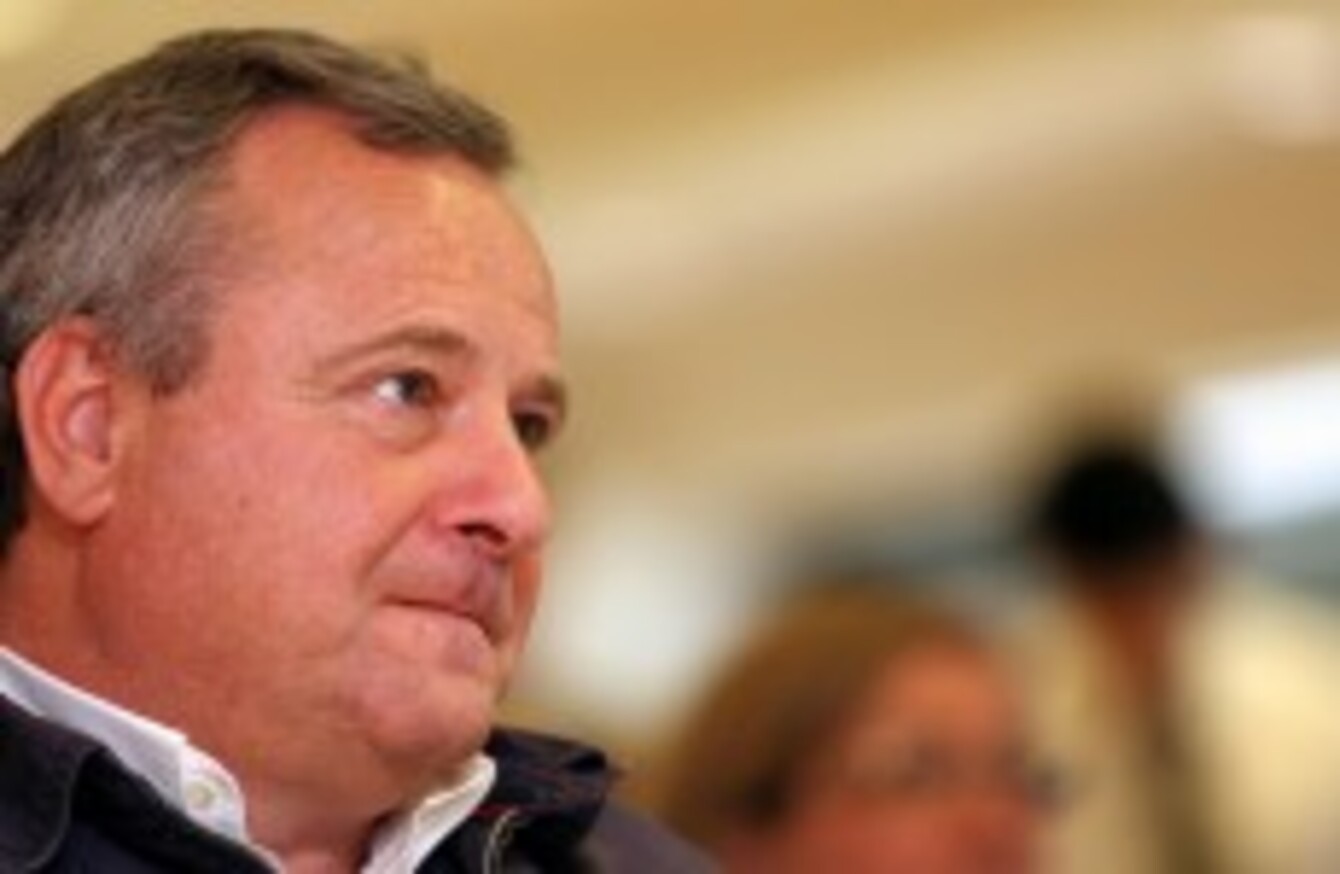 Tommy Lyons in Croke Park yesterday at the launch of the FBD Kilmacud Crokes All-Ireland Football 7's.
Image: INPHO/Donall Farmer
Tommy Lyons in Croke Park yesterday at the launch of the FBD Kilmacud Crokes All-Ireland Football 7's.
Image: INPHO/Donall Farmer
FORMER DUBLIN MANAGER Tommy Lyons has accused RTÉ pundit Martin McHugh of indulging in 'cute hoorism' by trying to prevent teams from man-marking his son Mark after the 1992 Donegal All-Ireland winner criticised Cork for using that tactic in last month's semi-final clash in Croke Park.
Lyons, who was speaking yesterday at the launch of this year's FBD Kilmacud Crokes All-Ireland Football 7′s, believes it is a calculated ploy on McHugh's behalf when it comes to discussing how opponents deal with the Donegal player, who is nominally a half-forward yet frequently acts as a sweeper in front of his team's full-back line during games.
"What really winds me up is Martin McHugh. I think you are all letting him away with blue murder. He goes on the Sunday Game saying Cork made a bags of their tactics putting a man up on Mark McHugh. Well, anyone with two eyes could see that when Cork put a man up on Mark McHugh in the first half, Mark McHugh didn't get a kick of the ball and when Cork stopped doing that in the second half Mark McHugh ran ragged.
"He was being the cute auld hoor on the telly and Tony Davis and the boys didn't respond to it. That auld cute hoorism, we're not all gobshites. He must think the GAA people of Ireland are stupid to be at that nonsense on the telly. I just think there's no need for it.
"He's absolutely very calculated with what he's doing. He was very critical of Cork's tactics, which is a very bolshy thing to say on the national television when Cork had held them to nearly a level game at half-time with a certain tactic of pushing up. Donegal knew that that was upsetting them. That's what he's trying to make sure, that teams don't push up on Mark McHugh.
"I think you have to push up, if you don't you will let him dictate the game. I thought he was very average for the first 30 minutes against Cork. He is a very good footballer and showed it in the second half when Cork stood off him. Donegal were a lot better in the second-half and they'd have won the game anyhow. But I think it was wrong to be that critical of Cork, to say that the tactics were all wrong."
RTÉ's The Sunday Game pundit Martin McHugh. Pic: INPHO/James Crombie
Mayo native Lyons also described McHugh's theory that Dublin had suffered defeat in their recent All-Ireland semi-final due to over-training as 'nonsense'.
"The nonsense that Dublin over trained and all that load of guff. How would he know if a team over trained? In the name of Jaysus! They're the most high technology back-up team of any county in the country using DCU at the highest level, how the hell could he say they over trained?
"Mentally they just never got up for this year. Anybody who knows anything about it knows they just weren't fresh out on the pitch and that was mental more than physical. If they'd over trained, they wouldn't have had that 20 minutes in them. It just showed once the mind kicked in, and (Michael) Darragh Macauley fair play to him was the driver of that, and Dublin got a sniff, the bodies were certainly fresh. That kind of stuff annoys me."