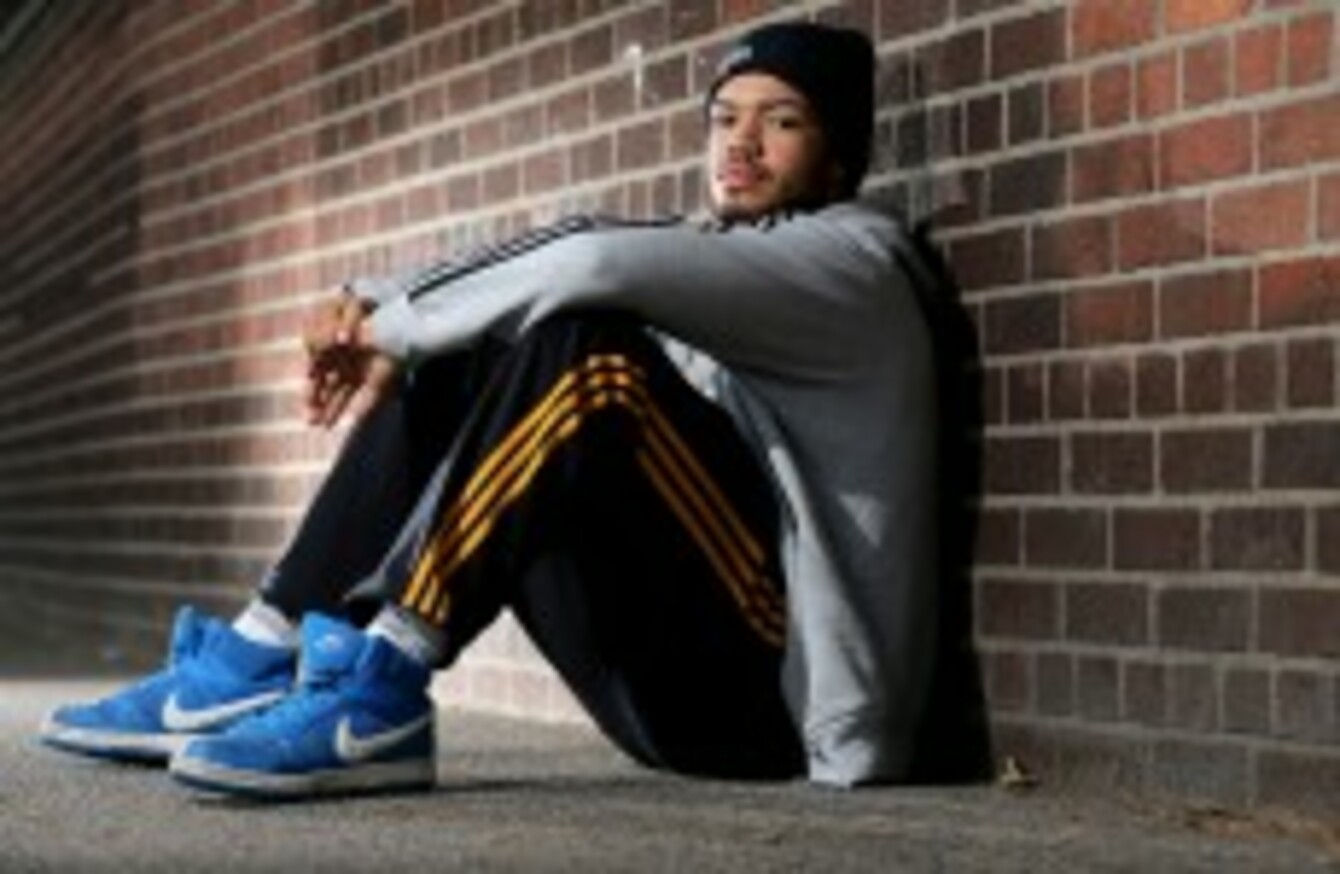 McCarthy: eager to bring home a medal.
Image: INPHO/James Crombie
McCarthy: eager to bring home a medal.
Image: INPHO/James Crombie
"IT'S A MAD way to live, going all around the crappest places in Europe and eastern Europe and eating rubbish food and getting punched in the face every day."
Tommy McCarthy speaks a lot of sense about boxing life but when you pack a punch like he does, it's really the men in the opposite corner who should be worried about the hits to the face.
After all, the big man from Belfast didn't get his reputation as a knockout king for no good reason.
Still only 22, it feels like McCarthy has been part of the Irish boxing scene for an eternity. He's a two-time national heavyweight champion and in both finals, his devastating power settled matters before the final bell.
"The majority of times, if I catch somebody clean, I know myself I'm going to hurt them," he explains. "And they're going to go down."
But as he gets ready to launch his world title challenge in Kazakhstan next week, McCarthy knows that he can't go chasing blockbuster finishes at the expense of wins.
"Knockouts just come when I'm just throwing punches correctly. I don't go in looking to knock everybody out, but the last two senior finals I knocked fellas out and I'm knocking out people here and there and everybody's expecting it of me.
"Amateur boxing's a different game than pro, it's not about knockouts, it's about boxing properly. I always try to put the knockout to the back of my mind."
INPHO/Cathal Noonan
The heavyweight and super-heavyweight divisions haven't been the most successful for Ireland in a long time but with the advent of young stars like McCarthy and Clonmel's Con Sheehan, there is a sense that the elusive medal is not too far out of reach.
At the European Championships in Belarus this summer, McCarthy was on course for a bronze medal at minimum — until he came up against world number one Teymur Mammadov.
The fight went the distance before the judges scored it a unanimous decision in the Azeri's favour.
It was my first time coming home empty-handed and I got into the house and my wee girl says 'Daddy, where's your medal?' She's just used to me coming home with something all the time.
"This time I'm definitely going to do everything I can to get a medal."
INPHO/Cathal Noonan
That's not just empty talk either. By his own admission McCarthy used to treat training as a chore rather than an opportunity — "trying to take the easy road."
Since he started working with Ryan Whitley in the Sport Institute of Northern Ireland (SINI), he's upped his strength and conditioning work and is even more powerful now than he was before.
Is he the hardest trainer in the team now? Maybe not, he admits, but he's at least in the top five.
At Europeans he felt there was nobody heavier and nobody stronger. Next week, all he needs a break or two and he could be the one to bring home that elusive heavyweight medal.
"I just need to get a bit of luck with the draw and with decisions. If it's anyway close, you just need luck to swing you way. That's all I need for the worlds, a bit of luck."