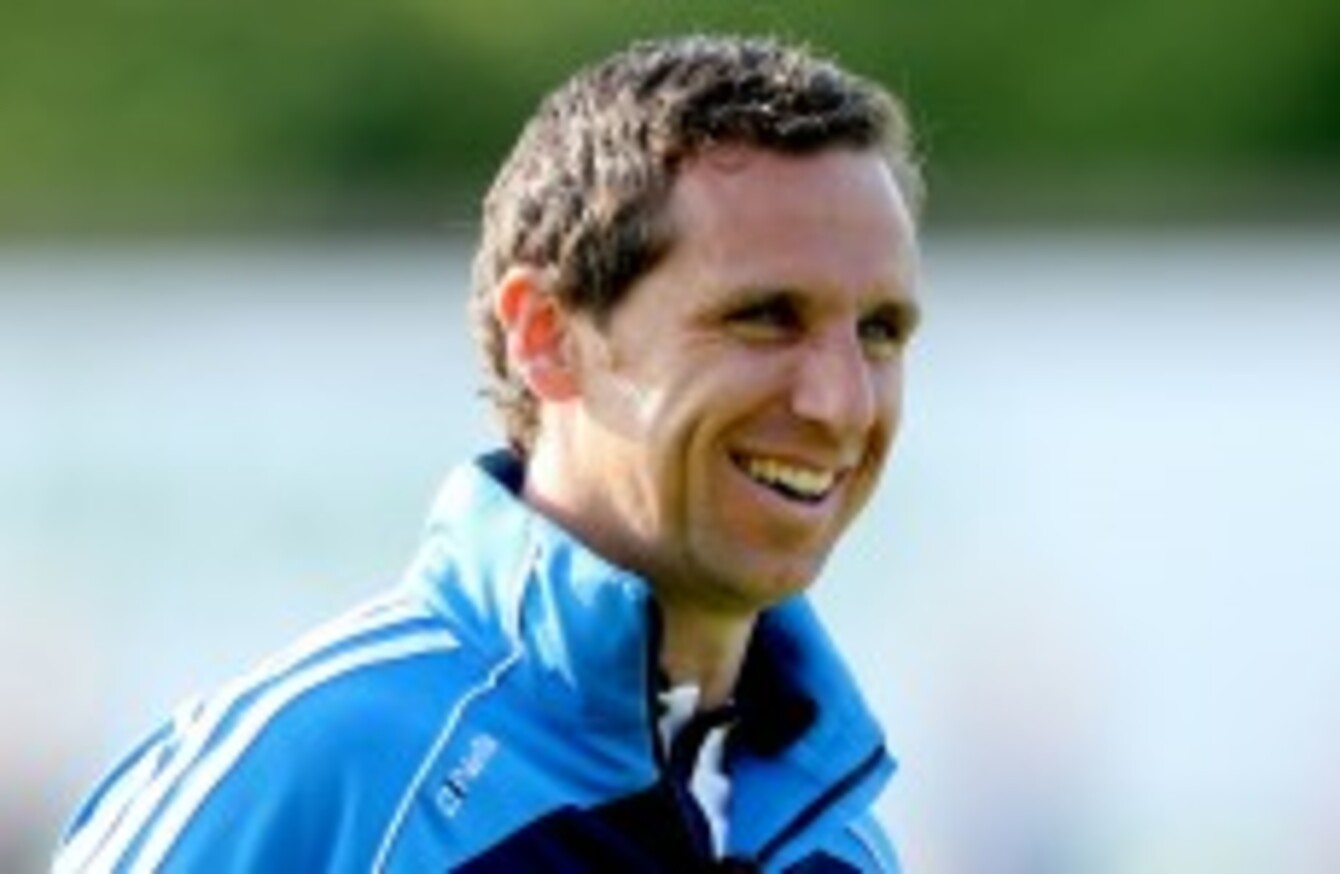 Tony Griffin: best si yet to come.
Image: INPHO/James Crombie
Tony Griffin: best si yet to come.
Image: INPHO/James Crombie
FORMER ALL STAR hurler Tony Griffin says he feels Dublin's young hurlers are far from finished in their quest for an All-Ireland title.
The Clare native was part of Anthony Daly's set-up this year and was seated with the Dublin substitutes at Croke Park as the Blues' summer adventure was controversially ended by Cork in a thrilling semi-final.
Griffin — who co-founded the Soar charity — resisted offers from his countyman to join the playing staff and subsequently to be a selector but instead offered support to members of the panel. Or what Daly described recently as an advisory role to the players similar to that performed by Fr Harry Bohan during Daly's term in charge of Clare.
"This Dublin team is only starting in my view," Griffin told TheScore.ie yesterday in the wake of the championship exit at GAA HQ. "When I was playing, you always felt that against Dublin you'd face a physical battle but when I got involved this year I realised just how good the standard of play was within this group.
"Towards the end of my career, they were always making improvements and when I came on board I was surprised at the skill level.
"The reason I say this group isn't finished is because I believe that everything's a process. If you look at the year as a whole, this Dublin side has serious quality."
Dublin, of course, end their championship with an historic Leinster title, but Griffin — author of Screaming At The Sky — says there's more in this collection of Blues.
"When I used to head out to train with them on nights, I was amazed at how hungry they were and how much work they wanted to get through," he says.
"I would feel everything is a process as I say and if you look at it they're much further along the road than they were this time last year and they can only get better. Take guys like Danny Sutcliffe, David Treacy and even among the subs the last day Mark Schutte and Eamon Dillon… these guys have serious potential. They've developed a faith in each other now and the whole team developed in confidence.
"So basically, this doesn't need to be a full stop; this is a comma. What comes next is in their hands, and I don't think they've reached any where near their full potential. I think very often that we look at success through a narrow parameter. Dublin's outcome ultimately wasn't what the players wanted, but it was certainly a success because of how far they've come as a group and how much they can still improve.
"If the pain of last Sunday is used, there's no limit on where this group can go."