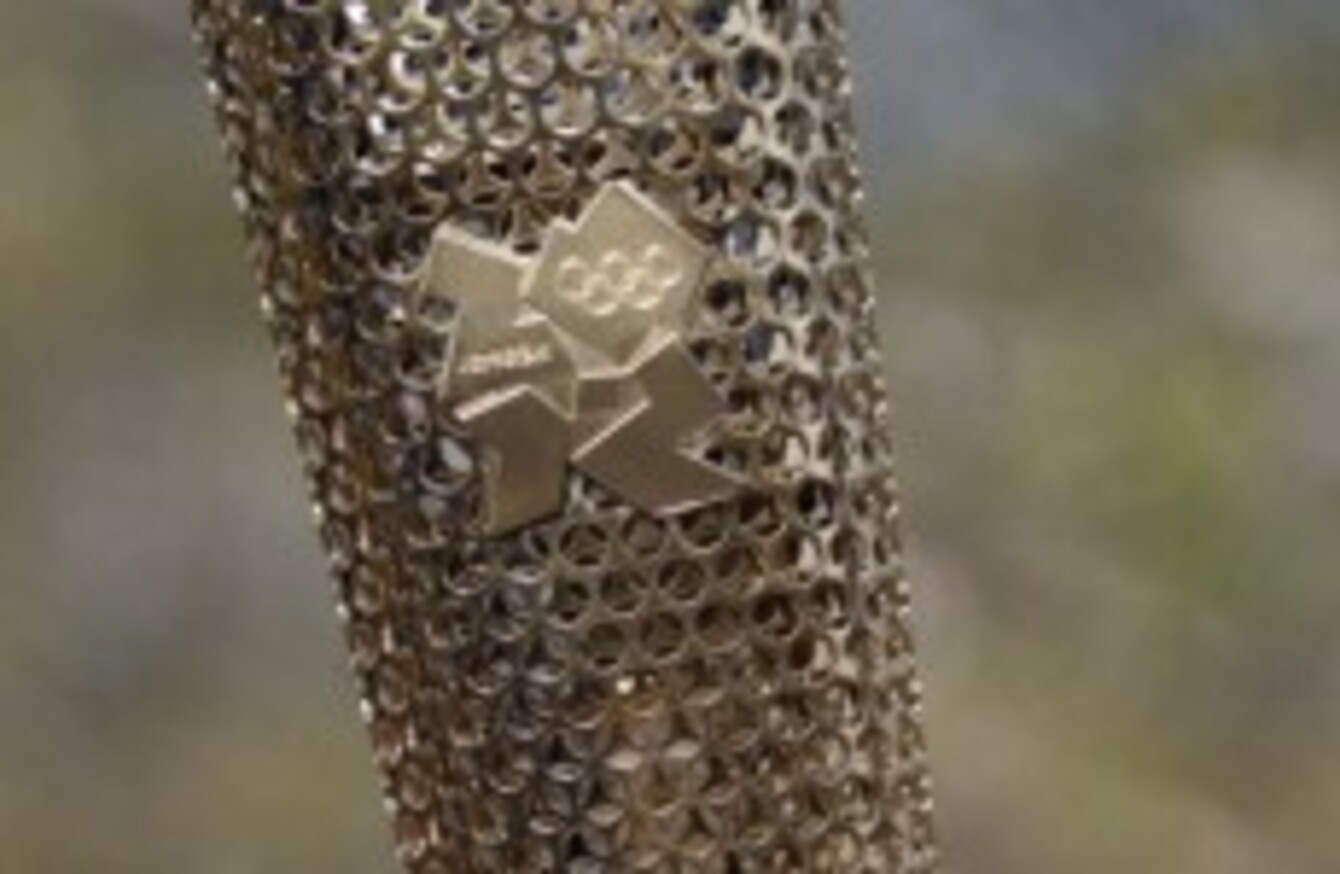 The Olympic Torch: 'compared to a cheese grater'.
Image: Getty images
The Olympic Torch: 'compared to a cheese grater'.
Image: Getty images
EMPLOYEES WORKING AT factory producing torches for the 2012 Olympics are working round the clock to ensure they are ready in time for the London Games.
Eight thousand torches are being manufactured ahead of the traditional torch relay, which starts in Britain on 19 May and, having taken in Ireland, ends with the lighting of the Olympic flame at the Games' opening ceremony on 27 July.
Approximately 110 torches a day will be carried through 1000 communities in a 70-day relay leading up to the opening ceremony, with a factory in England's west Midlands charged with production.
Torch designers Edward Barber and Jay Osgerby won the Design Museum's coveted International Design of the year award. The appearance of the torch, which has 8000 holes in it to represent each torchbearer, has been compared to a cheese grater but it still beat the Duchess of Cambridge's wedding dress to the top prize.
Gez Halton is the manufacturing director of The Premier Group, who are responsible for the production of the torches, and he said credit should be given to his staff who have been working non-stop since November to complete the order.
"It's been difficult to manufacture but we've done it through hard work and we've got a process that we know is repeatable," Halton said. "I think when you look at the torch in its gold colour, it looks absolutely fantastic.
"I'm proud at the end result. I've got to give credit to the guys that work in this factory because it's alright me standing here and taking all the applause but it's those guys, their effort, they're just as much involved in it as I am."
The torch relay has been part of the Olympics since the 1936 Games in Berlin. This year's relay will begin in Land's End on May 19, before the Olympic cauldron is lit during the opening ceremony in Stratford on 27 July. Halton says he will be relieved when he sees the torch complete its journey and arrive safely at London's Olympic Stadium.
"It's absolutely fantastic that we've achieved what we needed to achieve," he said. "Overall, to be truthful, I'll be glad when it's done and when I can sit there and see it running into the stadium, the final one, and then I think it's job done."