Good evening all and welcome to tonight's Premier League clash between Tottenham and Chelsea at White Hart Lane.
Spurs, who are hoping to end Chelsea's run of 13 consecutive league wins, enjoyed a stirring 2-0 victory over a high-flying Manchester City side in October.
Win tonight and Chelsea equal Arsenal's top-flight record of 14 straight wins – a remarkable achievement considering they managed just 12 wins in total last season.
Coverage of this game gets underway on Sky Sports 1 from 7.30pm.
A view of the development work taking place outside White Hart Lane.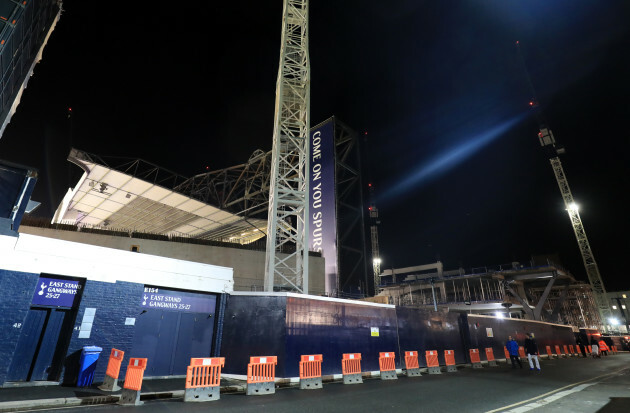 Adam Davy Adam Davy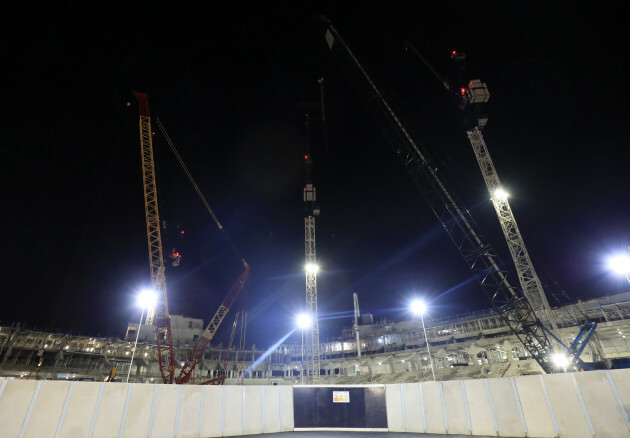 Adam Davy Adam Davy
Mauricio Pochettino: "It's not about formations it's about how we approach the game, how Chelsea approach the game too. It'll be tough for both teams."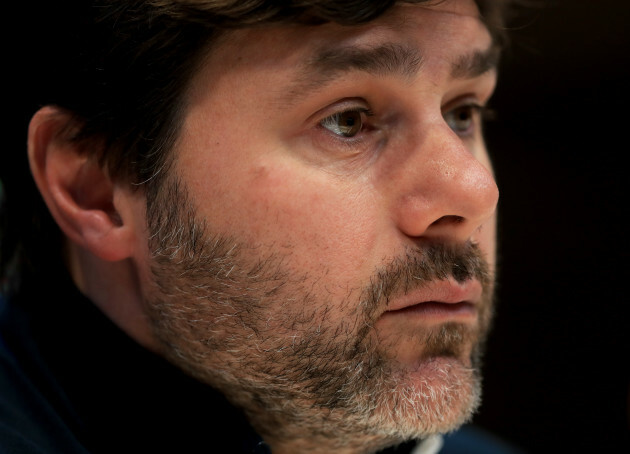 PA Wire / PA Images PA Wire / PA Images / PA Images
Having watched Tottenham warm-up, it appears they might be preparing to line-up with a back four.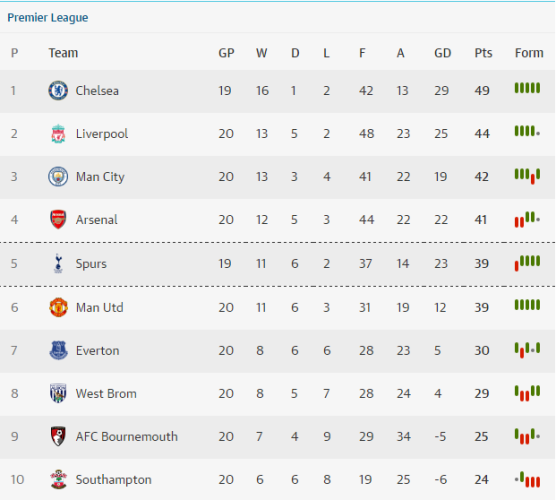 theguardian.com theguardian.com
The players are out on the field and we're minutes away from kick-off. Here we go!
Martin Atkinson blows his whistle and we're underway. Tottenham start off in possession.
CHANCE! Eden Hazard with the first clear-cut chance of the came. He sneaks in behind the Spurs defence but doesn't catch his left-footed strike on goal quite right. It trails off wide.
Vertonghen has a nibble at Pedro with the ball there to be won. The Chelsea players didn't like that challenge and they win the free-kick on their half-way line.
Jan 4th 2017, 8:10 PM
11'
Harry Kane, who has scored 17 goals in his last 17 London derby games for Spurs, is almost sent through by Dembele. Courtois gets there first to gather possession.
Jan 4th 2017, 8:14 PM
14'
Chelsea are defending deep and in numbers so far. Their counter-attacking game hasn't really made an appearance yet tonight.
Jan 4th 2017, 8:15 PM
15'
FOUL! Danny Rose is clipped by Victor Moses as he races down the left flank. Eriksen is going to whip this one in from about 35 metres.
Jan 4th 2017, 8:18 PM
18'
CLEARANCE! David Luiz does well to head away Eriksen's dangerous delivery.
Jan 4th 2017, 8:19 PM
19'
CHANCE! Eriksen drills in a delightful cross off his left foot but Cahill did brilliantly to turn it away from his own six-yard box. Spurs are well on top.
Jan 4th 2017, 8:24 PM
24'
MISS! That's two great chances for Spurs. Eriksen does well to nick the ball in the middle of the part but he sends a strike on goal wide at the far post. At the far end Chelsea breakaway and Costa is fouled by Alderweireld. This is a dangerous free kick with Luiz standing over it.
Jan 4th 2017, 8:25 PM
28'
OVER! Luiz, who's played in each minute of Chelsea's last 16 Premier League fixtures, sends the ball well over the bar.
Jan 4th 2017, 8:26 PM
25'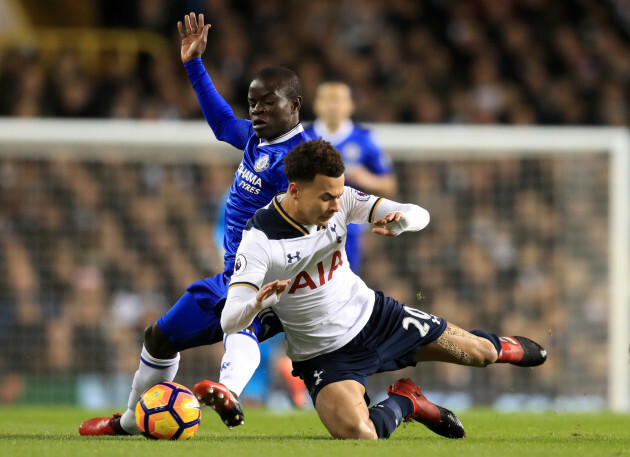 Adam Davy Adam Davy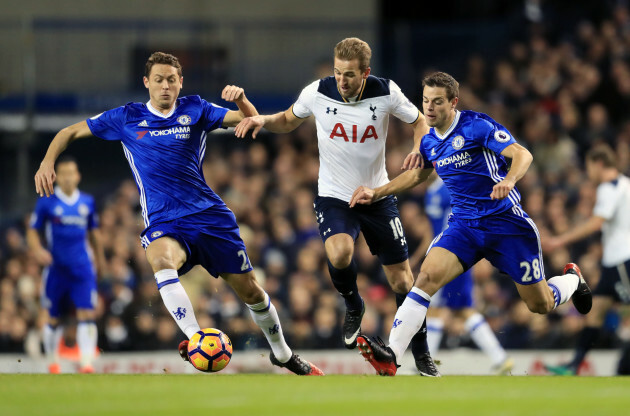 Adam Davy Adam Davy
Jan 4th 2017, 8:36 PM
35'
OVER! Costa fires a shot well over the bar from the edge of the area. He had the space and time there to at least trouble Lloris in the Spurs goals.
Jan 4th 2017, 8:39 PM
38'
YELLOW! Cahill is booked for dragging down Eriksen. The Chelsea defender misjudged the flight of a throw-in and Eriksen skipped past him. Rose's free-kick finds Eric Dier at the back post, who forces a decent save from Courtois.
Jan 4th 2017, 8:40 PM
40'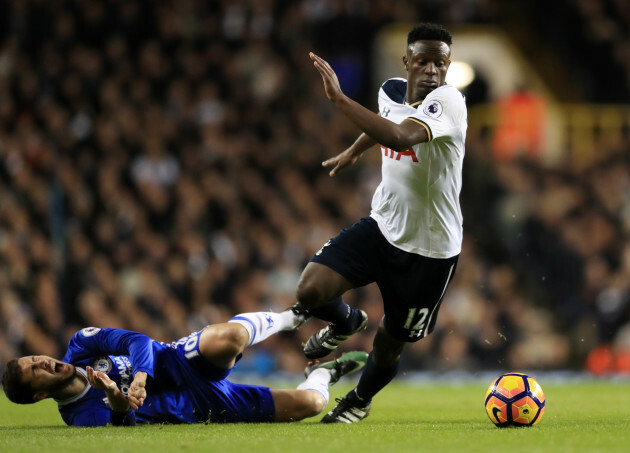 Adam Davy Adam Davy
Jan 4th 2017, 8:42 PM
42'
Wanyama picks up a booking for a mistimed slide on Eden Hazard.
Jan 4th 2017, 8:46 PM
45'
We've yet to see a single shot on goal as the game peters out towards half-time.
Jan 4th 2017, 8:46 PM
45'
GOAL! Alli hits the back of the net. Confident header from the young midfielder after a wonderful cross from Eriksen. What a time to score.
Jan 4th 2017, 8:47 PM
45'+1
That's six goals in three and a half games for Alli. He's on target and in-form. Spurs take a deserved led.
Jan 4th 2017, 8:49 PM
45'+2
HALF-TIME: TOTTENHAM 1-0 CHELSEA
Jan 4th 2017, 9:03 PM
46'
We're back underway for the second 45 minutes.
Jan 4th 2017, 9:07 PM
48'
CHANCE! Chelsea start the second period on top. Costa goes close with a shot from outside the area but moments later Hazard heads a golden opportunity wide at the near post. Spurs got off lucky there.
Jan 4th 2017, 9:13 PM
54'
GOAL! Alli again and Spurs could be heading for three points here. He can't miss at the moment. Yet again it's a fantastic time to score. He drifted into a difficult position yet again and Eriksen picked up out with another pinpoint delivery. That's Alli's third double in three games.
Jan 4th 2017, 9:17 PM
59'
What should this man do now to turn things around?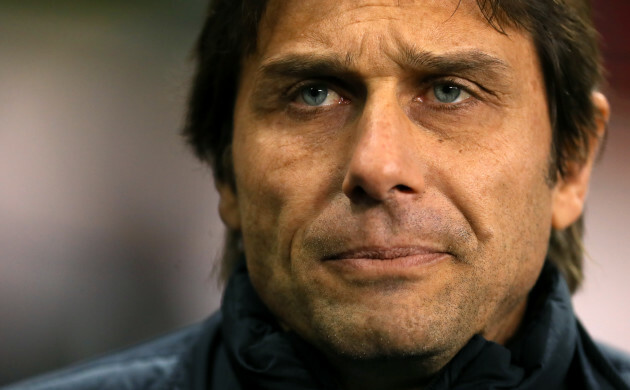 EMPICS Sport EMPICS Sport
Jan 4th 2017, 9:25 PM
66'
Pochettino will be delighted with his team's response since they scored the second. They haven't sat back at all.
Meanwhile Willian comes in to replace Chelsea's Alonso, with Pedro switching to left wing-back.
Jan 4th 2017, 9:30 PM
71'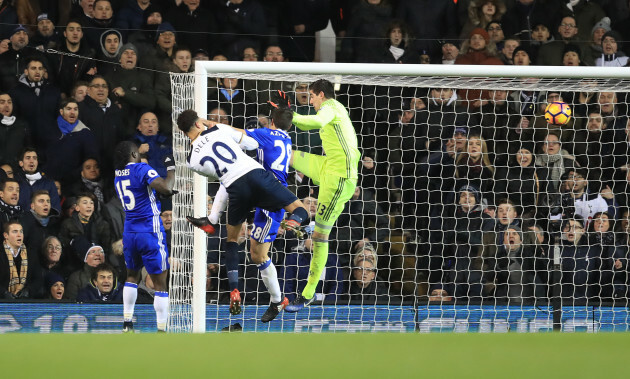 Adam Davy Adam Davy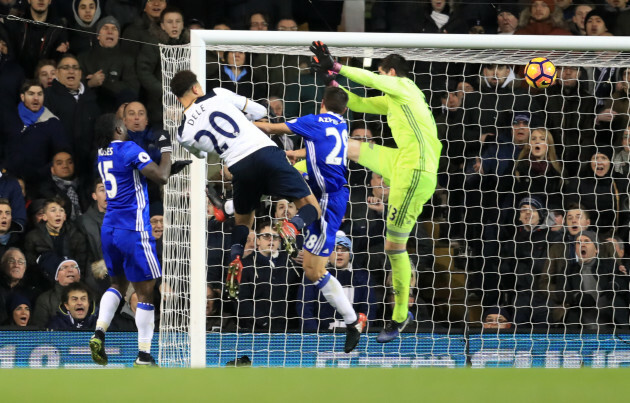 Adam Davy Adam Davy
Jan 4th 2017, 9:32 PM
74'
Harry Winks replaces Dembele for Spurs. Dembele was outstanding tonight.
Jan 4th 2017, 9:38 PM
80'
Fabregas is in to replace N'Golo Kante.
Jan 4th 2017, 9:45 PM
87'
Moussa Sissoko replaces the goalscorer Alli, who receives a rousing ovation as he departs.
Jan 4th 2017, 9:49 PM
90'
CHANCE! David Luiz sees a header fly over the bar from 12 yards. We're into four minutes of stoppage time.
Jan 4th 2017, 9:52 PM
93'
Son replaces Harry Kane, who worked extremely hard tonight.
Jan 4th 2017, 9:53 PM
90'+3
FULL-TIME: TOTTENHAM 2-0 CHELSEA
Chelsea's winning run is over as Spurs get revenge for Chelsea's win last year which handed Leicester the title.
The42 is on Instagram! Tap the button below on your phone to follow us!