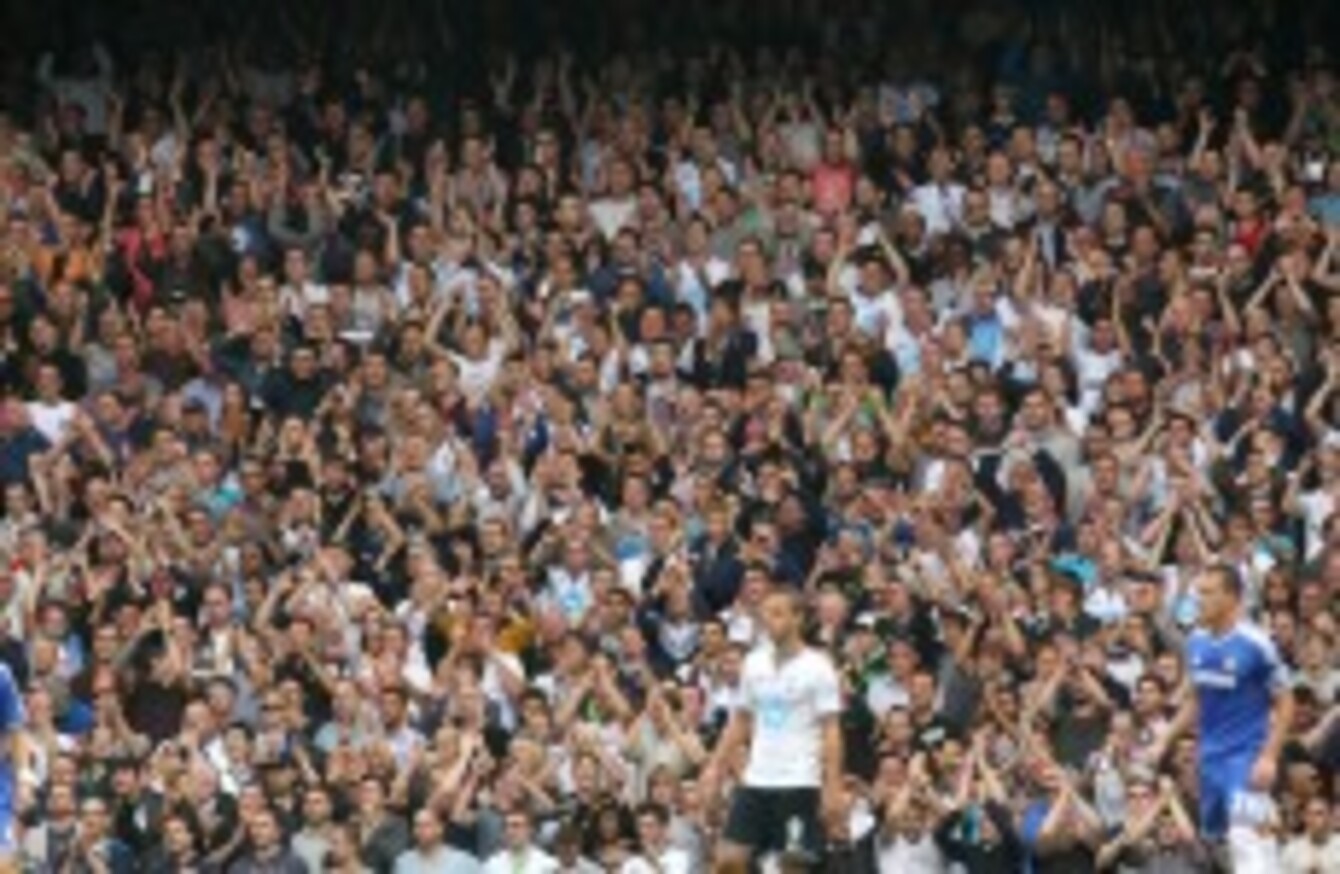 Tottenhm fans at White Hart Lane.
Image: Sean Dempsey/PA Archive/Press Association Images
Tottenhm fans at White Hart Lane.
Image: Sean Dempsey/PA Archive/Press Association Images
Tottenham Hotspur fans have been told they could be arrested if they use the word "Yid" during the club's home match against West Ham United on Sunday as the simmering row over Spurs supporters' routine use of the words "Yid Army", "Yids" or "Yiddo" led to a warning over their behaviour from the Metropolitan police.
Scotland Yard has told supporters of both sides that it will be taking action to "stamp out" use of "the Y-word" as the footballing authorities show increasing frustration at Spurs fans' continuing use of the chant.
Chief superintendent Mick Johnson, the match commander on Sunday, said: "This topic has been debated at length but our position is clear: racism and offensive language have no place in football or indeed in society. Those supporters who engage in such behaviour should be under no illusion that they may be committing an offence and may be liable to a warning or be arrested."
The police warning comes after David Cameron appeared to side with Spurs supporters despite the concerns of the Football Association and the sport's anti-racism campaign Kick It Out. The prime minister told the Jewish Chronicle last month there was "a difference between Spurs fans self-describing themselves as Yids and someone calling someone a Yid as an insult", adding: "You have to be motivated by hate. Hate speech should be prosecuted – but only when it's motivated by hate."
But the police statement said some words "which historically have been perceived by some as acceptable, cause harassment, alarm or distress to others, and people who use this language could be committing a criminal offence". The force added that it was working hard to ensure "that there is no misunderstanding about what constitutes racist language or behaviour".
The defiance of the Spurs fans in using such words has continued since the issue was raised last year by the Society of Black Lawyers. The comedian and writer David Baddiel, a Chelsea fan, also argued the use of Yid and similar words is antisemitic. But Spurs supporters soon took to chanting "We'll sing what we want".
A response from Spurs, who secured a 2-0 win in the Europa League at the Russian side Anzhi Makhachkala on Thursdaynight, was not immediately available.
This article titled "Tottenham fans will face arrest if they use 'Yid' chants at home match" was written by James Meikle, for theguardian.com
© Guardian News & Media Limited 2014