YESTERDAY, TOTTENHAM HOTSPUR manager Harry Redknapp saw his side lose out to Manchester City at Eastlands in dramatic fashion.
This morning he's arrived at a south London court for a trial in which he's accused of tax evasion.
The Spurs boss – who is the favourite to land the England job after Euro 2012 – is facing two charges of dodging payments to the public revenue while he was manager at Portsmouth.
Along with former Pompey owner Milan Mandaric, he is accused of fraudulently concealing payments totalling £295,000 by paying the money into a Monaco bank account.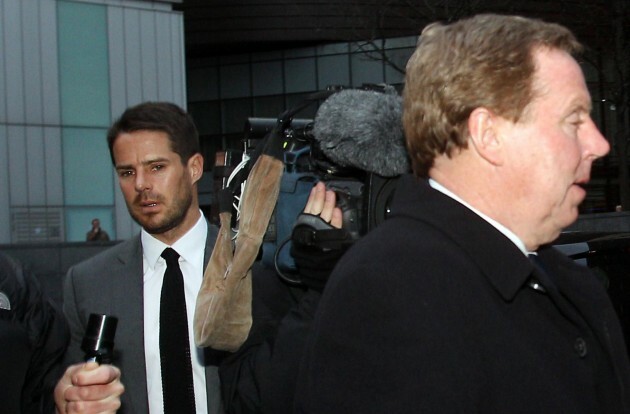 Redknapp's son, the former Liverpool and Spurs midfielder, Jamie, has also arrived at the court to support his father. The trial is expected to last two weeks.