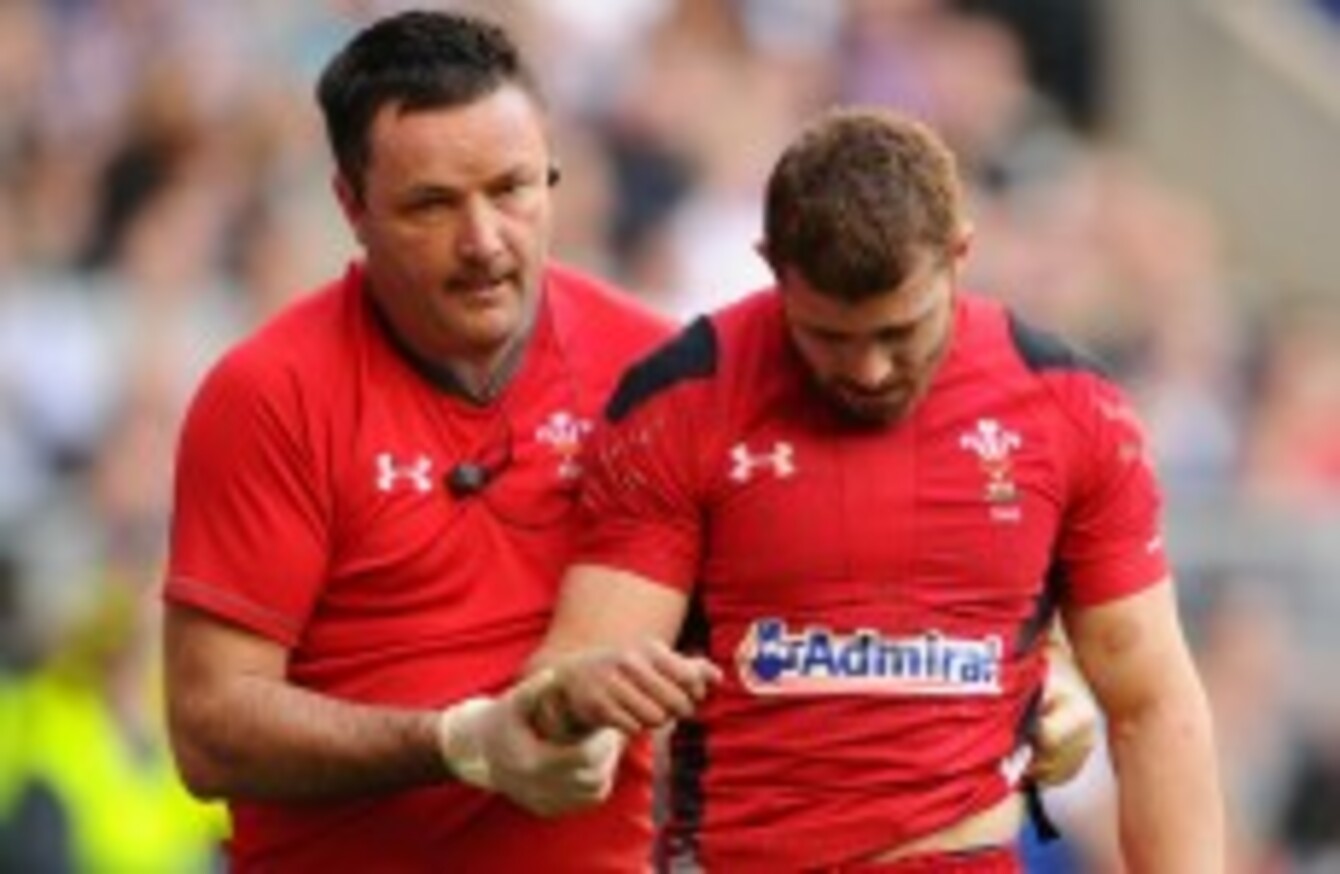 Halfpenny has had his fair share of injuries.
Image: Adam Davy/EMPICS Sport
Halfpenny has had his fair share of injuries.
Image: Adam Davy/EMPICS Sport
THE TOULON PRESIDENT Mourad Boudjellal has indicated that the club could terminate Leigh Halfpenny's contract due to ongoing injury problems.
The Wales full-back announced his decision to join the French Top 14 club in January, but has yet to make an appearance for Toulon since his move from Cardiff Blues at the end of last seaon.
Halfpenny missed the remainder of his final season with the Blues due to a dislocated shoulder which he suffered in Wales' Six Nations loss to England back in March.
The 25-year-old underwent surgery to remedy that injury but is now struggling with a groin complaint, which Boudjellal believes he may have been carrying when he arrived at the club.
"Today, we must address this issue because we do need a world-class goal-kicker," Boudjellal told French newspaper Varmatin.
"The problem that we have now is that we think [Halfpenny] may have arrived at Toulon with that injury. Now we have the impression that yes, he was injured when he signed for Toulon.
"If this is the case, we haven't excluded [terminating] his contract. We are conducting an investigation."
The Blues are keen to lure Halfpenny back to the Welsh capital should Boudjellal decide to let him go, with Cardiff chief executive Richard Holland revealing that the club will be speaking to his representatives regarding his situation.
"Cardiff Blues offered Leigh a contract prior to his departure to Toulon, and of course we would be interested if he became available, be that on a dual contract or a regional deal," Holland told Wales Online.
"We will be speaking to his representatives to find out the state of play regarding his contract situation and we will take things from there. We would be extremely keen to have back a player of Leigh's calibre, and I am sure it would excite our supporters.
"If the reports are true, we are keen to explore this."