MANCHESTER UNITED AND Manchester City were two of the five Premier League clubs who voted against moving the transfer deadline.
Earlier today it was announced that player acquisitions will have to be completed by 5pm on 9 August – the Thursday before the new season begins – instead of 31 August.
The move comes in the wake of consistent criticism from managers who bemoaned the instability surrounding players in the early weeks of a campaign – when the transfer window was still active.
This season alone has seen various sagas involving the likes of Arsenal's Alexis Sanchez, Liverpool's Philippe Coutinho and Virgil van Dijk at Southampton.
The decision was passed after votes were collected from all 20 Premier League teams.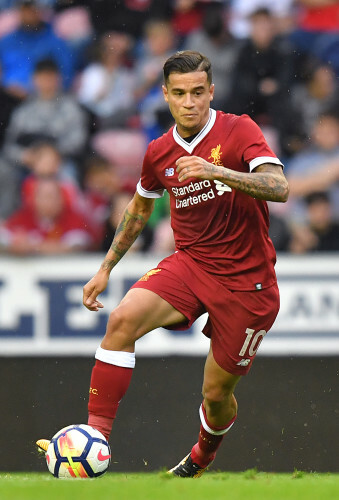 Dave Howarth Dave Howarth
14, including reigning champions Chelsea, Arsenal, Tottenham and Liverpool, voted in favour of the proposed deadline change while Burnley abstained.
Watford, Swansea and Crystal Palace voted against, along with both Manchester clubs.
But, Pep Guardiola and Jose Mourinho have previously spoken at length about how the transfer window needed to be reformed.
As recently as July, Guardiola called on Uefa to step in and make the necessary changes for the benefit of everybody involved.
"The market finishes on August 31st. I think that's a huge mistake from UEFA. I think the market should finish when we start the season, it's too long, too large. We are playing here with guys who maybe will not continue, or with players who are coming but are not here.
We are playing in a situation where we don't know exactly what is going to happen for the rest of the season, so we miss time. For all the managers.
'Hopefully in the future UEFA can think about that and the deadline will be the day we start the competition.'"
Even more recently, just last month, Mourinho echoed the sentiment.
"I'm not a market man but as a football manager I would like it (transfer window) to close before the first match."
I would prefer the window to close as soon as possible. So everybody knows the players we have and the deals will be done earlier and nobody would be waiting for the last week and we wouldn't have the situation of sometimes a player plays game number one for a team and game number two for another team."
However, on this occasion, it appears the opinions of both managers were respectively ignored by the top-brass.
Subscribe to The42 podcasts here: