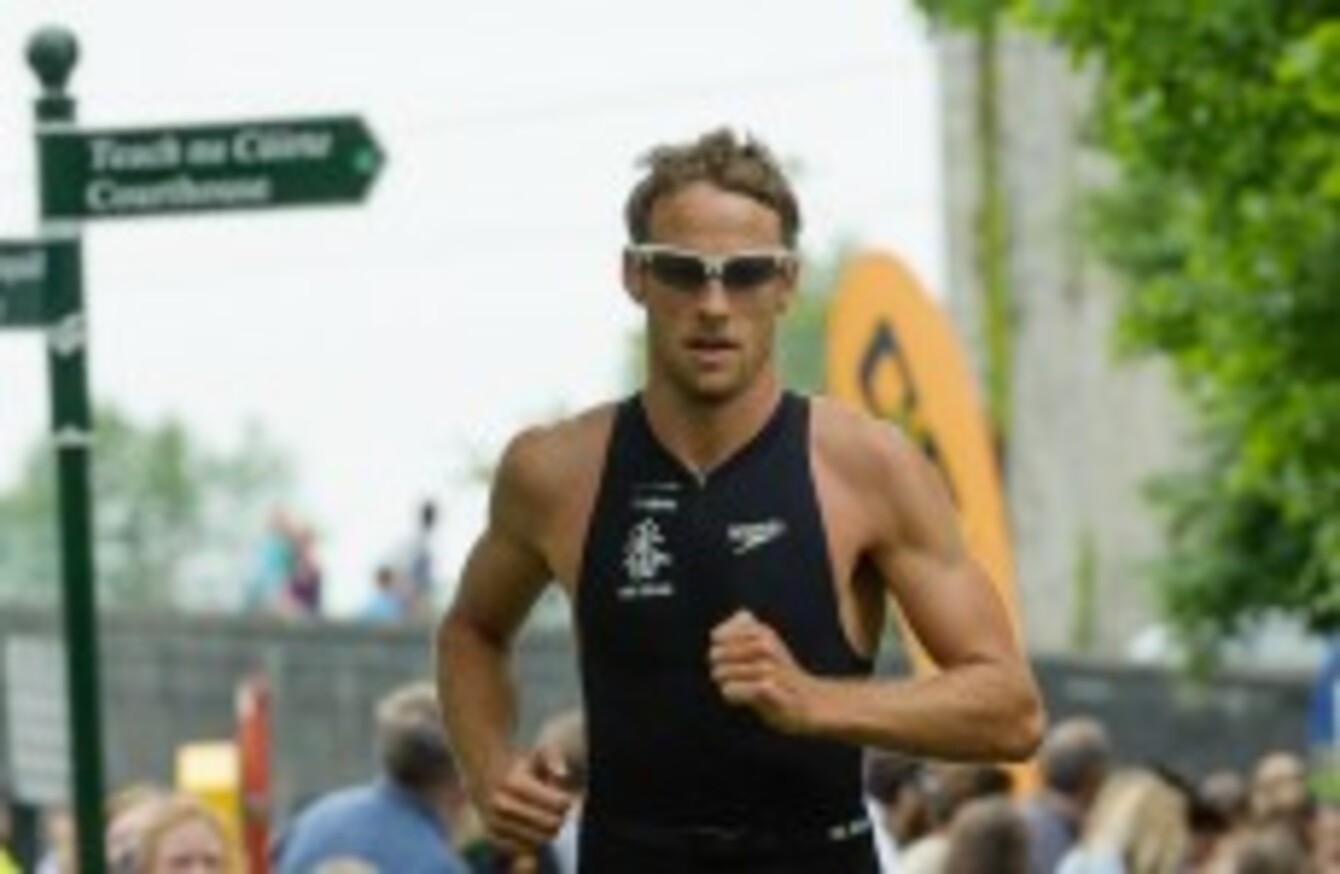 Image: TI media
Image: TI media
ALMOST TWO THOUSAND triathletes, including Formula 1 superstar Jenson Button, took to the streets of Athy over the weekend for Try Athy's Sprint, Olympic and Double Olympic distance races.
The first of the flagship events took place on Saturday with the Olympic distance race which was followed by the Sprint distance race on Sunday. Both events form part of the Vodafone National Series.
Noted triathlete and Formula 1 star Jenson Button took part and certainly added to the pre race excitement. While Button may have the advantage on four wheels, it was TI Junior Squad member, Russell White, who dictated the pace.
White had the fastest swim and run of the day giving him an easy victory over  Dundalk 's Bryan McCrystal.
McCrystal, who recently took ninth place at The Ironman Lanzarote, lost almost five minutes on the 1500m swim but used his incredible biking power to get back into contention. The deficit was too great however and he finished second with an official time of 01:57:16.
Button's 22min 25sec 1500m swim, 01hr 01min 36sec 40km bike and 38min 10km run was good enough for  an impressive seventh overall and second in the 30-34yrs Age Group. On receiving his Age Group medal, Button commented,
"Thanks for all the support out there today. It's been a really enjoyable and well run race and I'm delighted to be part of such a family friendly and fast growing sport."
In the women's race it was Vanessa Fenton who had a comfortable win and finished in a time of 02:15:39.
For Sunday's Sprint race the weather was a little less favourable but that didn't stop over 700 triathletes taking up the challenge. Again it was the TI Juniors who led the charge with 16-year-old Con Doherty the only man to break the one hour mark to win in a time of 59min 22secs.
Doherty has a promising future in triathlon having already taken a top ten finish in a Junior Elite European Cup and representing Ireland at the European Championships.
Edward Brennan finished second in 01:01:05 followed by William McCormack in 01:01:19.
In the women's race Vanessa Fenton was back for more after her victory on Saturday. In the battle for second place it was Ellen Murphy who got the better of Marie Boland by just a single second.
Further afield, elite triathlete Ben Shaw continued his good form and finished sixth in the Amakusa ITU Asian Cup in Japan. Shaw has rapidly climbed the world rankings this season up from 141st to 122nd in a matter of months.