Image: ©INPHO/Presseye/Matt Mackey
Image: ©INPHO/Presseye/Matt Mackey
TONIGHT IS A big opportunity for Ulster Rugby; Montpellier have pitched up with a shadow squad for tonight's Heineken Cup pool 5 contest in Ravenhill.
No doubt they are a proud bunch and won't roll over lightly, but if the hosts can play anywhere near the level they brought to the last meeting between the sides then, suddenly, the bonus point we all expect Leicester to get in Treviso may not be such a bonus after all.
While it's a huge opportunity for his team; for Andrew Trimble it's just a big night, plain and simple. Tonight, the winger's name will edge over into another column of the province's record books.
As if record try-scorer wasn't enough for the Derryman, his legendary status around Ravenhill will be  further reinforced as he overtakes David Humphreys' tally of 57 Heineken Cup appearances.
Trimble appears to have timed his run to the milestone perfectly. His form this season has hovered around solid rather than the dominant all-round athletic displays he is capable of, but when Munster arrived in Belfast last Friday that was exactly the Trimble they met.
'Andrew, you looked like you were having a ball out there':
"I was," says the winger before quickly grounding himself.
"There's definitely some things I want to work on and want to keep building, but it's the most I've enjoyed a game this season, the most I've gotten into it."
"Inter-provincial games are big encounters. They're physical, they're fast, they probably suit me a little bit."
As for what changed to suddenly inject him with such joie de vivre? Trimble's not sure, but this week he was hoping to stumble over it again in his day-to-day routine.
"I was relaxed, I felt confident… I can't explain it really. There are other nights when you're up tight and you're worrying what's going to happen.  Sometimes it just works and that was one of those nights. I'll try and do all the preparation exactly the same this week and maybe the same thing will happen."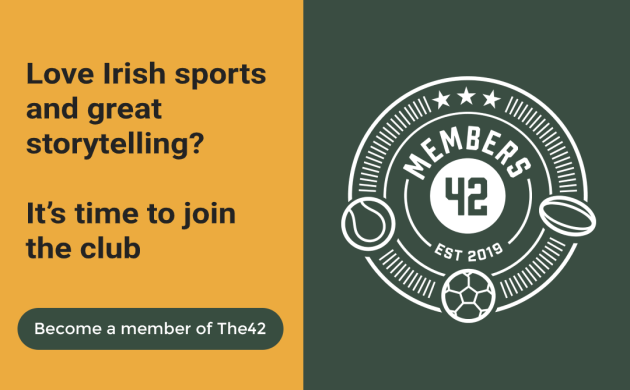 Last play
If that should happen, then most predict a long night for the visitors. However, as Trimble points out; Fabien Galthie did not pick his strongest team in round four either and they came within a minute of beating Leicester Tigers.
"There were changes, but it still took the last play of the game for Leicester to beat them. They're not an easy side to beat: we had to go over there and we had to get every single thing right. Our tactics and execution of those tactics were perfect that day.
"There's a few things we've got to bring into this weekend, but there's a few things we've got to build on as well. It's important that we get out there and not really be concerned about what they're going to bring."