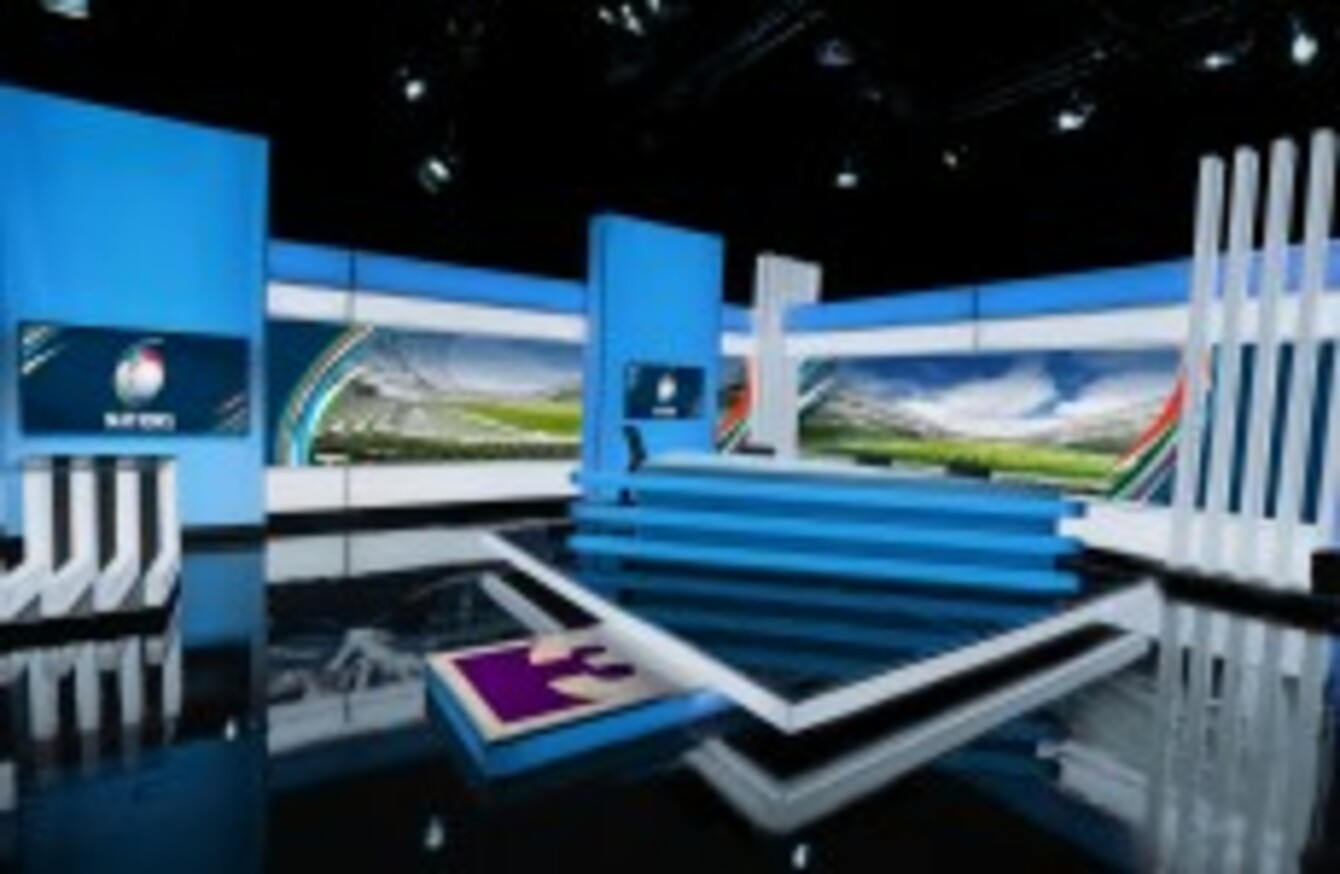 The TV3 studio for the Six Nations Championship.
Image: Stephen McCarthy/SPORTSFILE
The TV3 studio for the Six Nations Championship.
Image: Stephen McCarthy/SPORTSFILE
Updated at 3.15pm
TV3 HAS SECURED the rights to the Six Nations for four years from 2018 to 2021, ending RTÉ's long association with the tournament.
The broadcaster, whose coverage of this year's Rugby World Cup divided opinion, will show every game live and free-to-air when RTÉ's contract runs out after the 2017 tournament.
In addition to the live games, TV3 also promise to broadcast previews, magazine programmes and delayed replays of all the matches in the northern hemisphere's show-piece event.
The loss of the Six Nations is a big blow to RTÉ with viewership averaging over 400,000 per match over the last two years and the broadcaster made clear it's disappointment in a statement this afternoon:
"This is extremely disappointing news for RTÉ. We have a long and proud tradition of showcasing the 6 Nations and putting our heart and soul into our coverage.
"We want to assure the Irish public that every possible effort was made by RTÉ to retain these rights. As a public service broadcaster, RTÉ's ambition has always been, and continues to be, to deliver the best possible viewer experience and to share moments of major national importance.
"We put forward the best possible bid within our means, while always mindful of the significant responsibilities attached to spending public funds.
"We have a phenomenal year ahead in 2016, with the GAA Championships, the Olympic Games and Euro 2016. We also look forward to delivering the 6 Nations Championship in 2016 and 2017."
Commenting on securing the event Niall Cogley, TV3 Group Director of Broadcasting said: "In the last two months, TV3 has been able to demonstrate its credentials with a refreshing and comprehensive presentation of all 48 games of Rugby World Cup 2015.
"We very much look forward to presenting 'Rugby's Greatest Championship' into the foreseeable future and making TV3 the home of rugby in Ireland."
John Feehan, CEO of Six Nations Rugby added: "TV3's coverage of Rugby World Cup was very successful and we believe that they will inject new and exciting ideas in the broadcasting of the Six Nations Championship."
Originally published at 2.35pm.