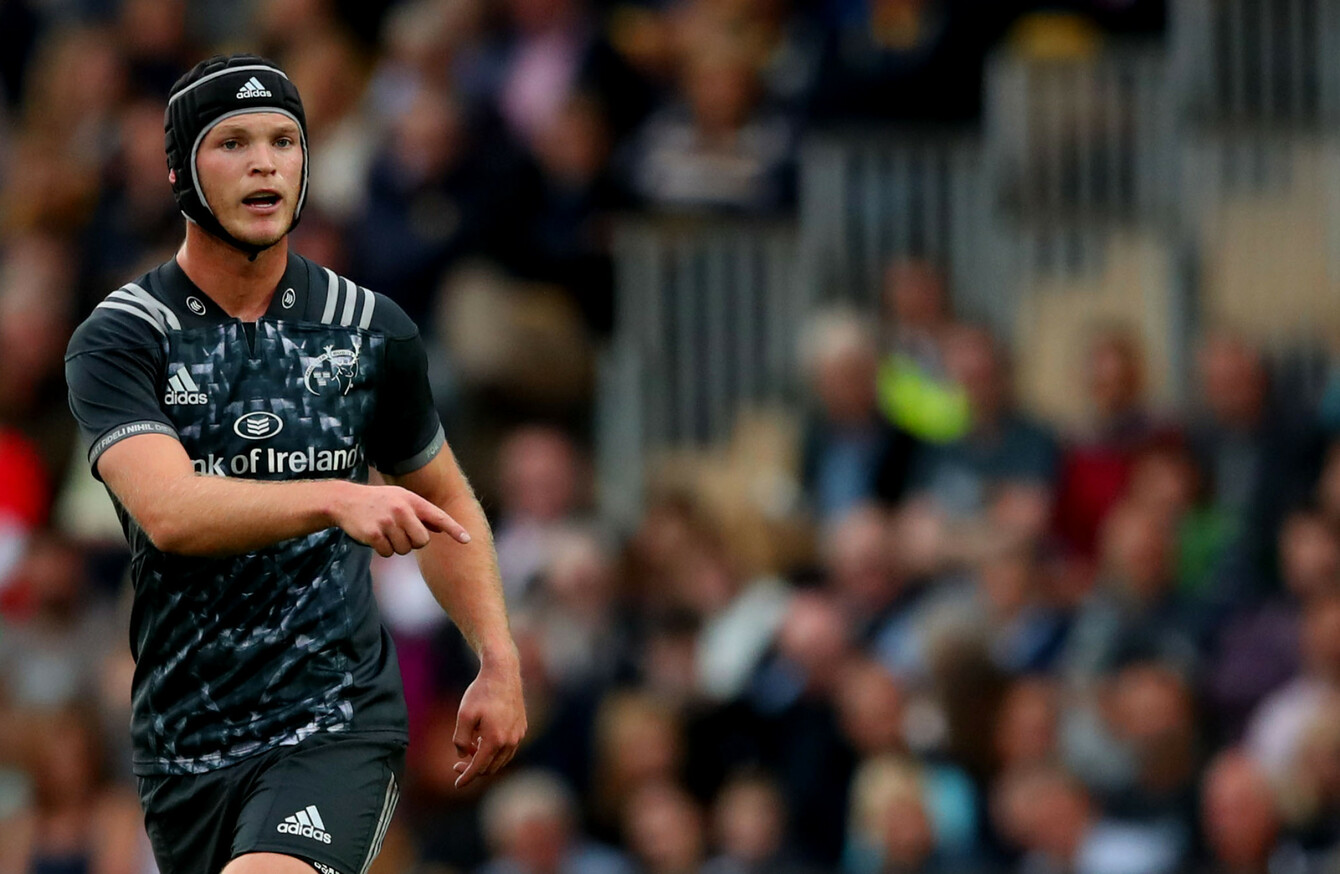 Image: James Crombie/INPHO
Image: James Crombie/INPHO
TYLER BLEYENDAAL WON'T be Irish-qualified until the end of January but having been drafted into camp by Joe Schmidt last week, the former New Zealand U20 skipper is keen for more.
First up for the 27-year old though is to build on the progress he finally made with Munster last season after a frustrating year and a half battling injury.
He made just five appearances for the province in that time but once he got clear of a quad injury he didn't look back, chalking up 27 appearances last season as Munster made it to the semi-finals of the Champions Cup and the Pro12 final.
Along the way he captained Munster five times, picked up four man-of-the-match gongs and delivered on the promise which could see him capped for Ireland in 2018.
Schmidt has wasted little time in bringing the Christchurch native into the fold and Bleyendaal, while stressing the need to impress for Munster first, liked what he saw in the Irish set-up.
"I'm not Irish qualified until the New Year, but I was at camp. It was great to be invited and spend the two days there. I learned about how the environment runs, met a few of the guys there and it was great to have a run around."
There have not been ongoing discussions with his fellow Kiwi and it wasn't until recently that he chatted to Schmidt by phone.
"The first time I talked to him was on the phone, calling me to camp, so it was great to learn and see and experience how he does things and if we get the call-up later down the track it's a good heads up.
"Just being around the top guys in the country is a great experience and you can see where you really need to get to. It gives that drive to get to the next level.
It's an opportunity but I think it starts with Munster and how we perform. Leading the team here and us trying to be as successful as we can, that's committed a lot of guys to making that next step into the Irish camp and that's the way to do it."
Bleyendaal had little time to dwell on the 46-22 Pro12 final defeat to Scarlets in May as he got married three days later, but he was back in New Zealand and met up with some of the Munster lads during the Lions tour and was delighted to see them deliver by taking a drawn series home from New Zealand.
"I think all the hype was leading towards an All Blacks whitewash and so it was great to see them deliver some great performances. The last game particularly was pretty tight and as a spectator it was pretty awesome to watch. I was back over here at that stage so I missed the hype around it in New Zealand.
"I went to the Crusaders match in Christchurch, caught up with the fellas down there, it was good fun. I took the Munster boys out for a few coffees and that and it was nice to see them, show them around the town. I went and watched the game as well, it was a good fixture."
All his focus now is on getting Munster off to a flying start when they take on Treviso on Saturday and build on what he achieved last season.
This time last year I was still rehabbing that quad from the season before. So, I had a great season, playing time-wise, got a lot done and I've got a good six, seven-week pre-season on top of that as well.
"I'm feeling good and I think the whole squad's feeling good to get cracking."
He said the impending departure of director of rugby Rassie Erasmus and defence coach Jacques Nienaber has not impacted on their preparations.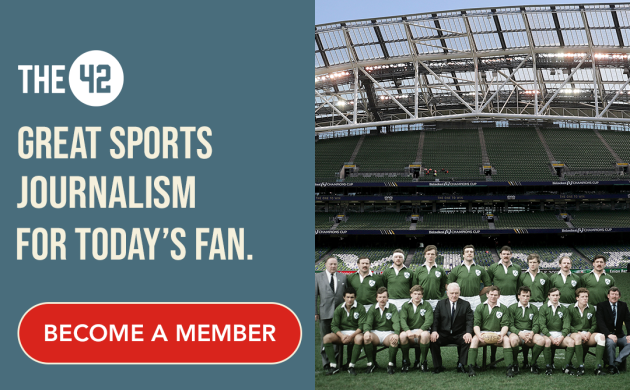 "There's been no issues, frankly. It's been nice because last year we had a whole new regime, putting things into place. This year we can be a bit more focused and I think we've got on with our work pretty well.
"The squad's looking good, we've got some great depth and some young guys coming through and I'm looking forward to getting started. It seems to be pretty seamless at the minute," he added.
Subscribe to The42 podcasts here: