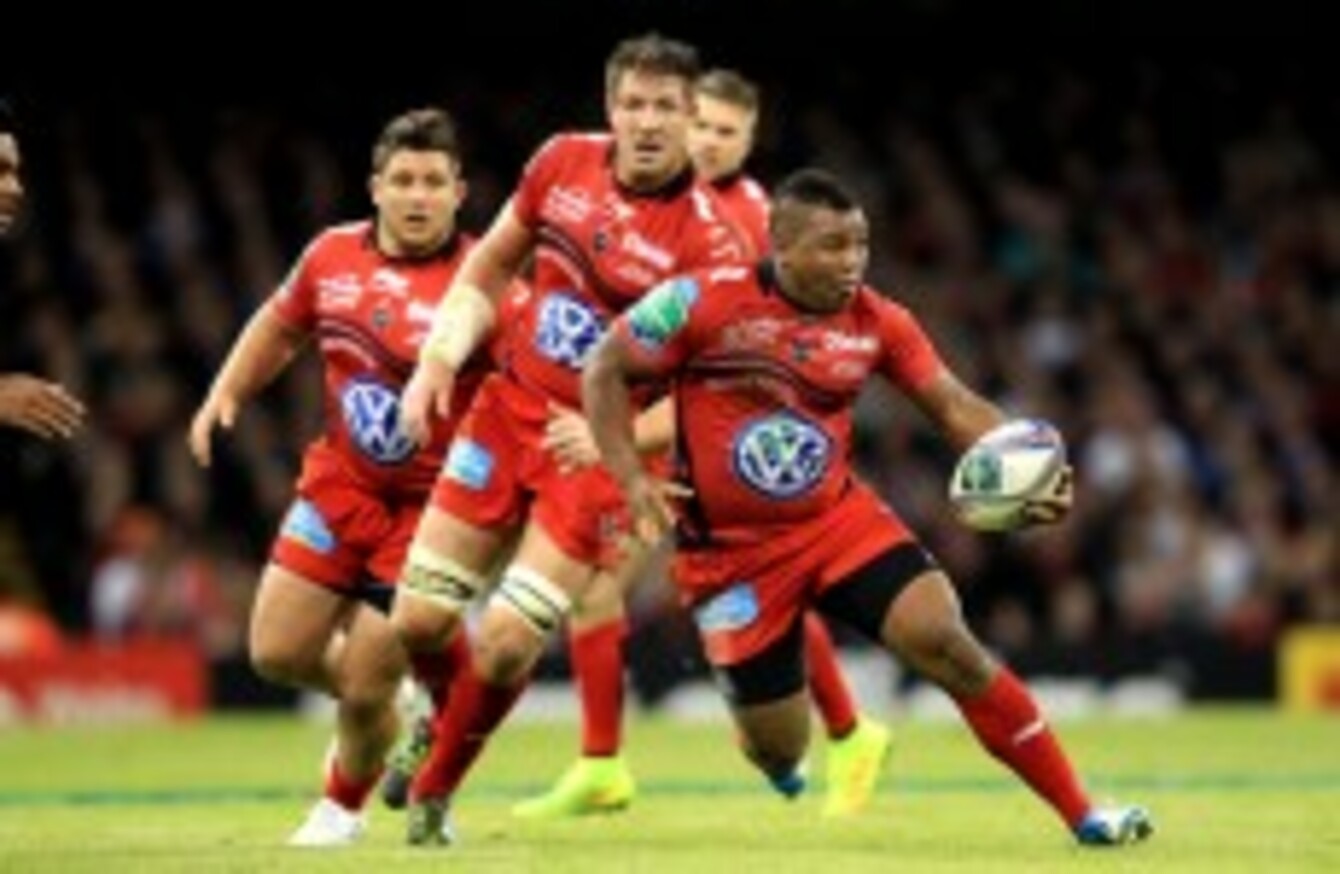 The likes of Bakkies Botha and Steffon Armitage will be a major threat on Saturday in Belfast.
Image: Andrew Fosker/INPHO
The likes of Bakkies Botha and Steffon Armitage will be a major threat on Saturday in Belfast.
Image: Andrew Fosker/INPHO
THE IMPRESSION OF Toulon can sometimes be that Mourad Boudjellal has simply thrown the most money at the best available playing personnel in the world and come up trumps as a result.
To presume as much would be to ignore exactly what it is the self-made millionaire has targeted in his recruitment. Namely, a world-class mindset.
Lots of money will get you some of the best athletes in the world, but the perception of Toulon as physically heavier, more powerful and faster than any other club side in Europe is not quite true.
They certainly do have some of the most elite athletic specimens in the game within their ranks, but extreme physical capabilities are roughly uniform across the best teams in the game in the modern era.
What Boudjellal has bought in are the toughest, most aggressive, most relentless and improvement-hungry mindsets available too him. Those same mindsets have driven theses Toulon players to major successes even before they arrived to form a collective on the Mediterranean coast.
Ulster are the latest side to attempt to throw a spanner in the spokes of what has become a European power.
"They just have a wealth of experience," says Ulster captain Rory Best of Toulon. "They have an abundance of internationals. You take somebody playing their first international versus their 10th, their 20th or 50th; you get better the more you play at that level.
"You experience new things, you learn how to cope with them and deal with them. You're taking about a squad where most of them have 20, 30, 40 plus caps. They have a lot of experience in there. They know how to deal with various scenarios thrown at them. They've played at the top level and performed there."
Two Heineken Cups in the last two seasons demonstrate that the hunger remains fierce in the Toulon squad; a thirst Boudjellal is shelling out some of the highest salaries in world rugby for.
Out-half Matt Giteau is the on-field leader of the troupe, a man of close to 100 Test matches for the Wallabies and certainly a player who could still have a telling impact on the international game.
The trio of 2007 World Cup winners from South Africa are equally as important to Bernard Laporte's team. Bakkies Botha, Juan Smith, Bryan Habana are men that Ulster fullback Louis Ludik knows well.
While the former Sharks back has not played with them at any stage, he points out that they are revered figures at home.
"I think the main thing about that is their experience. Guys like Bryan, Bakkies and Juan, those guys have won a World Cup. Bakkies and Bryan have won Super Rugby. They've got that patience and experience in a winning team.
"They almost know they're going to win. It doesn't matter if they're 20 points behind, they don't panic. They just do their thing, they know it works. I think that's the main thing for them.
"It almost looks like they don't care at times, but it's just that confidence. One thing we have to do this weekend is just concentrate on ourselves and not really worry about them. Everyone knows they're brilliant, so we must focus on ourselves."
That was the consistent message from Ulster's press event at the Kingspan Stadium yesterday afternoon. Whatever about the giants of world rugby coming to Belfast on Saturday, Neil Doak's side are focused on themselves.
You saw them against Scarlets," says hooker Best. "At the end of the day, they're like any other team; they can be rattled. From our point of view, the Glasgow game and Leicester game have shown us one thing – we need to concentrate on ourselves.
"When we get our stuff right, we are a very, very hard team to break down and we score some excellent tries. Yes, we'll give Toulon the respect and we'll do our homework on them, but we've just spoken a lot about getting our stuff right.
"Especially at the Kingspan, when we get our stuff right, we're a really, really hard team to score against. If you're hard to score against and bring intensity in attack, you're a very hard team to beat."