SIX-TIME OLYMPIC gold medallist Usain Bolt hailed the Glasgow Commonwealth Games as "wonderful" after claiming his first Commonwealth Gold as part of the Jamaican team in the men's 4x100m relay.
Bolt carried the baton across the line as the team of Jason Livermore, Kemar Bailey-Cole and Nickel Ashmeade came home a in a new Commonwealth Games record time of 37:58sec to beat England and Trinidad and Tobago into second and third place respectively.
The Jamaicans then donned tartan hats and scarves as they embarked on a lengthy lap of honour to soak up the buoyant atmosphere inside Hampden Park despite the torrential run that disrupted events throughout the evening.
For me it's always great to have fun with the fans. I think they made the Games what it was," said Bolt.
"They really came out and supported from day one so that was good.
"Most of tickets were sold out so for me to see the fans and support was wonderful, so I am happy for the fans and for my Commonwealth Games gold medal.
"It has just been wonderful. People have been really cool, really nice to me and, even when I was cold, the reception was warm.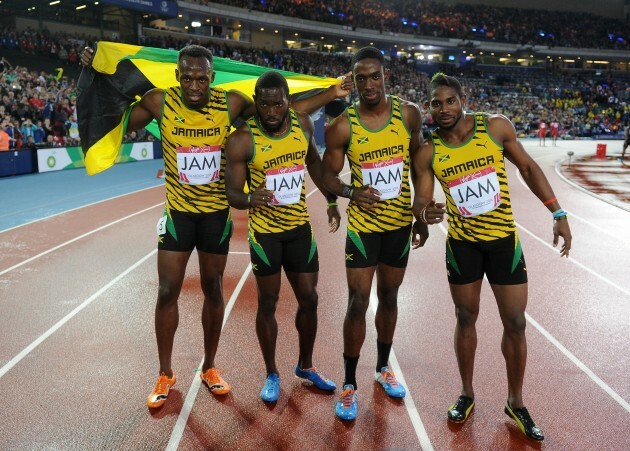 The winning Jamaican team of Bolt, Nickel Ashmeade, Kemar Bailey Cole and Jason Livermore.
"Other than the weather it has been brilliant. It has been like any other championship."
Bolt decided to race only in the relay as injury prevented him taking part in the Jamaican trials.
And despite being roared on to gold, he insisted he didn't regret not running in the individual events, as he didn't want to take the place of those that had earned their spot on the Jamaican team.
I said early in the week that the reason I didn't run an individual event was because I was injured and didn't get to run the trials.
"I never want to take someone else's spot. If you work hard for your spot you deserve it so that is why I decided just to run the 4x100m.
"I am happy I came out here. It was weird watching the 100 and 200m on television, but these guys did their best, came out there and did the country proud and that is what is key."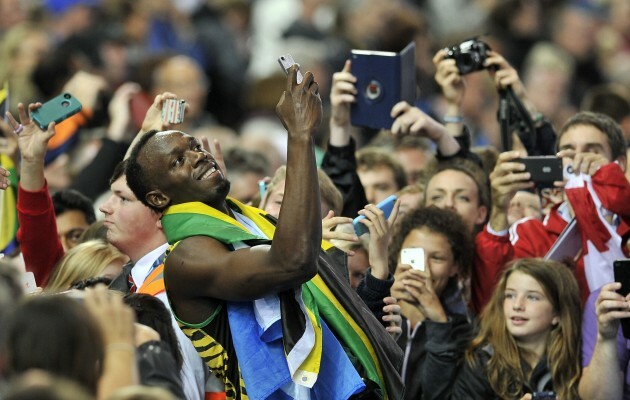 The Glasgow crowd relished the opportunity to see Bolt race in the flesh.
Bolt also admitted that he is very unlikely to ever now claim an individual Commonwealth gold as he will be retired by the time the Games move onto the Gold Coast in four years' time.
However, he did open the door to competing at the world championships in London in 2017, a year after he hopes to defend his three Olympic titles in Rio.
"I have always said that after Rio I really wanted to retire, but they keep saying I should go onto , so I think I might just do that. That would be my last championship.
"This training thing is not so easy, so for me I am just happy that I have done what I wanted to do in this sport."