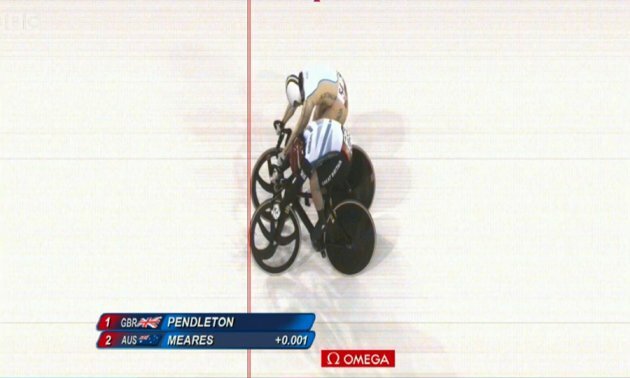 IS THIS THE closest photo finish ever?
To the untrained eye, the first race of Victoria Pendleton and Anna Meares's gold medal sprint contest finished in a dead-heat yesterday.
But thanks to the high precision of track cycling's timing equipment, the cameras were able to pick which bike crossed the finish line first. It was Pendleton's, a mere 0.001 seconds (one-thousandth) ahead of her Australian rival.
The result was later overturned as the Team GB hopeful was relegated to second place for an illegal move. Meares went on to win the next race in the best-of-three contest and take gold.
Here's the close-up.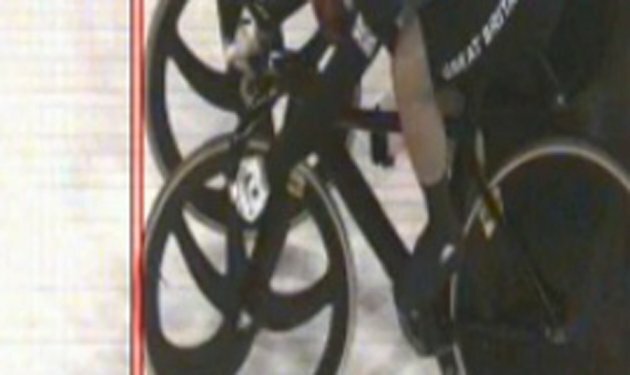 (Both images BBC via Reddit)