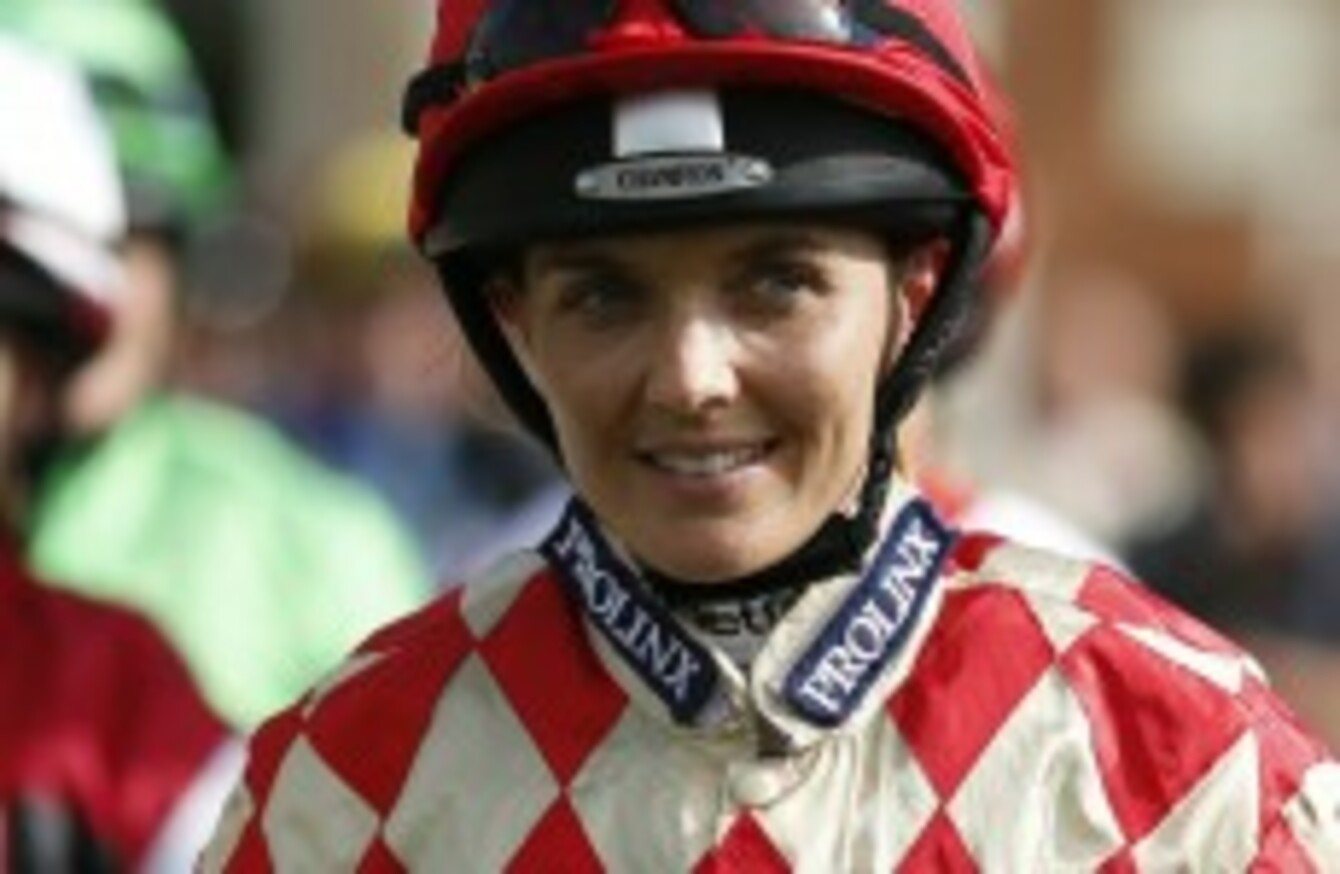 Jockey Victoria Pendleton
Jockey Victoria Pendleton
FORMER OLYMPIC CYCLING champion Victoria Pendleton has received her amateur riders' licence, taking her closer to her goal of racing in the Foxhunter Chase.
Pendleton, 34, will ride at Ripon Racecourse on Monday, making her competitive debut as a jockey in the Novice Flat Amateur Series race.
The two-time Olympic gold medallist started training as a jockey this year and has set an initial goal of riding in the Foxhunter Chase for amateur jockeys at Cheltenham next March.
Yesterday, the 34-year-old took a key step in that process, earning her amateur riders' licence from the British Horseracing Authority.
"The experience has been life changing; I can't imagine my life without (horse racing) now," Pendleton said via a statement.
Pendleton won the women's keirin at the 2012 Olympic Games and the sprint four years earlier in Beijing.