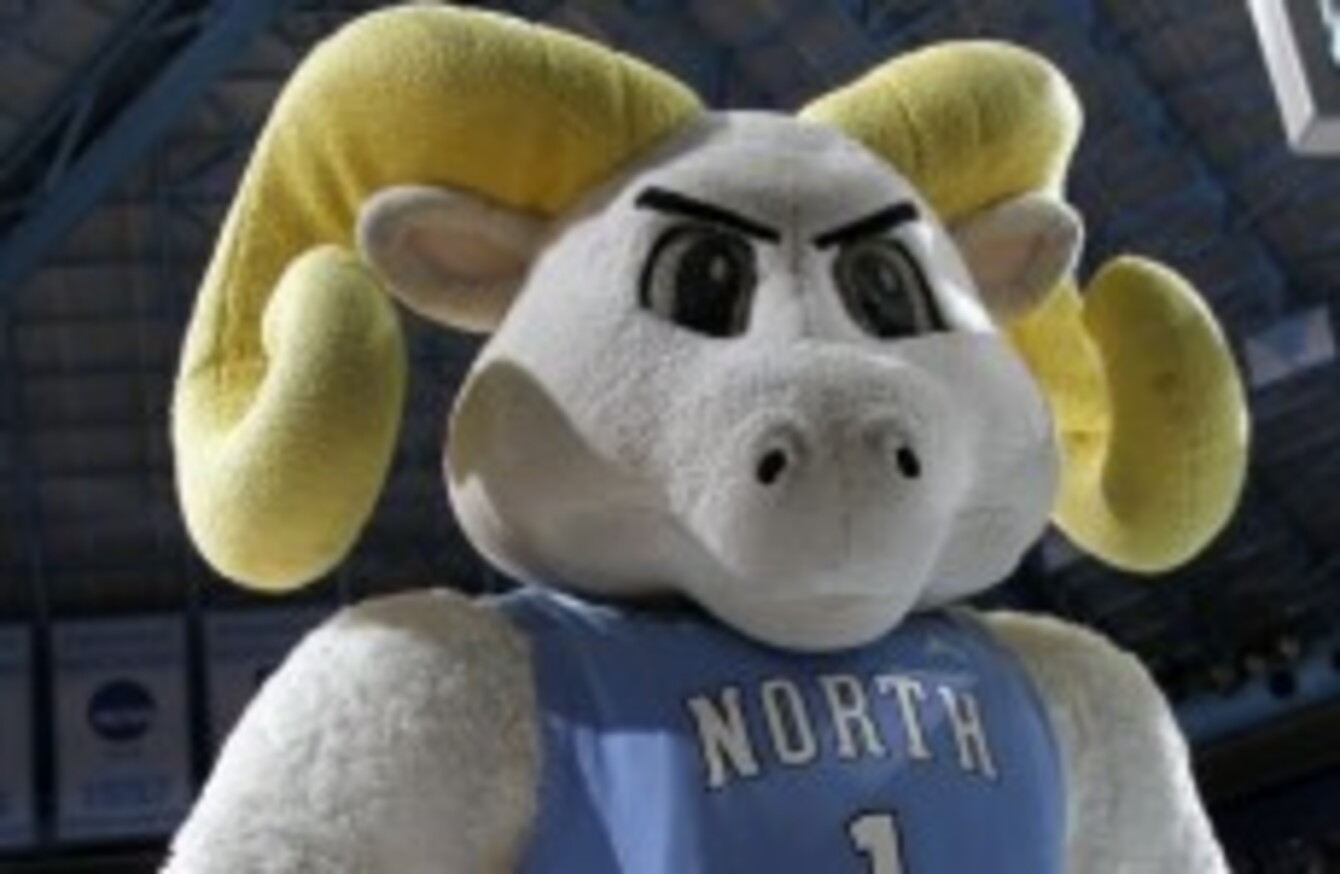 Image: Jim R. Bounds/AP/Press Association Images
Image: Jim R. Bounds/AP/Press Association Images
I wouldn't dare pretend that before I lived in New York, I gave more than a passing thought to March Madness basketball and the Big East tournament.
And in trying to grapple with the most exciting Big East in years, I leave myself open to all manner of bruising critiques which I can neatly sum up here: I am a submissive victim of the sort of New York media bias which posits that everything within a home run of Yankee Stadium is the be-all and end-all.
(One of the few major stories to draw the gaze of fans of the Big East westwards was last week's controversial 'honour code' infraction by BYU star Brandon Davies who had sex with his girlfriend -  a big no-no at the Mormon institution. As Jon Stewart pointed out on the Daily Show, a college athlete causing his own demise by having consensual sex with his girlfriend was unprecedented … to say the least.)
I'll try to be quick here: March Madness is the culmination of every College Basketball Division I conference (346 colleges in 32 leagues) before a regional knockout produces the Final Four and subsequently the greatest team until next year.
This year, a record 68 teams will go forward to the knockout phase after their initial conference games have been completed – it's kind of like a Champions League in football except without the annoying group stages. And the fact that the knockout chaos is determined by seeding (the seeds are calculated, theoretically, by form going into the conference tournaments as well as how the teams do – but it's madly complicated).
What people enjoy most about all this is trying to predict how it will all go down. A lottery if ever there was one. Barack Obama tries a leg every year while Joe Lunardi at ESPN is a freak.
Duke won in 2010 but have been hit with a couple of key injuries this year that have meant the likes of Ohio State, Kansas, North Carolina and two or three of the Big East teams have been tipped for glory at various different stages.
The Big East is roughly the equivalent of the English Premier League: an inflated sense of its own self-worth but the stats and the financial clout don't lie. Which is why they will quite possibly have a disproportionate amount of teams in the tournament – at least nine and as many as 11 of their 16 teams are set to go on to contest the national championship, i.e. possibly 11 of 68.
The Big East has been doing its thing since 1980 with the Georgetown Hoyas riding high (seven titles) followed by the Connecticut Huskies (six) and the Syracuse Orange (five). Last season, the West Virginia Mountaineers won their first ever title.
I went to watch Syracuse last month. Despite being a powerhouse, their only National Championship came in 2003 when Carmelo Anthony served his one and only year at this level. They were at the tail end of a dodgy spell when I saw them and their win that day against Rutgers was the beginning of a run of form that has seen them widely tipped to be seeded well in the national championship and possibly even make it to the Final Four.
What are they
really like?
Rare insights on sport's biggest names from the writers who know them best. Listen to Behind the Lines podcast.
Become a Member
But just like with the Premier League's fortunes in Europe, the Barcelonas lie elsewhere and Syracuse, Pittsburgh and Notre Dame will be under pressure to deliver for the most hyped Big East ever.
It's a win-win for the Madison Square Garden where the tournament will start to hot up tomorrow and Friday before the final on "Selection Sunday" when we get ready to do it all over again at regional and then national level.
Baseball and Spring won't be too far behind.
John Riordan writes a column for the Irish Examiner. He works as a freelance journalist in New York; check out his blog here.
Read his weekly pieces  for TheScore here.