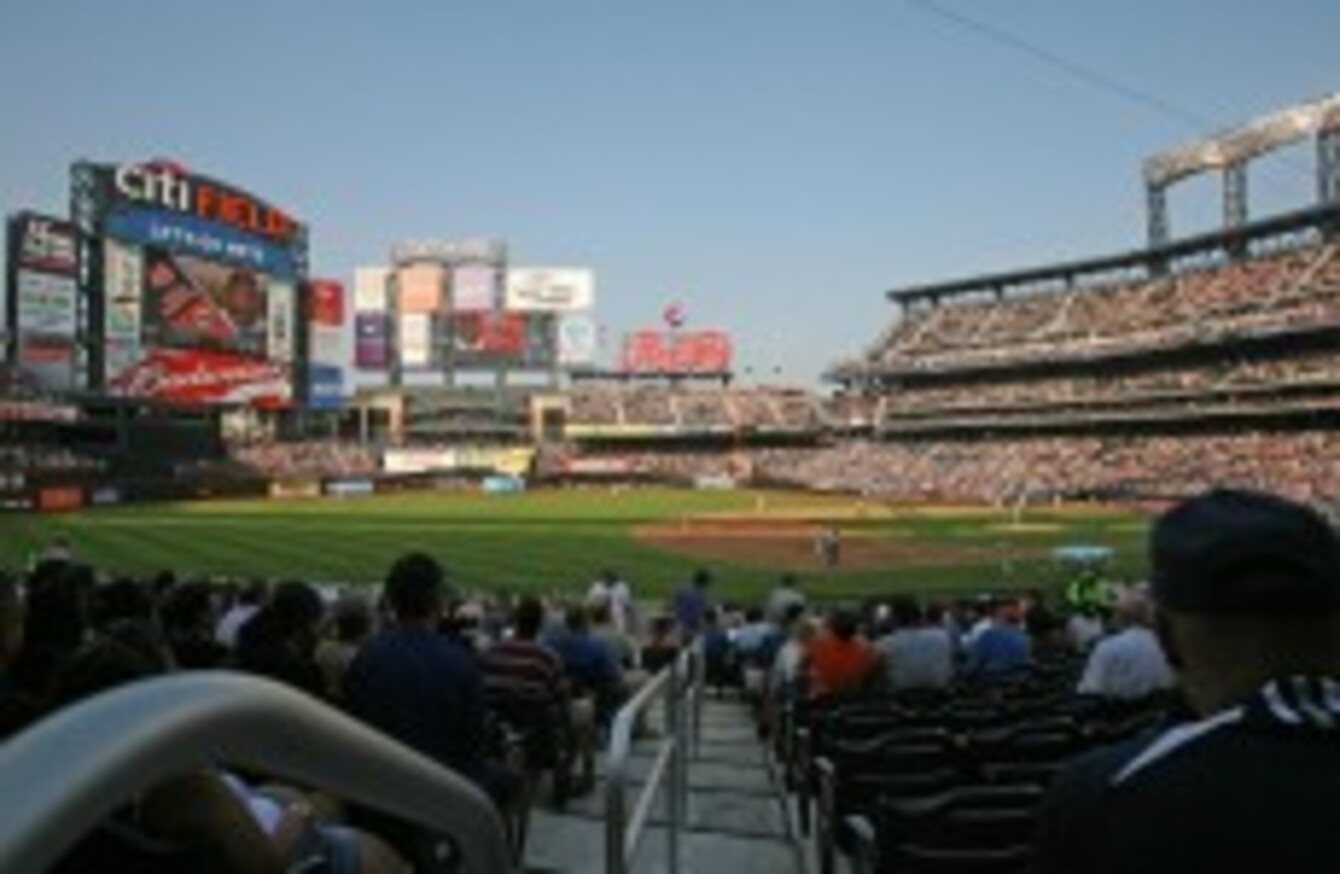 The view from the good seats at the Mets' Citi Field.
Image: TYLER KAUFMANN/LANDOV/Press Association Images
The view from the good seats at the Mets' Citi Field.
Image: TYLER KAUFMANN/LANDOV/Press Association Images
IT'S hard to find a way around mentioning that old reliable "a good day to bury bad news" while also trying to debunk it.
I think I heard it trotted out on Monday in reference to Chelsea's financial results being released around the same time they managed to acquire Fernando Torres from Liverpool.
I really don't know if the two things were connected but if someone in the PR department calculated, nay gambled, that transfer deadline day was a good day to toss a £70m loss out into the ether, then he or she will have his or her own financial worries soon enough.
Because this twin threat story of spend-and-be-damned is going to press as a package deal while Arsene Wenger, no less, is all over today's newspapers, pontificating about Chelsea's hypocrisy.
Has the spin spun out of control?
No of course not because there was no spin – I refuse to believe sporting organisations could ever be that clever when the tactics board is put away.
Adorably, the New York Mets have shown themselves to be completely inept this week at delivering bad news at any time that even resembles 'manageable'. Or maybe utterly ingenious… there's no way of knowing.
With no New York team in Sunday's Super Bowl and the Knicks not fooling anyone despite their good work against Miami last Thursday, the talk shows had been eerily subdued, clearly stung by what might have been.
Then the good ol' Mets come out with the bombshell (if you're not a New York Times writer who knew about it for a couple of months but was lied to consistently) that they may have to sell a quarter of the Queens ball club to offset a potential billion-dollar lawsuit against the owners, the Wilpon family, for their involvement in the hated Bernie Madoff Ponzi scheme.
Announcing this on the weekend of the farcical Pro Bowl was simply a cute acknowledgment that the New York press would blow something like this out into a potential catastrophe no matter what PR barriers you threw in front of them.
It was ballsy.
And then, as news of payroll cutbacks spewed forth, the speculation began as to who this 25% would be sold to.
What are they
really like?
Rare insights on sport's biggest names from the writers who know them best. Listen to Behind the Lines podcast.
Become a Member
Inevitably, Jerry Seinfeld sprang to a lot of minds – a fitting combination of surrealism and anything-is-possible – while even more inevitably, a Craigslist wiseguy had a little nibble. Although I love how it could have been either a "self-loathing Mets fan or a gloating Philadelphia Phillies fan" who posted the for-sale notice. (It's been taken down, by the way, don't bother checking.)
But please Mets, say it ain't so. Since 9/11, nothing has unified the city like its hatred of Bernie Madoff. And now it emerges that the least hated New York team in the whole of baseball could be owned by someone who had heretofore passed themselves off as victims but in fact actually did well out of that whole mess?
With the Jets graduating up from comical ineptitude, it looks like Mets fans must now face into a few years of travelling the road of disillusion alone.
Oy vey.
John Riordan writes a column for the Irish Examiner. He works as a freelance journalist in New York; check out his blog here.
Read his weekly pieces  for TheScore here.