THE HUGE NUMBERS of travelling British and Irish Lions fans [some 200,000] shocked the Australians in 2001. 12 years on, and with twice that number estimated to show up at the 10 matches and public appearances, the home side are determined to fight back.
The Lions supporters' Sea of Red flowed into The Gabba for the First Test in 2001 and inspired the tourists to a 29-13 victory. In fairness to the Aussies, the scrounged about for every bit of green and gold they could find and battled back for the Second and Third Tests.
Fox Sports in Australia has been running a 'Get Rid of Red' campaign, featuring Tim Horan and Mark Bosnich, in recent weeks and now the Wallabies have joined the fray. The Australian Rugby Union will dole out 50,000 free, yellow 'Lion Hunter' pith helmets over the course of the upcoming Test Series.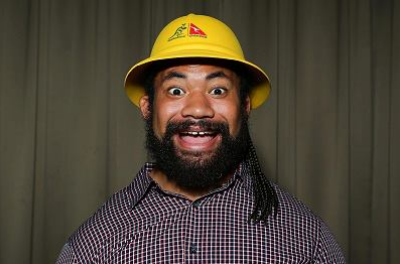 Wallaby hooker Tatafu Polota-Nau models the pith helmet. (Credit: Qantas Wallabies)
A post on the Wallabies Facebook page declares, "Fans are to be handed gold safari hats to combat the Sea of Red that British & Irish Lions will bring to the upcoming three-Test Series."
15,000 hats will be handed out for the first two Tests, in Brisbane and Melbourne, with 20,000 more for the finale in Sydney on 6 July.
The safari hat, known in British Army circles as a pith hat, were popular with touring Europeans in the 19th century and became a symbol of colonialism in many commonwealth countries. It was famously sported by Michael Caine in the film classic, Zulu:
Caine played Lt. Gonville Bromhead in Zulu. (Press Association Images)
What do you make of the Wallabies' latest banter broadside?