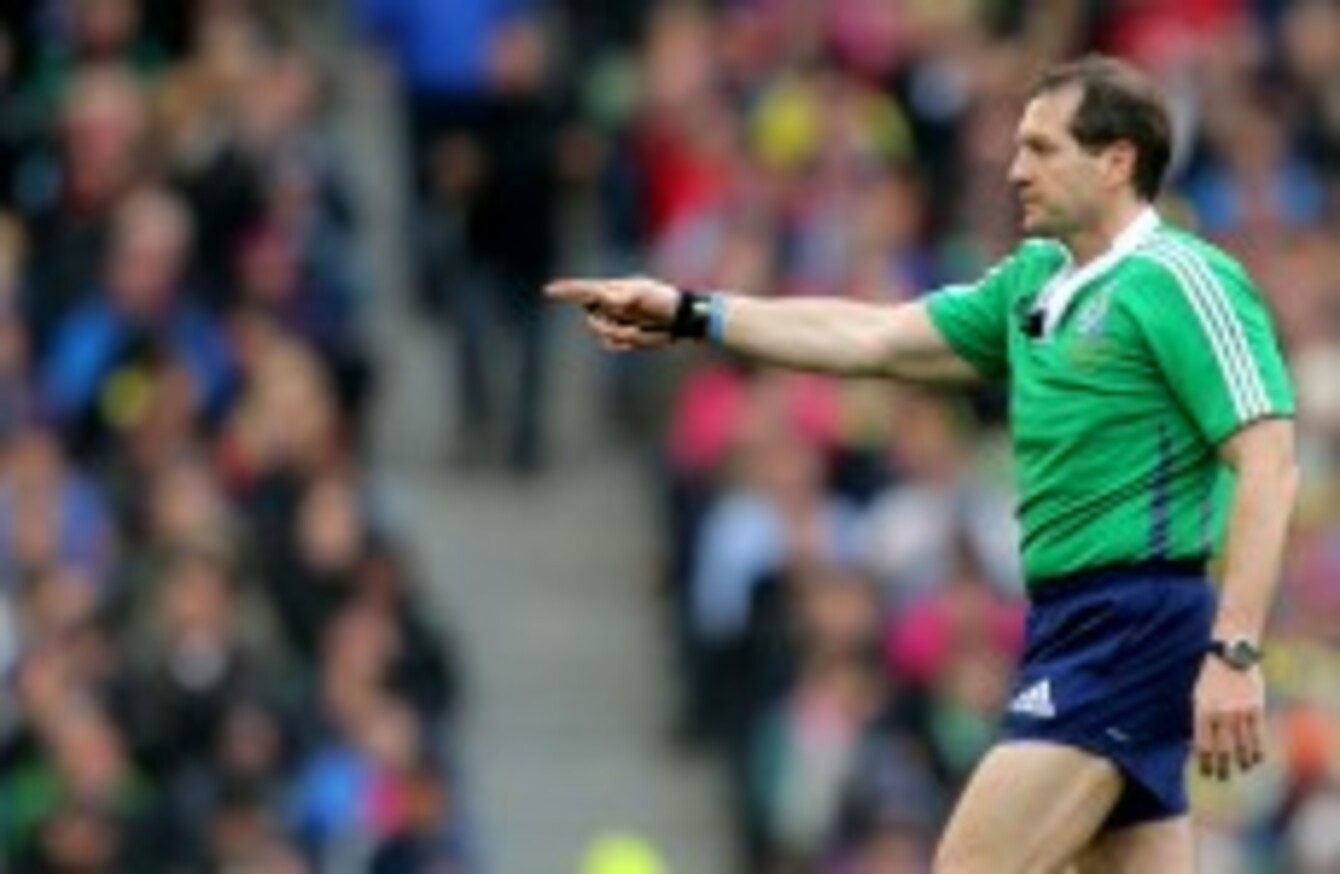 Image: INPHO/James Crombie
Image: INPHO/James Crombie
SAM WARBURTON INSISTS he is not fazed by the appointment of Alain Rolland as referee for Wales' clash with South Africa on Saturday.
The Irishman controversially sent off the Welsh captain in the first half of a 2011 Rugby World Cup semi-final defeat to France for a dangerous challenge on Vincent Clerc.
But the 25-year-old admits he has never broached the subject with the official, who has only taken charge of a Wales match on one occasion since – a 2012 clash with the Barbarians for which Warburton was absent.
"I've barely spoken to him since the incident and have certainly never spoken to him about it," he said.
"I don't think I ever will either. It feels like such a long time ago, I seem to manage to forget about it until somebody brings it up. I joke about it now saying it was a PR stunt because nobody knew about me then.
"I don't think it will have any bearing on how I work with the referee. I will not be doing anything different."
And Warburton fears he may never be able to shake off the subject, which continues to crop up in his day-to-day life.
He added: "It (the red card) still comes up in conversation with me. I might be shopping around Sainsbury's, but two years later people will shout from another aisle 'it was never a red card'.
"Whether I am doing a question and answer session when I'm 60, somebody will ask me about it."

YouTube: EllliotJackRussel1