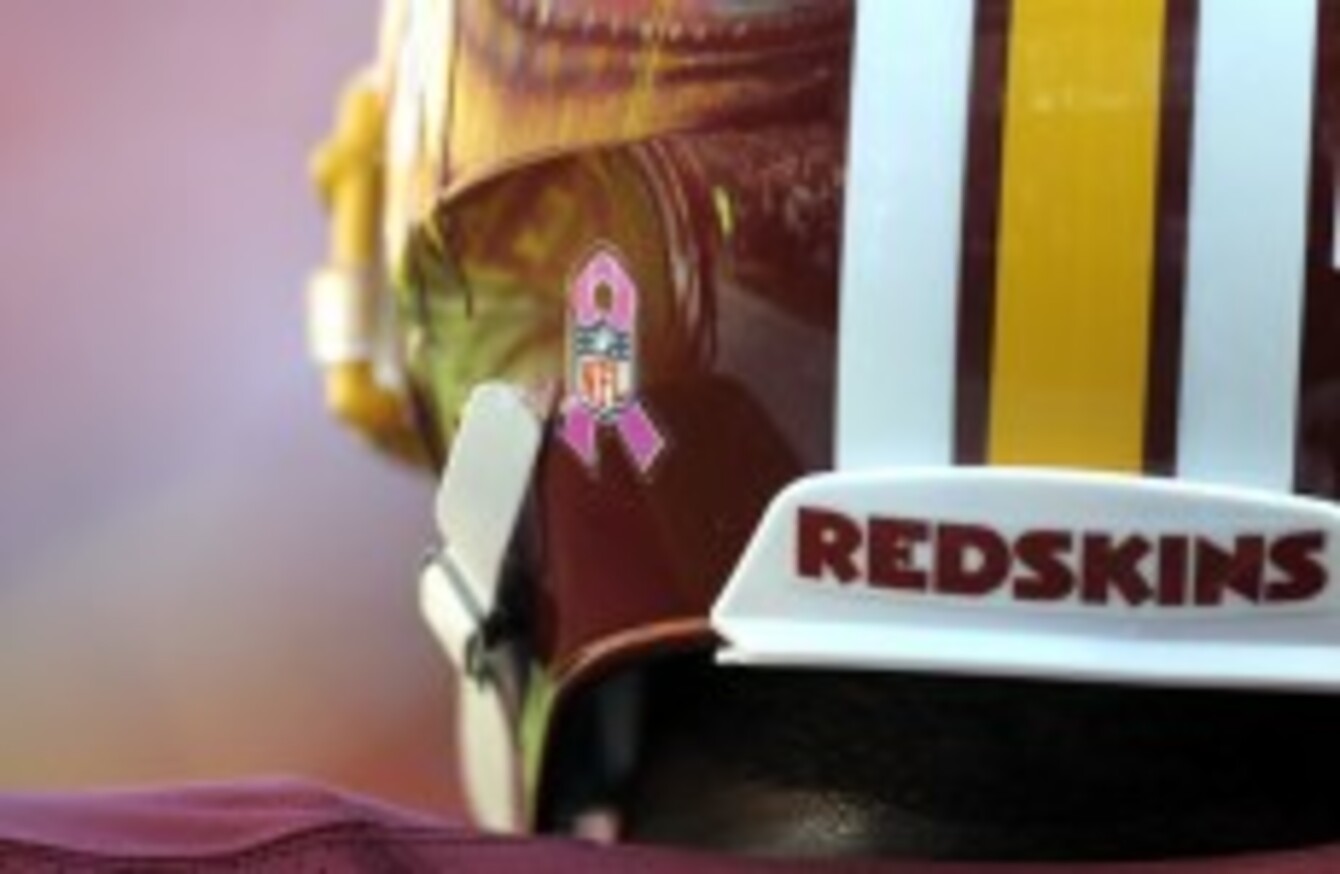 Image: Cliff Owen/AP/Press Association Images
Image: Cliff Owen/AP/Press Association Images
PRESSURE GREW ON the Washington Redskins to abandon their racially charged nickname tonight when the US capital's city council formally called for the National Football League team to rebrand itself.
In a resolution directed at Redskins owner Dan Snyder, it called the name "an ongoing insult to America's First Nations" that has had "the foreseeable effect of insulting people of American Indian descent."
Snyder and the NFL should find another name "that is not derogatory, demeaning or dishonoring," the council reolution said, suggesting as an alternative the Redtails — a nod to black US fighter pilots in World War II.
The resolution passed by a vote of 10-0, with one abstention and two absentees, local television station WJLA reported.
The casino-rich Oneida tribe in upstate New York has been leading a campaign for a name change, which gathered pace last month when President Barack Obama said he'd favor a less offensive moniker.
In a statement, the tribe welcomed the city council vote, saying it represented another appeal to Snyder to "do the right thing" and dispense with what it called "the R word."
Last Thursday, Oneida leaders discussed the issue with NFL officials in New York, but the talks were inconclusive and Redskins owner Dan Snyder has insisted he will never change the name.
On the eve of Tuesday's vote, the team sent an e-mail to fans urging them to contact city council members to argue that the Redskins name is a crucial part of its heritage.
The Redskins are currently 3-5 and third in the NFC East division. They next play on Thursday at Minnesota.