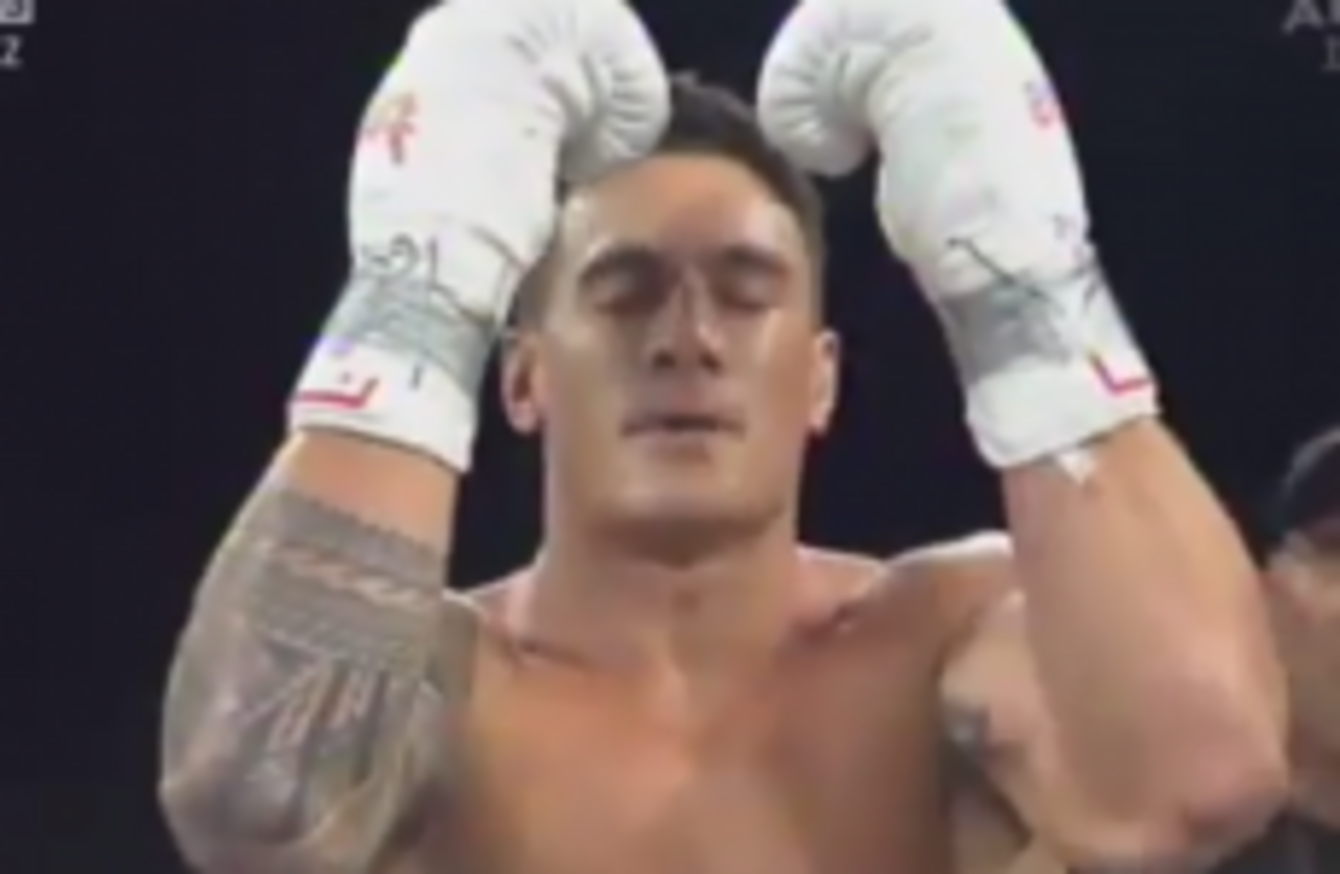 Image: YouTube screen grab
Image: YouTube screen grab
YESTERDAY WE TOLD you about Sonny Bill Williams getting punched during the weigh-in for his fifth bout as a professional fighter.
American fighter, Clarence Tillman III was the man who swung at him.
From the looks of things: it's a good thing he got that early shot in, because he didn't appear to land anything substantial on the All Black once the pair were in the ring.
With a first round knock-out in the Hamilton bout this morning, Williams won the coveted New Zealand Professional Boxing Association heavyweight belt.
His power, to put down a man weighing 20 kilos more than himself so quickly, impressed many of his detractors.
A sharp left hook opened the gates for the new Waikato Chiefs star and Tillman stumbled, swinging wild and clumsily as Sonny Bill picked him off.
The fight ended with Tillman hanging from the rope and the All Black centre took one more shot at his staggering opponent before the referee stood in with only seconds remaining the first round.
Williams has now won all five fights of his pro career, which has run parallel with his rugby career since he switched codes from league to union in 2008.
"He tagged me and that got me angry," Williams told stuff.co.nz after the win, adding, "People love me or hate me but I can't dwell on the negatives, I'm very happy."
Kiwi media outlets also report that SBW is keen to fight again this year, but will first have to get the OK from the Waikato Chiefs and work out the details with the coach, Dave Rennie.

YouTube credit: pernONER