MANCHESTER UNITED CAPTAIN Wanye Rooney has admitted that his performances to date this season have not been up to scratch, but he is confident the goals will start flowing soon.
With Robin van Persie and Radamel Falcao having left Old Trafford during the close season and Javier Hernandez out of favour, Rooney has started the season as the lone striker in manager Louis van Gaal's 4-2-3-1 system.
He is yet to score in three games, leading to questions about his suitability for the role, but while he accepts that criticism of his performances is just, he is targeting Saturday's game at home to Newcastle United as an opportunity to make amends.
"I've had one bad game this season and everyone's all over it," Rooney told reporters after United's 3-1 win over Club Brugge in the home leg of their Champions League play-off tie on Tuesday.
"I know, I've had that throughout my career, but hopefully at the weekend I can get off the mark.
"I'm an honest guy. I know when I don't play well and against Aston Villa (where United won 1-0 on Friday) I was below my standards. I know that.
"I thought I had a good game tonight (Tuesday), could have had a goal or two, but that's football."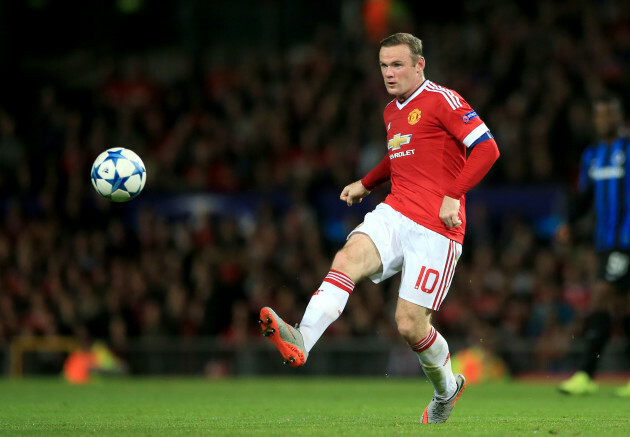 PA Archive / Press Association Images Rooney put in an improved performance against Brugge on Tuesday. PA Archive / Press Association Images / Press Association Images
He added: "It's early on in the season. Three games in, it's time for me to keep going. I've experienced this before and the goals will come. I know that."
Rooney, who turns 30 in October, has not started a season as United's main striker since 2011, but he rejected the suggestion that it may take time for him to re-adjust.
"My mind's clear. I know how to play the role," he said. "It's just a case of getting the chances and taking them, which I'm hopefully going to do soon."
Rooney's new team-mate Memphis Depay stole the show against Club Brugge, opening his account for the club with two stylish first-half strikes before setting up substitute Marouane Fellaini for a stoppage-time header that put United firmly in control of the tie.
But Rooney gave a fleeting glimpse of his ability in the second half, cushioning a cross from Luke Shaw into Depay's path with an exquisite, volleyed back-heel, only for the Dutchman to blaze his shot over the bar.
Rooney has played in three Champions League finals, winning one, in 2008, and scoring in defeat against Barcelona in 2011, and after a season out of the tournament, he was delighted to hear the competition's theme music once again.
"It's what you want to play in," said the England captain, who scored 14 goals for United last season.
"It's a great feeling, stood there before the game when the music comes on and that's when you know how special a tournament it is.
"Still, there's an important game for us next week to go and finish the job off, but today (Tuesday) was a good result for us in terms of starting well."