OUTSIDE THE NEW Wembley is a 20-foot bronzed sculpture of Bobby Moore. It's imposing and immaculate and you can't help but breathe in the romanticism when you come upon it.
It recalls that relentlessly intriguing era – so rich in cultural significance and history and allure.
And there's Moore, that stylish, sophisticated former England captain and World Cup winner, fondly remembered at the home of English football.
The inscription reads:
"Favourite son of London's East End. Finest legend of West Ham. National treasure. Master of Wembley. Lord of the game. Captain extraordinary. Gentleman for all time."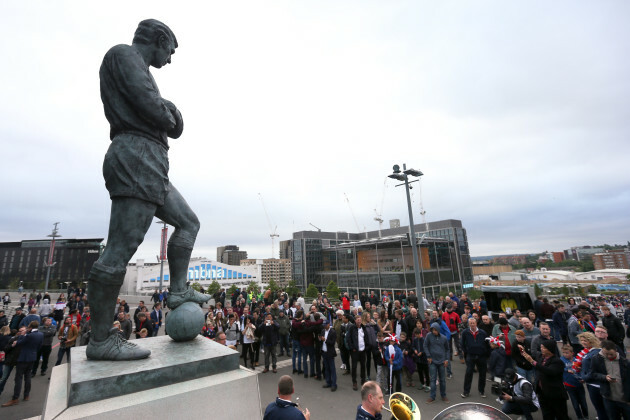 David Davies David Davies
But that's not the whole story.
Moore died of cancer in 1993. The uncomfortable truth is that he had been shunned for decades. The day after he had released a statement to confirm the rumours about his health, England played San Marino at Wembley. Gaunt and ravaged by disease, Moore was the centre of attention for the first time in years. Cameras wanted their picture of an ailing icon.
Moore had long been forgotten by the blazers who ran the FA. They ignored him. They had no place for him. In the end, he wasn't an ambassador or a board member or director. He was earning about £150 per match as a radio co-commentator. John Giles tells the story of how, in the early 1990s, Moore was asked to leave one press box because he was without the necessary accreditation.
A week after the San Marino game, Moore was dead and the eulogies began. In the 23 years since, they haven't stopped. But they're of no use now. Perhaps it helps the FA and West Ham with the guilt – finally recognising the special status of someone they spent so long trying to avoid.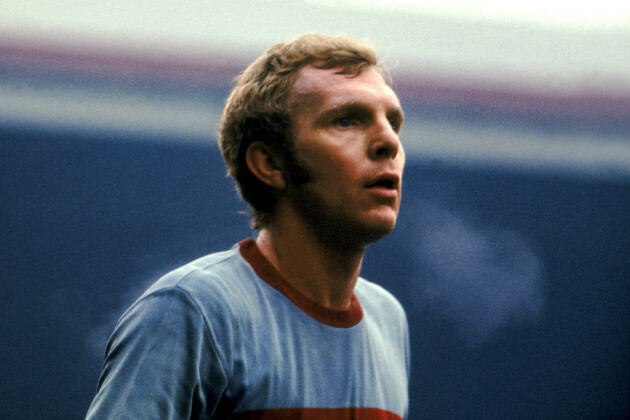 Peter Robinson Peter Robinson
But the FA have a long track record with this type of behaviour. The 1966 team in general – the bastions of English football's greatest moment that's continually celebrated – have had more than its fair share of harrowing experiences in recent years.
In 2010, there was that awful moment when Nobby Stiles – the tough, uncompromising midfielder from the World Cup-winning side – was reduced to tears when announcing he was putting all of his medals and cherished personal items up for auction so he could 'leave something' to his children. He's not the only one who felt that way.
Only three members of the team still have their medals from the win over West Germany – the majority deciding to offer them to the highest bidder.
Sir Alf Ramsey, the man who managed England to victory, was eventually sacked in 1974, given £8,000 as compensation and a pension of £1,200 per year. He, like Moore, was airbrushed from history and died in relative anonymity in 1999 after a battle with Alzheimers. Like Moore, the FA were quick to lead the tributes. They praised him, celebrated him and built statues of him. But it was all too late.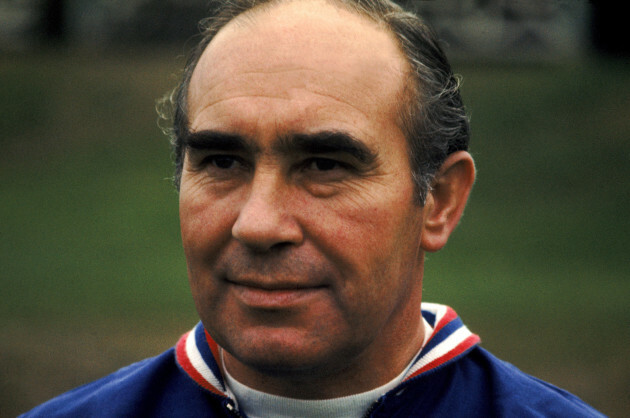 Peter Robinson Peter Robinson
I thought of Moore, particularly, over the last few days as the Wayne Rooney circus came to town.
We live in an era where the racist abuse of an opponent gets you a four-match FA ban. It's where any minority – be they gender-based or racial – continues to be undermined and discriminated against. It's where the England manager's tenure lasts one game before being sacked in humiliating circumstances. It's where the head of the governing body for football in England says he's not a football expert. And yet, somehow, they can express 'disappointment' in the England captain for having drinks with team-mates after a game.
Exclusive Six
Nations Analysis
Get Murray Kinsella's exclusive analysis of Ireland's Six Nations campaign this spring
Become a Member
Yes, the FA – the internationally-ridiculed, lamentable and sitcom-esque sports body –  have the audacity to take the moral high ground.
Mike Egerton Mike Egerton
The player has an obligation, certainly. But so too does the FA. They have a duty of care and if, as is being reported, backroom staff were present and merely watched as Rooney drank too much and posed for pictures with wedding guests (the monster), whose fault is it?
Why do incidents like these never crop up at high-profile clubs? Players are protected from it. Clubs step in and do what they need to.
Years ago, friends were in a Manchester bar when Ryan Giggs and Nicky Butt arrived. People approached and shook hands, exchanged pleasantries and that's all they wanted. They each ordered a bottle of beer, drank them and left. It wasn't a problem, mainly because the United duo were accompanied by two other men who, essentially, acted as security. It was controlled and calm but a firm indication of how United dealt with requests from players to go out and have a drink. It needed to be planned, just in case.
And when people dismiss the notion of player liaisons and chaperones and the growing distance between stars and supporters, perhaps this latest incident makes it all a little more understandable.
The heroes of 1966 have taken on some kind of mythical status within English football circles but the FA seems to care more about the PR machine rather than the personal touch. That's a culture that's been embedded in the fabric for half a century.
And this latest tabloid dross – essentially what the FA continually find themselves in the middle of – is just another example of it.