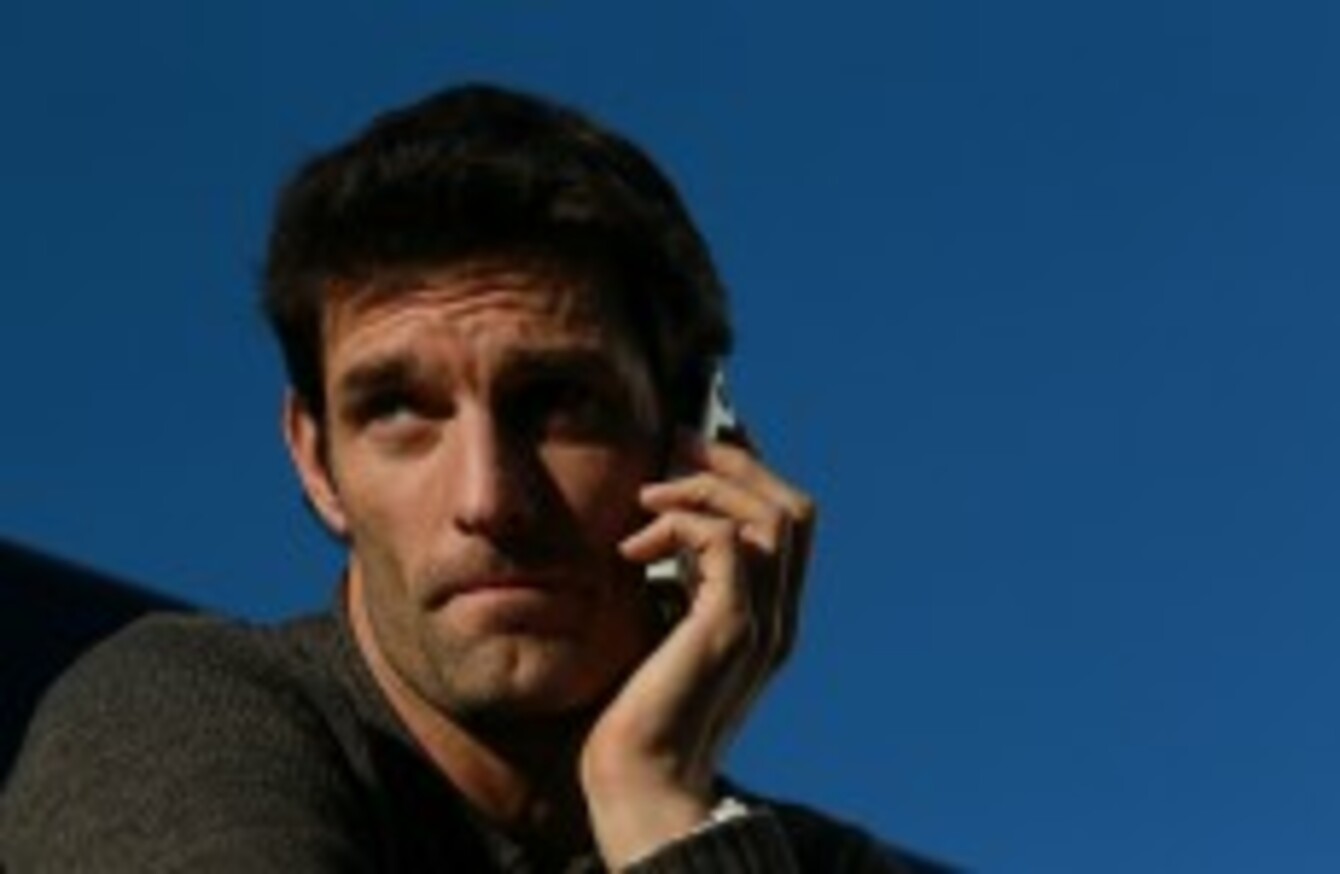 Image: XPB Images/XPB Images/Press Association Images
Image: XPB Images/XPB Images/Press Association Images
THE ARRIVAL OF another Australian racer to Formula 1 for 2012 is not the beginning of the end for Mark Webber's time in Formula 1.
The Red Bull driver is considered one of the sport's veterans at the age of 35; however, he is still seven years younger than Mercedes' Michael Schumacher (43) and will also witness the return of another world champion Kimi Raikkonen to the sport next month.
Toro Rosso's decision to sign up 22-year-old Daniel Ricciardo has seen attention turn to Webber's fortunes and the fact that he was soundly beaten by team-mate Sebastian Vettel in 2011. Webber, however, says he'll be back better than ever this season, insisting that it's essential drivers improve every year.
"I've been through enough on and off the track to know that nothing is forever," he told Australia's

The Sunday Age

newspaper. "I was supposed to be replaced by Kimi four years ago."
He continued: "I clearly got outperformed last year. There were areas where I could have done a better job. We've done some work on (my starts). They weren't as good as they were in 201o, so year that needs work.
"You need to be performing, then be self-critical and then keep leaning and keep improving. It doesn't matter how much you are winning or how much you are doing, if you are standing still you are going backwards."
First up is the Australian Grand Prix in Melbourne and while Webber would love to impress in front of his own supporters, he says having a good start is a more important factor.
"It's another grand prix,"

he concluded

. "There are 20 of them and it would be nice to start the season well, there's no question about it. But it doesn't change things for me that there are a few Australian beside the track watching… "
The team's new car, the RB8, was unveiled during the week:

Credit:
RedBullRacing