(Ballyhale's Henry Shefflin celebrates with the cup)
Home
Away
(Liverpool's Raheem Sterling has been valued at £100million)
The best thing we shared today
The success of Bhutan, the so-called 'world's worst team,' will brighten up your day.
Source: Other Football/YouTube
On the record
"I will never watch the panel, like honestly. And the way the game is going I don't know if I'll watch the game. It's not an attractive game to watch now."
Rugby pundit George Hook shows no signs of sentimentality when speaking about his imminent retirement.
Where we were today
Fintan O'Toole and Niall Kelly were at Croke Park for all today's big GAA action.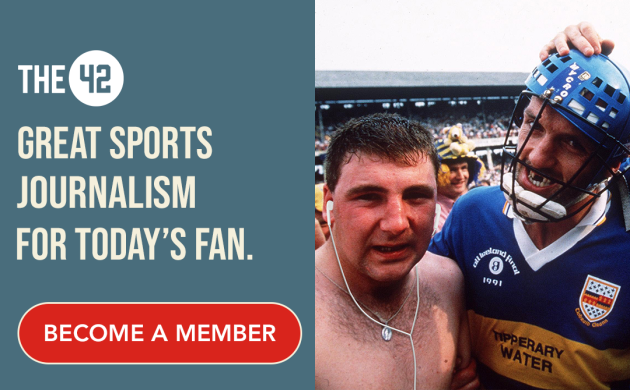 Fixture list
There's plenty of Eirgrid U21 Football Championship action in Ulster, Leinster, Connacht and Munster.
The Champions League round of 16 comes to a conclusion, with tomorrow's games including Man City's clash away to Barcelona.
Garbally take on Summerhill in the Connacht Schools Rugby Final at the Sportsground.
Showbiz, baby!
For the day that's in it, we give you 17 times sports made us incredibly proud to be Irish.
Source: New Century Publishing/YouTube
"Is the presenter standing in a hole?"