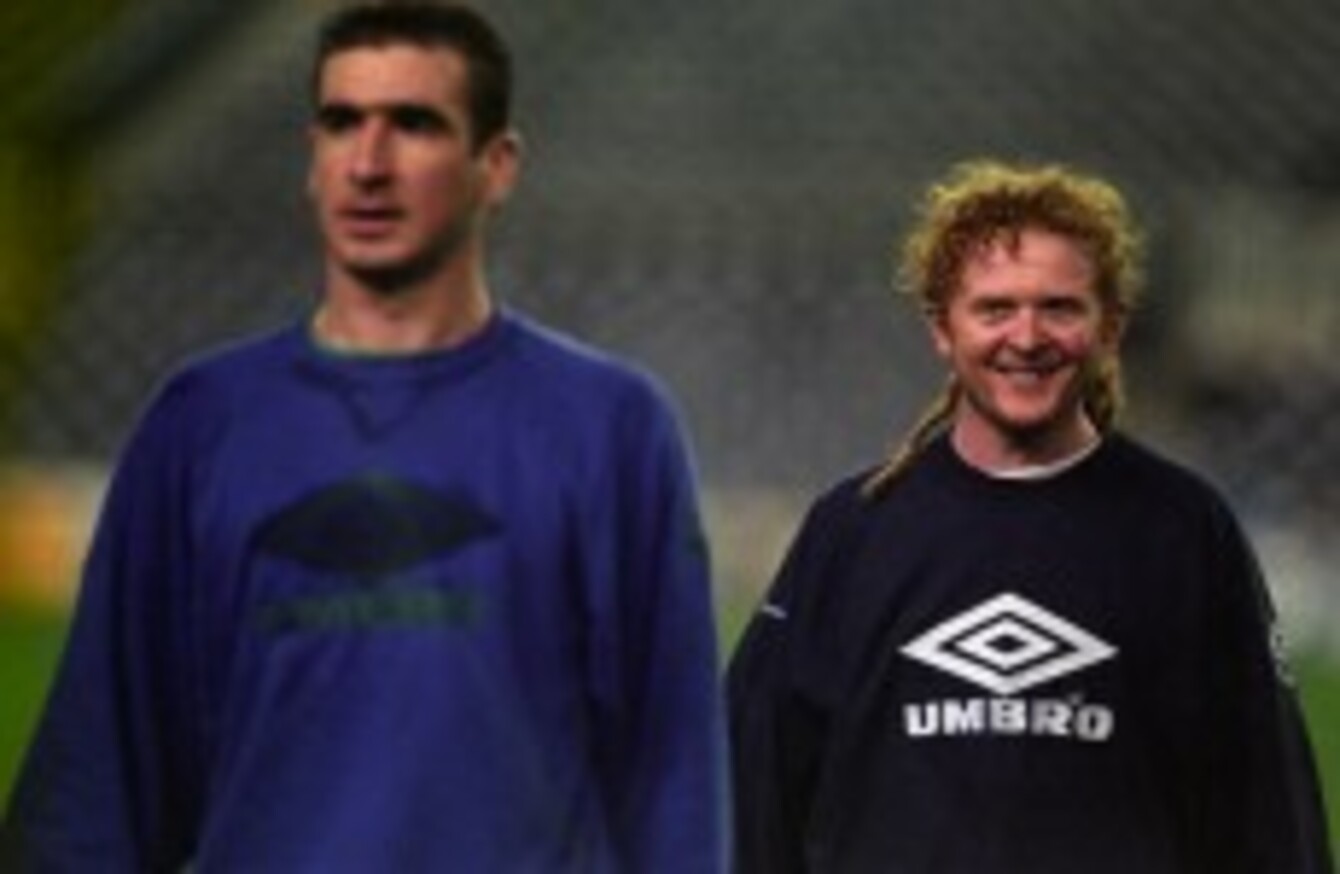 Image: CROFT/PA Archive/Press Association Images
Image: CROFT/PA Archive/Press Association Images
1. Never underestimate the number of women with whom Mick Hucknall has slept
Muzak-peddling, ginger Manchester United fan Mick Hucknall apologised to the 'more than 1,000 women' he bedded – to use that grubby tabloid term -  over a 36-month period in the 1980s.
Today however, the newspaper have, gloriously, corrected that tally:
"Due to an editing error we said that Simply Red singer Mick Hucknall slept with more than 1,000 women in a three-year period during the mid-80s.

That was meant to be more than 1,000 a year, based on his estimate of an average of three such encounters a day, as stated elsewhere in our stories (A new flame: Hucknall apology to 1,000 women he bedded, page 19, 3 December; 'I feel a bit like the antichrist', page 3, Film & Music).
2. Jamie Heaslip is a strong advocate of transparency
The Leinster man had a busy weekend.
Between tweeting from the Arcade Fire gig at the O2 last night ("great warm up by vampire weekend,can't wait for the main thing now!") and lamenting Mary Byrne's x Factor demise ("Poor old Mary Byrne! loved her, hope she gets a contract! now other things to worry about, ice and the budget!"), he admitted that he came down the Wikileaks side of any ethical argument.
Loving Julian Assange and the work he's doing!
3. G-Mac has cojones
We've talked about this already today. But what a guy. And he got to top up on that Radio Luxembourg accent while he was out there.
4. Peyton Manning may miss the play-offs
The playoff picture got a little clearer in Week 13 of the NFL season, which saw some teams step forward (Falcons, Bears, Steelers, Chiefs and Jaguars, to name a few) and others missing out on golden opportunities (Ravens, Chargers, Colts and Bucs).
Could we face a post-season without the metronomic arm of Peyton?
5. The King doesn't like bankers either
I'm no expert on the banks… but I know a man who thinks he is.
Kung-Fu footballer – and Mick Hucknall acquaintance – Eric Cantona thinks we should all withdraw our cash from the financial institutions tomorrow.
That shouldn't take long in my case this month.