FOR EVERY NOOK, CRANNY and quirk, there are hundreds of stories and tales of anguish from Augusta National.
It is the world's best-known, and most exclusive, golf course but what makes it so difficult?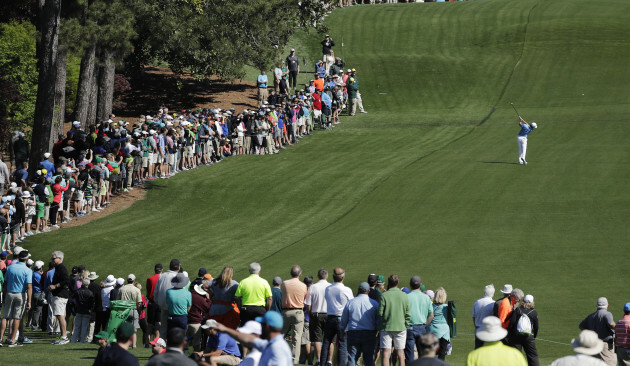 Jae C. Hong Jae C. Hong
Throughout his two-decade professional career, Paul McGinley made just two Masters appearances but it was enough for him to fully appreciate the complexity of a track which doesn't get any easier as time goes on.
The former Ryder Cup captain knows Augusta inside out and will this year be in Georgia as part of Sky Sports' team.
Every professional will have their own experiences of the course and McGinley admits the weight of history can often play on the mind.
"One of the things you're facing when you play the Masters is you face history," he explains. "You're dealing with the mysteriousness, the history, all of the stories regarding the Masters.
"You're dealing with your own private history of being a little boy back in Ireland looking at the Masters in awe and hoping one day that you'll eventually get there, and you get there and all that history descends upon you while you're playing.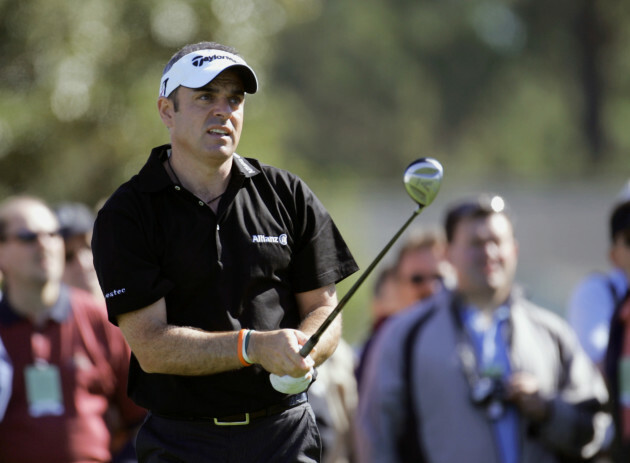 AP / Press Association Images The Dubliner in action at Augusta in 2006. AP / Press Association Images / Press Association Images
"When you get in contention obviously you're dealing with the expectations of trying to win a Major championship and trying to win one of the most prestigious Majors, which is obviously the Masters.
"So they're the kind of things that you have to deal with if you want to be a Major champion and you want to be the star that you hope to be, they're the challenges that you have to face down.
"One of the things about Augusta that's more incredible there than anywhere else in the world is, and I don't know if this is by design or whether that was this was done for any other reason, but because of the undulation in the hills and the fact that the clubhouse is on top of the hill and all the golf course is below, and because there are so many trees in the place…it's like a massive sound stage.
"The noise reverberates among the trees, bounces down off the hill and off the trees and kind of has this ripple effect. It's probably the noisiest golf course in that regard, a lot of the holes are close to each other, it's not spread out over a massive amount of space.
"There are sell-out crowds obviously every day and even from the first shot being hit to the last shot being it, the greens are surrounded and the crowds are huge. And that makes a tremendous atmosphere, and that's what makes The Masters so special."
The 49-year-old's best performance at Augusta came in 2006 when he finished in a tie for 18th as Phil Mickelson won his second green jacket – and even know he admits it's easy to be intimidated by the place.
"It is easy to get overawed by Augusta," McGinley continued. "It is an incredible place. You are playing against all the history and ghosts of times past. But that is what makes it such exciting golf to watch and it is a golf course that yields doubles and triples but also yields eagles and birdies and that's what makes it so exciting."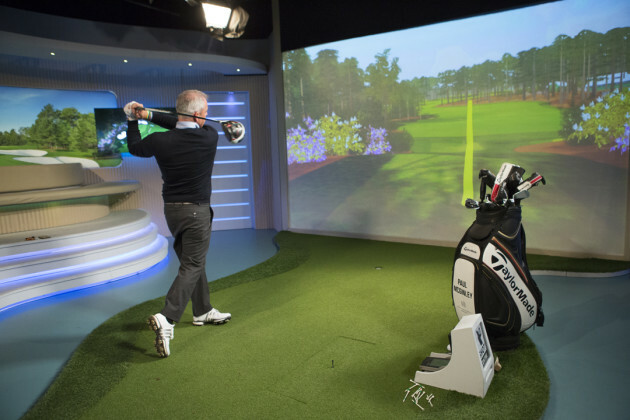 McGinley will be part of Sky Sports' Masters coverage this year.
Of all the landmark features on the course, Amen Corner has the ability to make-or-break champions. The three holes, 11, 12 and 13, are some of the most iconic in the world and always prove to be defining ones in any round.
"What Augusta has that makes it so special is that it's the kind of course that has got the ability to create drama," McGinley adds. It gives you double bogeys, it gives you triple bogeys but it also gives you eagle opportunities.
"In the words of the old song, 'You've got to know when to hold them, you've got to know when to fold them' and what they're talking about there in terms of Amen Corner, you look at 10, you look at 11, you look at 12 and they're three difficult holes and that's when you've got to hold them.
"If you can hold them on 10, 11 and 12 with three pars, you've got a great chance on 13, 14, 15, 16 to really gain some momentum.
"So that's what is so great about it, that's what's thrilling about it and that what creates drama, what makes it such must-watch TV."
Sky Sports is showing all four Majors – including the Open for the first time – and the Ryder Cup during 2016, starting at the Masters 7-10 April.
The42 is on Snapchat! Tap the button below on your phone to add!