'THE GAME OF Our Lives', David Goldblatt's study of the rise of English football and its role in modern society, has won the 2015 William Hill Sports Book of the Year Award.
Goldblatt's book topped the six-book shortlist to collect the £25,000 prize at this afternoon's ceremony in London.
"This is a serious, insightful yet compellingly readable book on a subject that affects the lives of everyone in the country, be they football fans or not," judging chair John Gaustad said.
"Goldblatt looks at football through the prism of its economic, cultural and reputational effect on the UK, and pulls no punches in his conclusions.
"The Game of Our Lives will become required reading for anyone studying the history of late 20th and early 21st Century Britain."
Here are our writers' reviews on the six shortlisted titles:
The Game of Our Lives: The Meaning and Making of English Football by David Goldblatt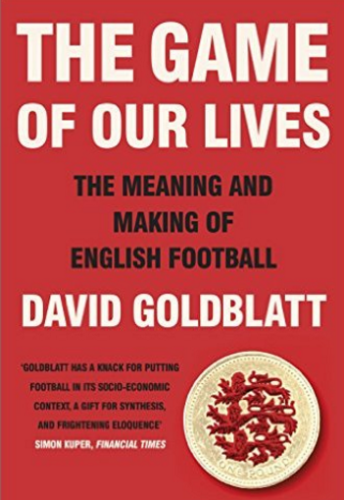 Having given a excellently-detailed account (it was over 900 pages long) of the sport's worldwide rise to prominence in The Ball is Round: A Global History of Football back in 2006, Tottenham Hotspur and Bristol Rovers fan David Goldblatt turns his hand to a socio-economic study of the beautiful game in England.
The Game of Our Lives: The Meaning and Making of English Football examines just how, in the 25 years post-Thatcher, the English domestic game has evolved from those lows of the 1980s into the all-powerful Premier League juggernaut, which is today sold to the four corners of the globe as the most entertaining league in the world.
Goldblatt offers superb insight into the political, social, economic and cultural changes which have come about to create contemporary Britain and one of its most lucrative exports.
- Ben Blake
Speed Kings by Andy Bull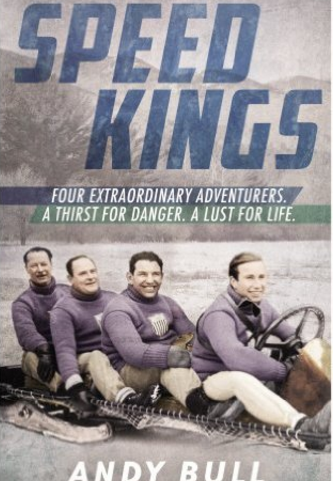 The world of winter sports carries with it an intrigue, a mystery. The athletes that compete on ice or on ski slopes don't carry the same high-profile as those that pound their feet around athletics tracks or thrash their arms and legs through a swimming pool.
Andy Bull's superb Speed Kings focuses on the hidden treasures, frozen for decades, that surrounded the lives of an American quartet that came together in 1932 to compete in the four-man bobsleigh event at the Winter Olympics in Lake Placid.
Billy Fiske, Eddie Eagan, Clifford Gray and Jay O'Brien would claim the gold medal though in the grand scheme of it all, their accomplishments on that fateful day in upstate New York were just another element in their remarkable individual stories.   
Fiske, who is essentially the protagonist, had already won an Olympic bobsleigh gold at sixteen years of age. Later, he would become a war hero. Eagan was an Olympic light heavyweight boxing champion, finishing top of the podium at the 1920 Summer Games. Gray was a man with a double-life, who kept his sporting life a secret even from his family. O'Brien was a socialite and gambler whose close friends ranged from the criminal to the rich and famous.
Though the four central characters provide so much of what's good about this book, the supporting cast is a glorious 'who's who' of old Hollywood glamour. The various locations are befitting of a classic Fleming espionage caper and the subject – the fast, thrilling, dangerous, chaotic, fleeting world of bobsleigh is intoxicating.
- Eoin O'Callaghan
Living on the Volcano: The Secrets of Surviving as a Football Manager by Michael Calvin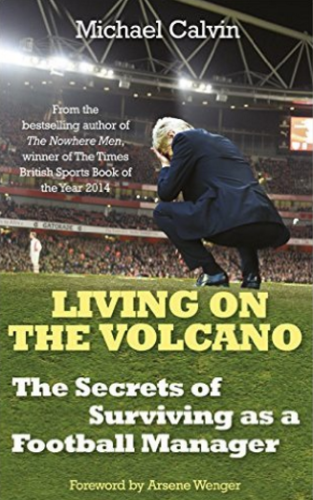 It's a cliché to suggest that footballers and football managers 'are human beings like the rest of us'. In a way, however, it's easy to see why so many fans tend to forget this truism, if the intolerable levels of abuse dolled out to sportspeople on Twitter and elsewhere is anything to go by. The billions that have been pumped into the sport over the past two decades has initiated a new era of professionalism in football. Modern stars are invariably media trained, PR savvy and intent on not letting their guard down in interviews.
The great achievement of Michael Calvin's book, Living on the Volcano: The Secrets of Surviving as a Football Manager, is that it manages (no pun intended) to break down these barriers. Rather than the cartoon character that sometimes emerges from newspaper headlines and two-minute post-match interviews on Match of the Day, Calvin is able to humanise his subjects, whether it's a lower league manager such as Martin Ling, or a more high-profile figure like Brendan Rodgers.
On his interview with current Crystal Palace boss and then-Newcastle manager Alan Pardew, Calvin told The42 back in September: "I think that a lot of people would look at the chat with Alan Pardew and see him in a different light, and I know they do, because they've told me." This claim rings true for Pardew along with many other managers who feature in this abundantly insightful work.
- Paul Fennessy
Fifty-Six: The Story of the Bradford Fire by Martin Fletcher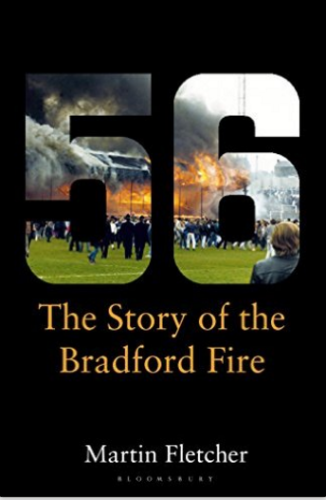 A painful read, but a necessary one, the book tells the harrowing story of the fire in the home ground of Bradford City, Valley Parade, which killed 56 people.
Martin Fletcher, the book's author, was one of the survivors that day, though his father, grandfather, uncle and brother all died in the fire.
Impeccably researched, the book also documents the incredibly suspicious circumstances surrounding the fire. Before the disaster, there had been at least eight other fires linked with Stafford Heginbotham, Bradford's chairman at the time, who received millions in compensation as a result of these incidents.
Why wasn't a criminal investigation launched? Why weren't serious questions asked? These issues are at the core of the author's anger-fueled investigative work.
Exclusive Six
Nations Analysis
Get Murray Kinsella's exclusive analysis of Ireland's Six Nations campaign this spring
Become a Member
In an interview earlier this year with The Guardian, Fletcher tellingly noted: "Everything I have found was available on public records in 1985 and should have been resolved while I was still in my teens, if not before. I shouldn't be sat here at 42 saying what has been on public record since 1985 and unaddressed for 30 years."
15 years in the making, you won't read many other books that are so personal, heartfelt and poignant as Fletcher's deeply moving, disturbing and elegiac story.
- Paul Fennessy
Fire in Babylon: How a West Indies Cricket Team Brought a People to its Feet, by Simon Lister
It'd be lying to say I had no preconceptions before picking up Fire in Babylon. It was a cold morning in early November and I was seeking out pages to offset the relentless drizzle.
You open the pages with your brain already preparing images of a hot Australian January through the sepia tint of a 1970s setting. The names of sporting legends – recognisable even to cricket outsiders – like Michael Holding and Viv Richards jump off the page – as doe the origin stories of these superheroes.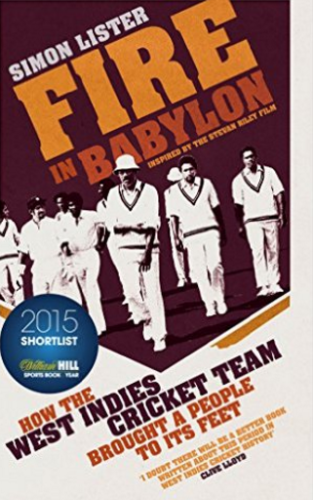 That idealist expectation is quickly matched by Simon Lister's text, but he quickly takes the sepia tint away and plunges you into the reality of the '70s. From the piss-stained terrace of the MCG or Britain's ugly history as a colonist to the "overt prejudice and covert racism" that Australia's aboriginal peoples were subjected to, Lister's text does not shirk when the sparkling Test Match Whites become stained.
With that uneasy back-drop, comes the West Indies team of that era; battling to shrug off local stereotypes, kill the concept of 'Calypso Cricket' and make men from Guyana, Trinidad, Dominica, St Lucia and Grenada (among others) a dominant force in sport.
- Sean Farrell
A Man's World: The Double Life of Emile Griffith by Donald McRae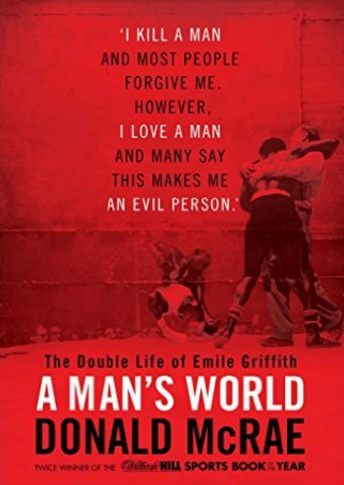 Less a sports book and more a cultural study that happens to feature boxing at its heart, A Man's World: The Double Life of Emile Griffith, is another accomplished effort from two-time William Hill winner Donald McRae.
In equal parts funny, sad and inspiring, the story is a riveting account of the life of former world champion boxer Emile Griffith. The focal point of the story is the unfortunate death of Benny Paret, who Griffith killed in the ring during a live televised 1962 title fight, after his opponent taunted the bisexual fighter about his sexuality prior to the bout. The tragic incident that would haunt US Virgin Islands-born boxer up until his own death in 2013.
The story also looks at Griffith's eventful time spent in South Africa during apartheid, his dreams of becoming a hat-maker and his difficult upbringing at a time when homosexuality was considered both a crime and a form of mental illness. Whether you're a boxing aficionado or just someone curious to know more about life in postwar America, this book will prove compelling reading.
- Paul Fennessy