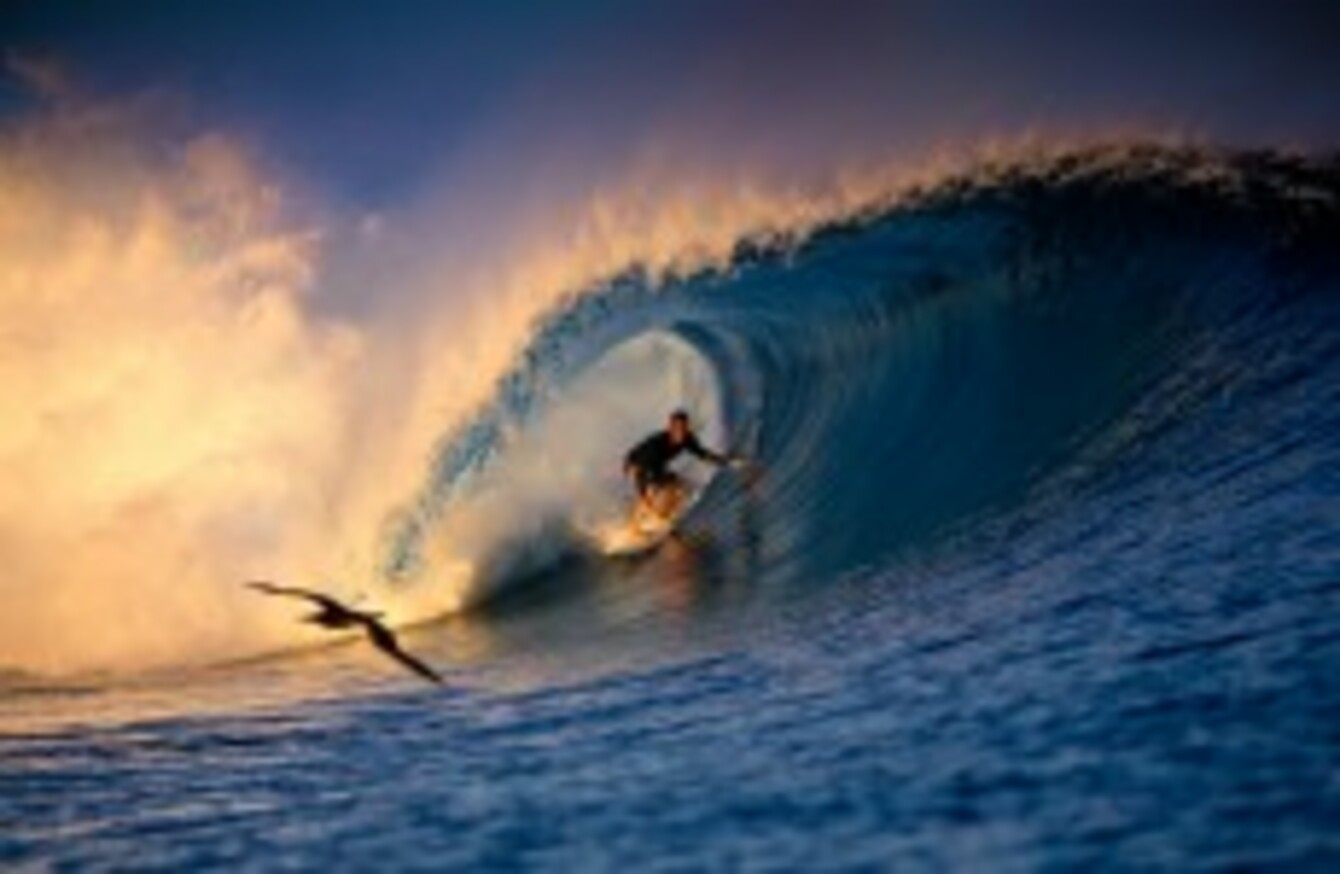 A surfer catches a wave off Tavarua Island, Fiji.
Image: EXPA/ New Sport Photo/APA/Press Association Images
A surfer catches a wave off Tavarua Island, Fiji.
Image: EXPA/ New Sport Photo/APA/Press Association Images
PROFESSIONAL SURFING LOOKS set for a series of radical changes after a spokesperson for the sport's global governing body announced that plans to introduce a stringent drug screening program should be finalised in the coming weeks.
While professional athletes have been tested for illegal substances for years, the Association of Surfing Professionals hasn't clamped down sufficiently on their use.
In an interview with ABC Radio Australia, spokesperson for the ASP Dave Proden, revealed that an announcement on the ins and outs of the new measures is imminent.
"The board of directors is working through the details of the policy right now," he said.
He maintains that the reasons behind why it has taken so long to introduce them are financial as the ASP is a non-profit organisation.
The board has actually been in discussions with the World Anti-Doping Agency, WADA, for the last two years," he added.
"They're drawing upon the WADA framework in sort of creating this policy. It won't actually be WADA compliant but it will be sort of based on that framework."
A number of high profile surfers have had public problems with drugs in recent years - Anthony Ruffo (see video below) was addicted to methamphetamines and charged with dealing the drug in December 2011.
Neco Padaratz was caught with steroids in 2005 and suspended from surfing while Andy Irons had a cocktail of drugs in his system when he was found dead in 2010.
Surprised
It is still unclear whether the testing will be for both performance-enhancing and recreational drugs but Irish surfer Easkey Britton is surprised that the ASP had not already had such testing in place.
The five-time Irish national champion says that the top level of surfing is like any other sport, in that, the participants have a responsibility as role models.
"Surfing has a big image in the media now," she said. "It's no longer underground, and professional surfers are trained athletes who take the sport very seriously.
They have commitments to sponsors and an image that kids look up to and aspire to, and with that comes responsibility."
She also believes that, while there are rare cases such as the ones previously mentioned, surfers are far more disciplined and self-conscious about their health now than in the past.
"It's a different surf culture to what it once was and I think, at the elite the level, it's so competitive now as surfers train hard and are very mindful of all the elements that go into being a successful athlete.
"On top of that, the surfing tour is very intense and you have to be at the top of your game and in peak fitness."
Finally, Britton is clear that there is no place, or need, for drugs in surfing. She adds: "Personally, surfing is the drug. The feeling you get is the cleanest and purest natural high."
Here's a HBO interview with Anthony Ruffo from August 2011:

YouTube credit: HBOsports