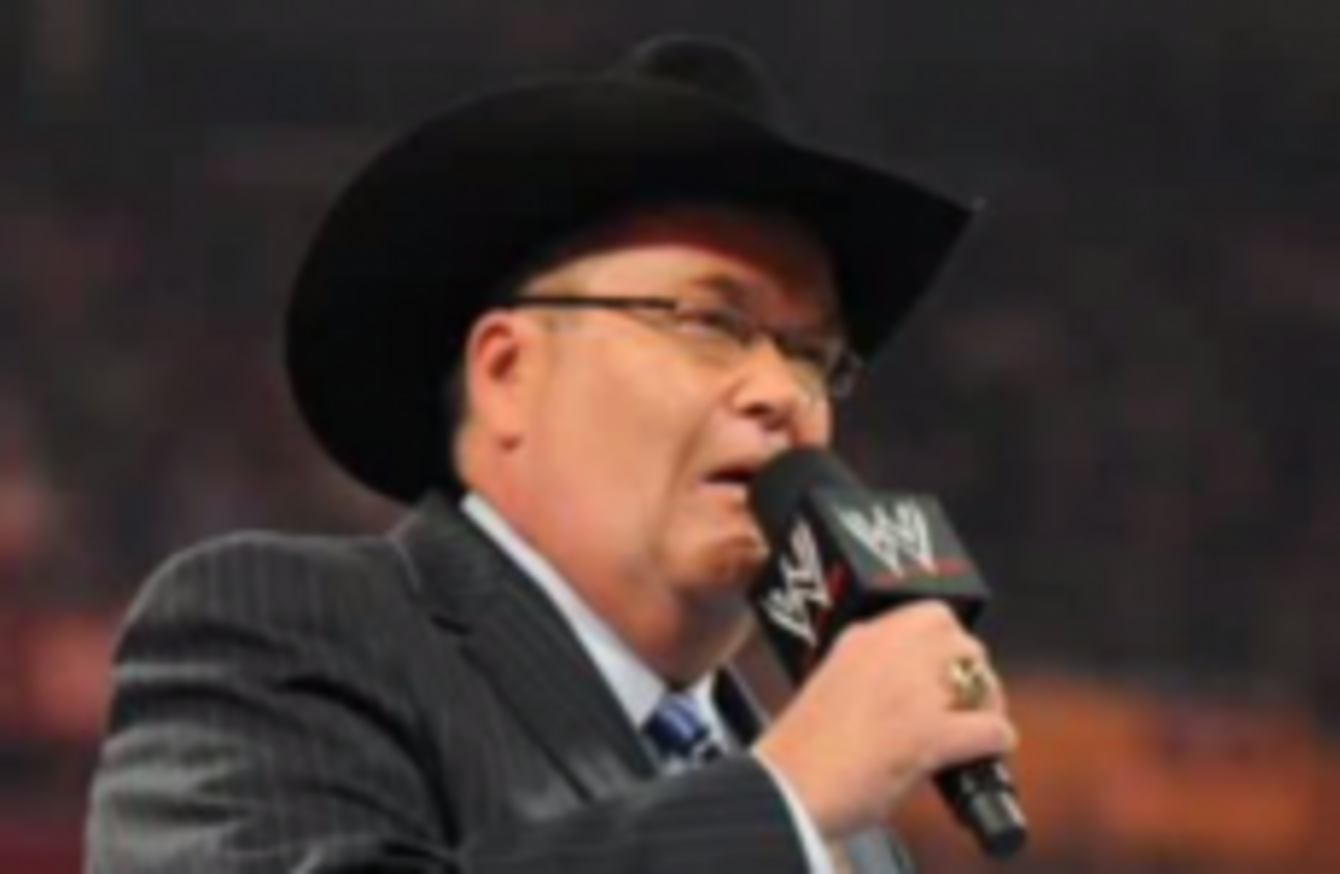 The man himself.
The man himself.
IF YOU WERE a wrestling fan growing up then you will remember the legendary commentator Jim 'JR' Ross who was somehow able to make someone being powerbombed through the roof of a Hell in a Cell 10 times more exciting.
His phrase of choice was 'MY GOD!', which was usually followed by 'HE'S JUST BEEN BROKEN IN HALF' and if you ever wondered what it would sound like if he commentated on other sports then you are in for a real treat.
Youtube user Iwan Lewis has mashed up some of rugby's biggest hits with the excitable tones of wrestling's greatest commentator.
Source: Iwan Lewis/YouTube
Irish broadcasting actually has its own version of JR and he commentates on rugby too. RTE's Michael Corcoran had his  JR moment when Ronan O'Gara sunk this drop goal against Northampton.
Source: IrishWisconsin/YouTube