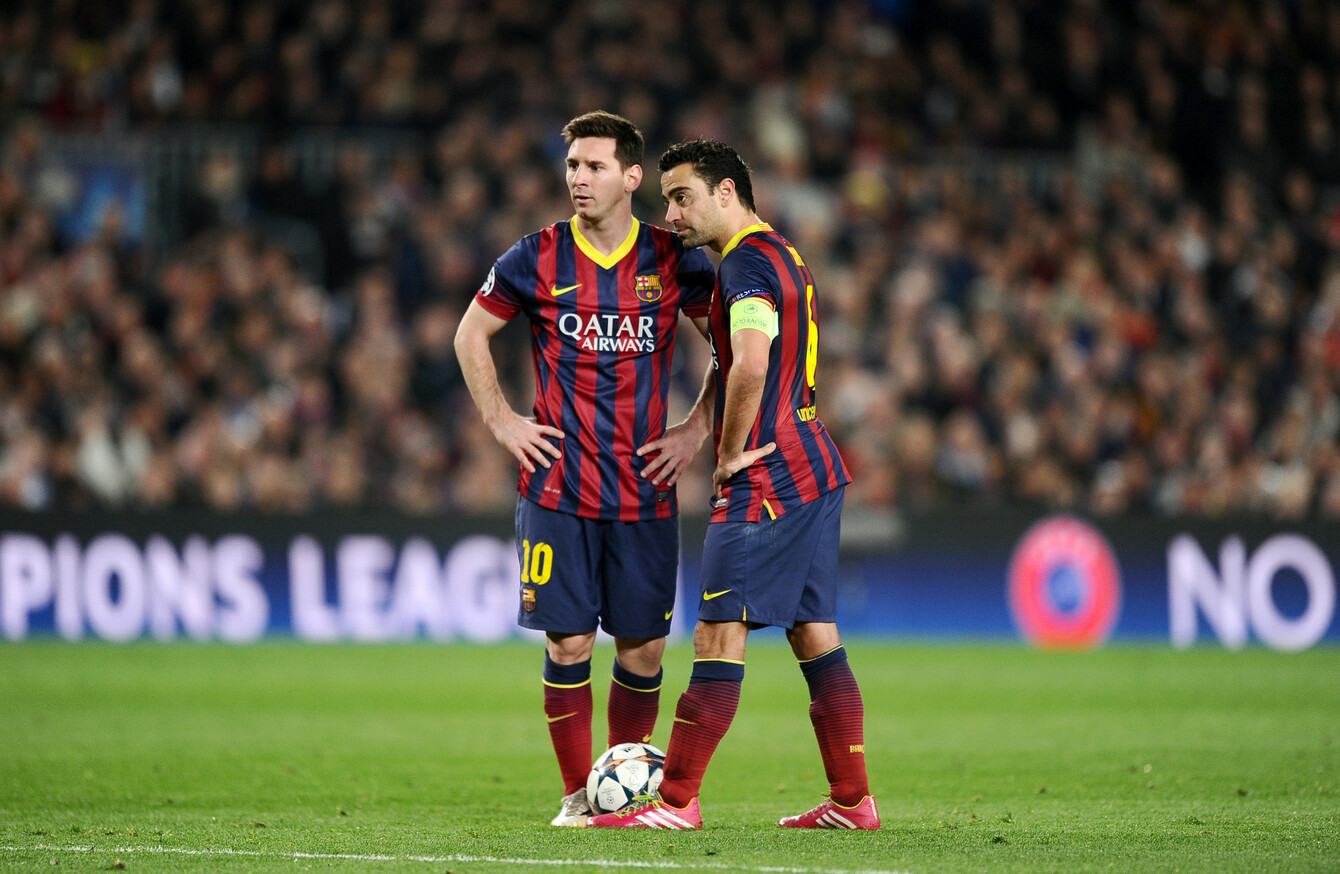 Image: EMPICS Sport
Image: EMPICS Sport
FORMER BARCELONA AND Spain midfielder has claimed Argentina fall short on the international stage due to a disconnect between players and supporters, and a lack of unity between all parties.
Now operating in Qatar – where the All-Sadd midfielder recently won over €225,000 in a bank draw – the most successful player in Spanish history told TyC Sports Estudio Futbol of how Barcelona's Argentines never struck as best pleased to be summoned for international duty:
They would have to be more united in order to achieve an important trophy. When I was in Barcelona, I got the feeling that [Lionel Messi and Javier Mascherano] did not enjoy playing with their national team.
"In Argentina, the players who go to the national team are not valued, the qualifiers are terrible, I do not understand the criticism towards them."
Argentina currently occupy a play-off spot in COMNEBOL qualifying, but 37-year-old Xavi is of the opinion that Messi and co. will ultimately get over the line and qualify for Russia.
"I can't imagine a World Cup without Messi," the former Spanish international said. "The South American qualifiers are like a European tournament, I am sure they will qualify and they will be one of the candidates to win the trophy. Messi has great teammates.
"Mascherano knows him very well and Ever Banega is a player that I love."
In the same Estudio interview, Xavi spoke of how Barcelona 'lent their idea of play to Spain' during his national team's unprecedented period of success between 2008 and 2012.
"The players' adaptation to the idea was fundamental," Xavi added.
Part of Xavi's contract with Al-Sadd dictates that he's an ambassador for the 2022 World Cup in Qatar. The Spaniard won the first trophy of his three-year contract with the club following a 2–1 victory over El Jaish in the Qatar Cup final in April.
Subscribe to The42 podcasts here: