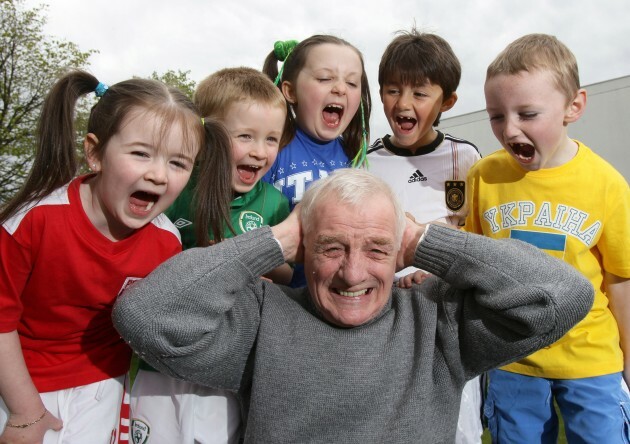 RTE's Eamon Dunphy with Robyn Dempsey (5) from Kilcullen, Callum Heath (4) from Tallaght, Susie Power (8) from Kilcullen, Rowan Durmis (6) from Citywest and Liam Hyland (5) from Walkinstown. Pic: INPHO/Cathal Noonan
RTÉ THIS AFTERNOON launched their Euro 2012 coverage in Montrose with pundits like Liam Brady, Kenny Cunningham, John Giles and Eamon Dunphy in attendance. There was no sign of Didi Hamann, though the former German international will again join the panel in Donnybrook.
The station will feature coverage of all 31 games as part of the first major soccer championship for which the Republic of Ireland has qualified in 10 years, we're told.
And, as always, you can expect some shouting and roaring, as above.