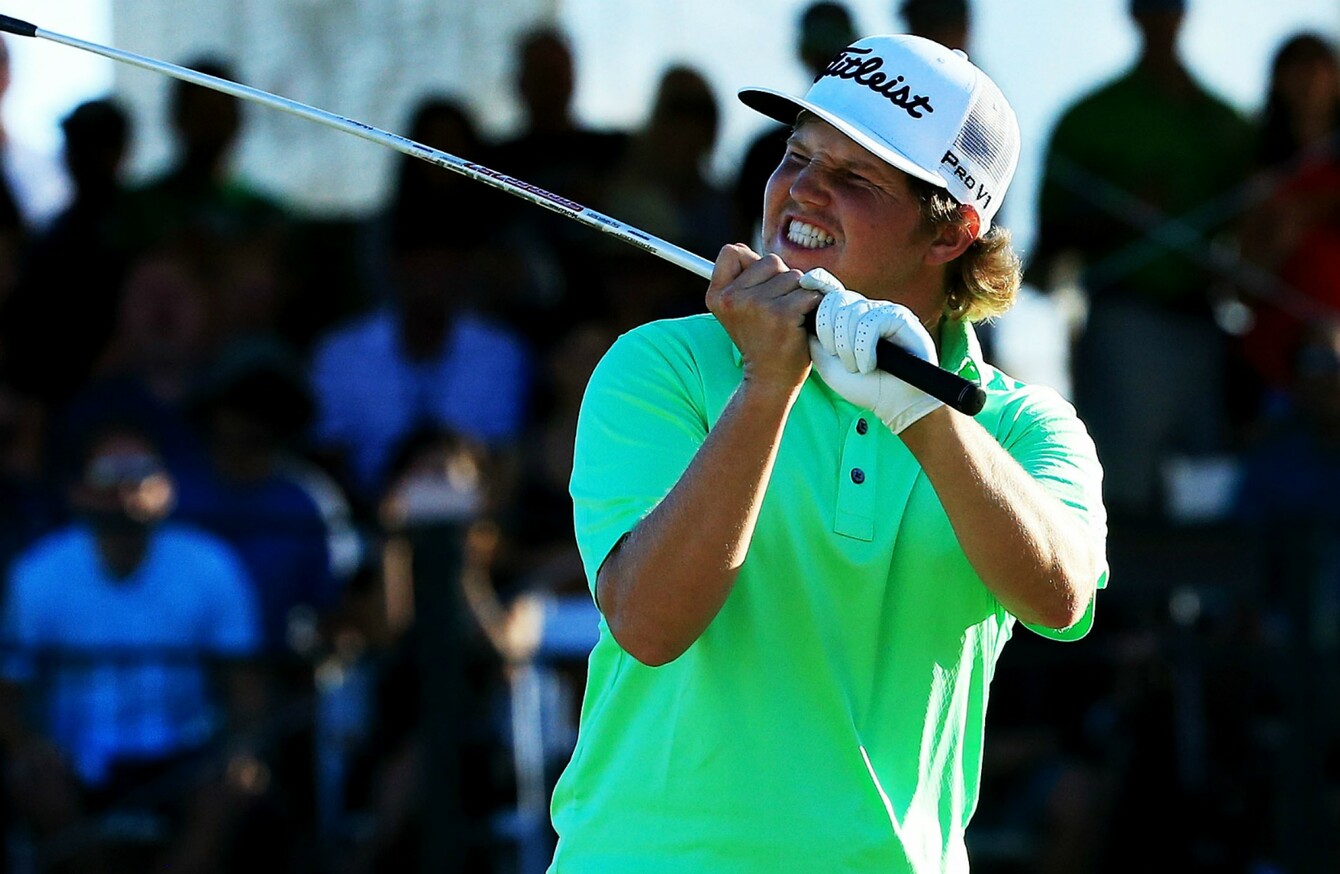 American golfer Zac Blair
American golfer Zac Blair
ZAC BLAIR'S WELLS Fargo Championship campaign came to an end on Friday after he was disqualified for hitting himself in the head with a putter.
Blair let his frustration get the better of him at the par-five fifth, where he bent his club over his head after missing a birdie putt at Quail Hollow Club in Charlotte.
The 25-year-old American proceeded to use it as he holed for par – a violation of the rules – before he notified tournament officials at the sixth, resulting in a second-round disqualification for a non-conforming club, which is deemed as "damage other than in the normal course of play".
Blair, who was four over through six holes after carding a first-round 75, then took to Twitter to poke fun at himself before explaining what took place at the fifth hole.
"I let my emotions get the best of me today. Missed a put on hole #5 and I hit my putter against my head, and proceeded to tap in for par," Blair wrote.
"I noticed the putter on the next hole and went over to the official to let him know about the situation. I informed him I'd proceeded to finish out for par on hole five with my putter.
"Going forward I'm going to do my best to not let my emotions get in the way out on the golf course, and I'm going to learn from this mishap and move on.
"My game feels very close, just need to clean up the silly mistakes and I'll be right there!"