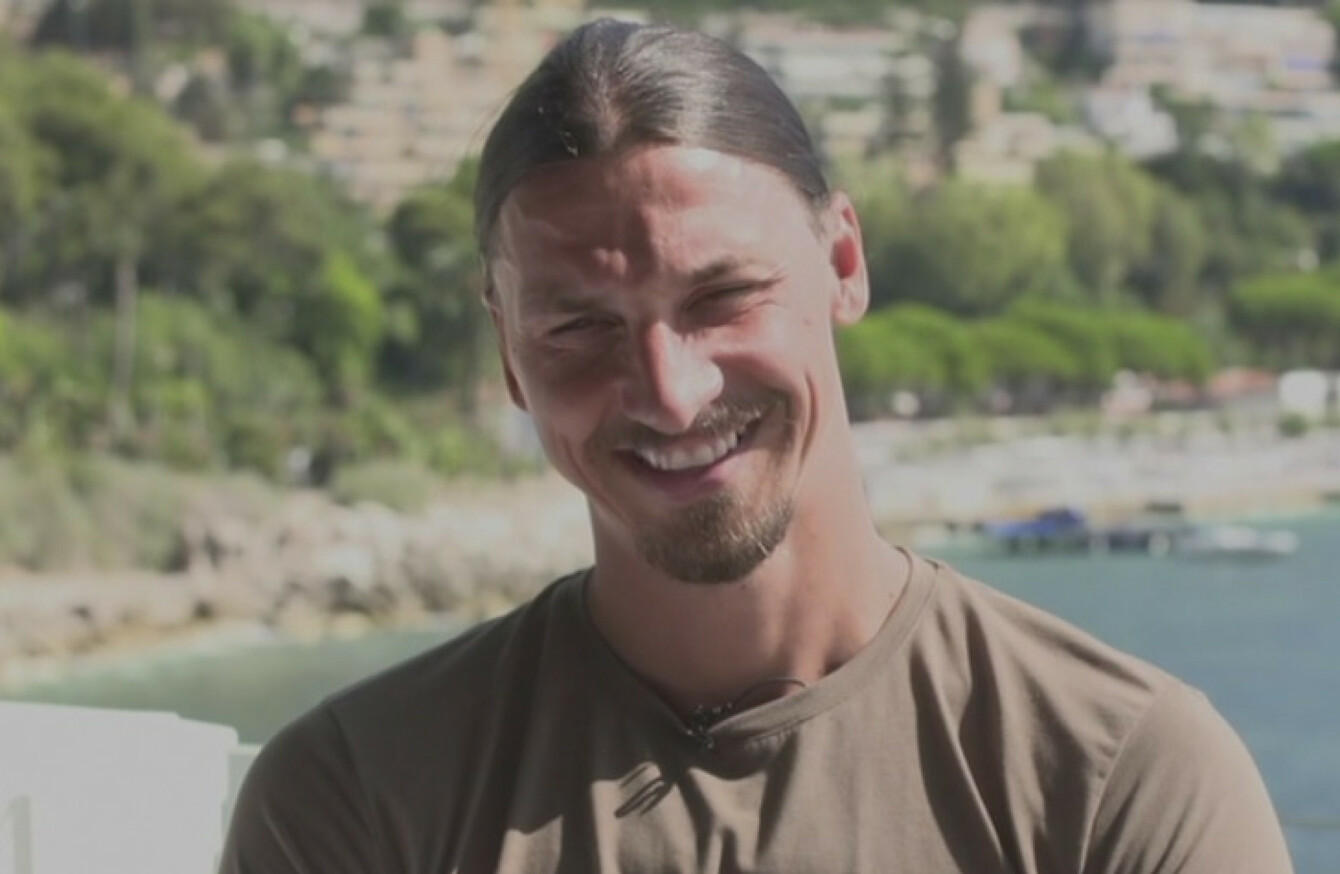 ZLATAN IBRAHIMOVIC WASTED no time in giving the lowdown on his new and/or improved Manchester United team-mates after confirming he has re-signed with the club for the 2016/17 campaign.
Speaking to ESPN FC, the Swedish striker first gave his two cents on £75m arrival Romelu Lukaku, confirming that the former Everton striker did indeed call him and ask if he could don the number nine at Old Trafford.
"I'm happy he came," Ibrahimovic said. "I think the team is much stronger this season than last season. Obviously we lost [Wayne] Rooney, who is a legend for the club, but we took three new players and the team is stronger.
"Signing Lukaku makes us stronger. He has a different quality to me and to Rashford as a striker. He's a powerful guy and he will bring some quality in the game.
Lukaku called me and he said, 'Bro, can I get the number nine?' I said, 'Listen, I'm not on that level where I will make it difficult for you. I just want you to be happy and feel welcome, so I'll give you the number nine… But I will take the number 10!'
"That's the way we do it. So, I never left – I just upgraded my number."
Lukaku's recruitment, however, doesn't excite Ibrahimovic quite as much as that of Sebian midfielder Nemanja Matic.
Ibrahimovic made no bones about the fact that Matic, who like Lukaku has impressed in his short United career to date, adds a solidity to United's midfield which he maintains they lacked last season.
"I think the signing of Matic [is crucial]," Ibrahimovic told ESPN FC. "He brings a stability to the team that it didn't have last year.
"And I think Lukaku was a quality signing, like physical signing of force, but the important one is Matic, I believe. He brings stability to the whole team and that is what the team needs, and to have a player who is consistent at the top level."
Asked which of United's creative midfielders he expected would create the most goals for him when he does eventually return to action from his cruciate ligament injury, Ibrahimovic pointed not towards his old partner-in-crime Paul Pogba – who scarcely requires a boost in confidence – but the lesser-spotted Armenian Henrikh Mkhitaryan, who has opened the Premier League season with no fewer than four assists.
"I also think this season will be the season of [Henrikh] Mkhitaryan because he has opened fantastic.
"I think people underestimate him because he doesn't have the name like the other ones in the world. This may be because he comes from a small country like he comes from [Armenia] but this year he will get the credit he deserves and show the quality that he is, my bet is on Mkhitaryan.
"Or if he don't provide me [goals] he will not play… I am joking!"
You can watch Ibrahimovic's full interview with ESPN's Layla Anna-Lee below.
Subscribe to The42 podcasts here: