WE HAVE HEARD of the prawn sandwich brigade before but this is the first time we have ever seen zombies — the great undead — congregate at a stadium to check out some riveting baseball action.
The Arizona Diamondbacks hosted Zombie Night, as well as the Philadelphia Phillies, on Friday and encouraged supporters to get into the gory spirit of things. These two fans [below] are clearly teenage zombies with little or no interest in brains, while the zombie with a baseball through the skull wins all of the awards.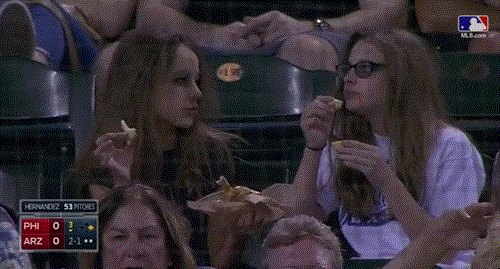 MLB MLB
The D'backs held out for a 5-4 win over their guests from the cheese-steak State. Check out the, and we shall invert the commas, undead 'fun' at Chase Field here.
MLB / YouTube