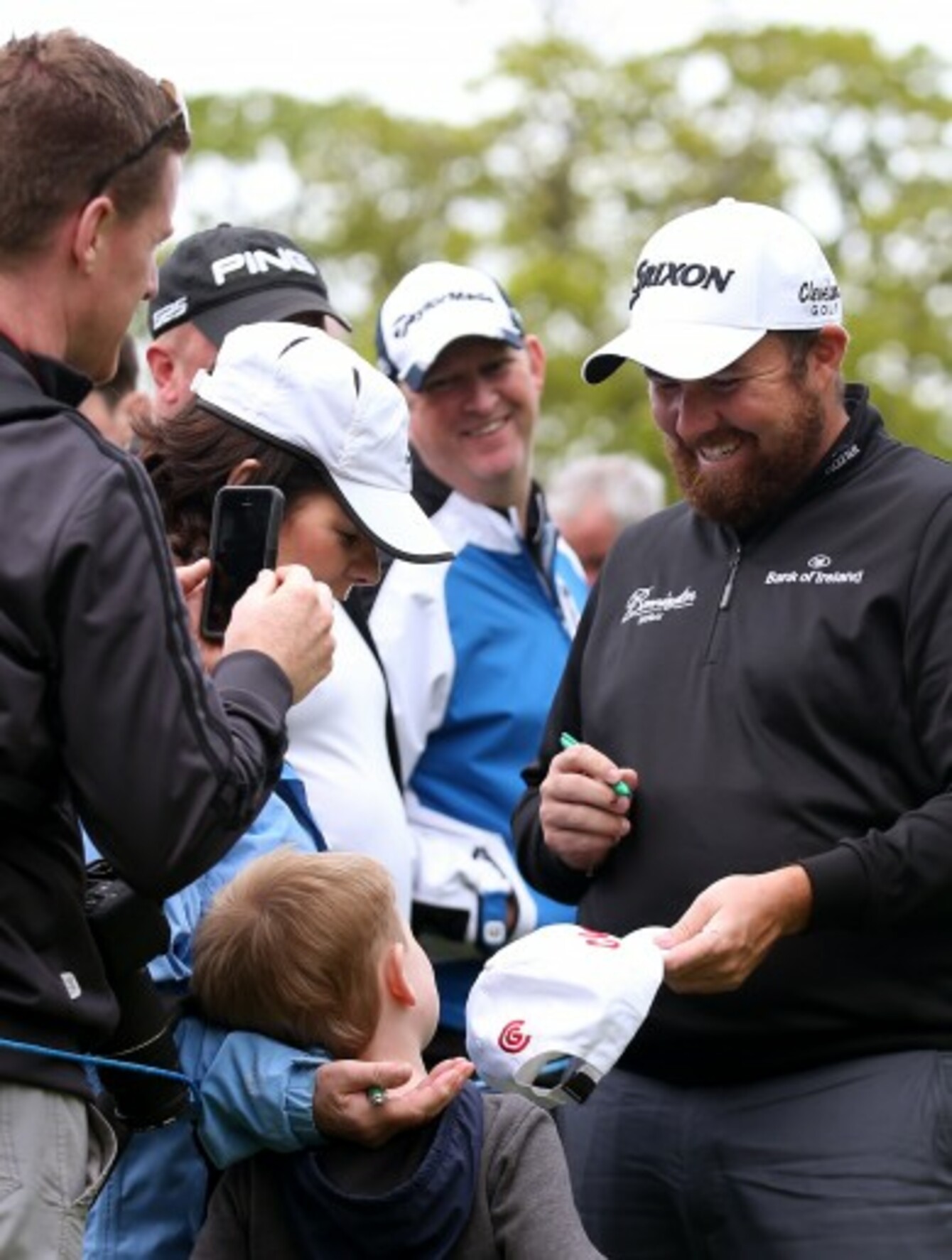 Lowry says it's 'ridiculous' to trial new rules this week.
Image: Ryan Byrne/INPHO
Lowry says it's 'ridiculous' to trial new rules this week.
Image: Ryan Byrne/INPHO
SHANE LOWRY HAS questioned the European Tour's decision to allow spectators use their mobile phone to take photographs during this week's Irish Open, predicting it will be 'carnage' on the links at Portstewart.
As part of a pilot scheme being trialed by the European Tour, the Irish Open will become the first ever tournament where mobile phone photography is permitted in all areas of the course.
The only restriction is that video recording is only allowed in 'non-competition areas'.
Furthermore, organisers are encouraging spectators to make use of the relaxed rules by running a competition for the best photo on social media, with the winner taking home over €500 worth of merchandise.
"I think that's ridiculous," Lowry said in Dublin. "There's going to be carnage this week for myself and the other Irish guys. What a week to trial something like that. There's going to be 25,000."
The Clara native added that Irish fans were among the worst for phone use on the course.
"Trying to get 25,000 people to turn their phone on silent," he continued. "Statistically, a certain percentage of people won't have their phones on silent. They're going to use it anyway. There's going to be carnage."
It's the latest move from the European Tour in its bid to modernise the game following the introduction of on-course interviews with players and a new Golf Sixes tournament earlier this year.
Lowry, as one of the younger members of the Tour at 30, rarely gets worked up about these things but speaking at the announcement of his partnership with Immedis yesterday, questioned some of the initiatives organisers have piloted.
"The Tour are all into this new stuff. Music on the range, I'm not a fan of much of it, some if it I am. Trying to warm-up at half six in the morning on the range and One Direction comes on. You're thinking "Ah come on, I'm only barely out of bed." You're trying to get your head right, you know what I mean?
"But do they need to have music on the range at Wentworth? This week at the Irish Open, does anyone care they have music on the range? There will still be the amount of people there. No one is going to go for the music on the range; they'll still go for the golf."
The42 is on Instagram! Tap the button below on your phone to follow us!