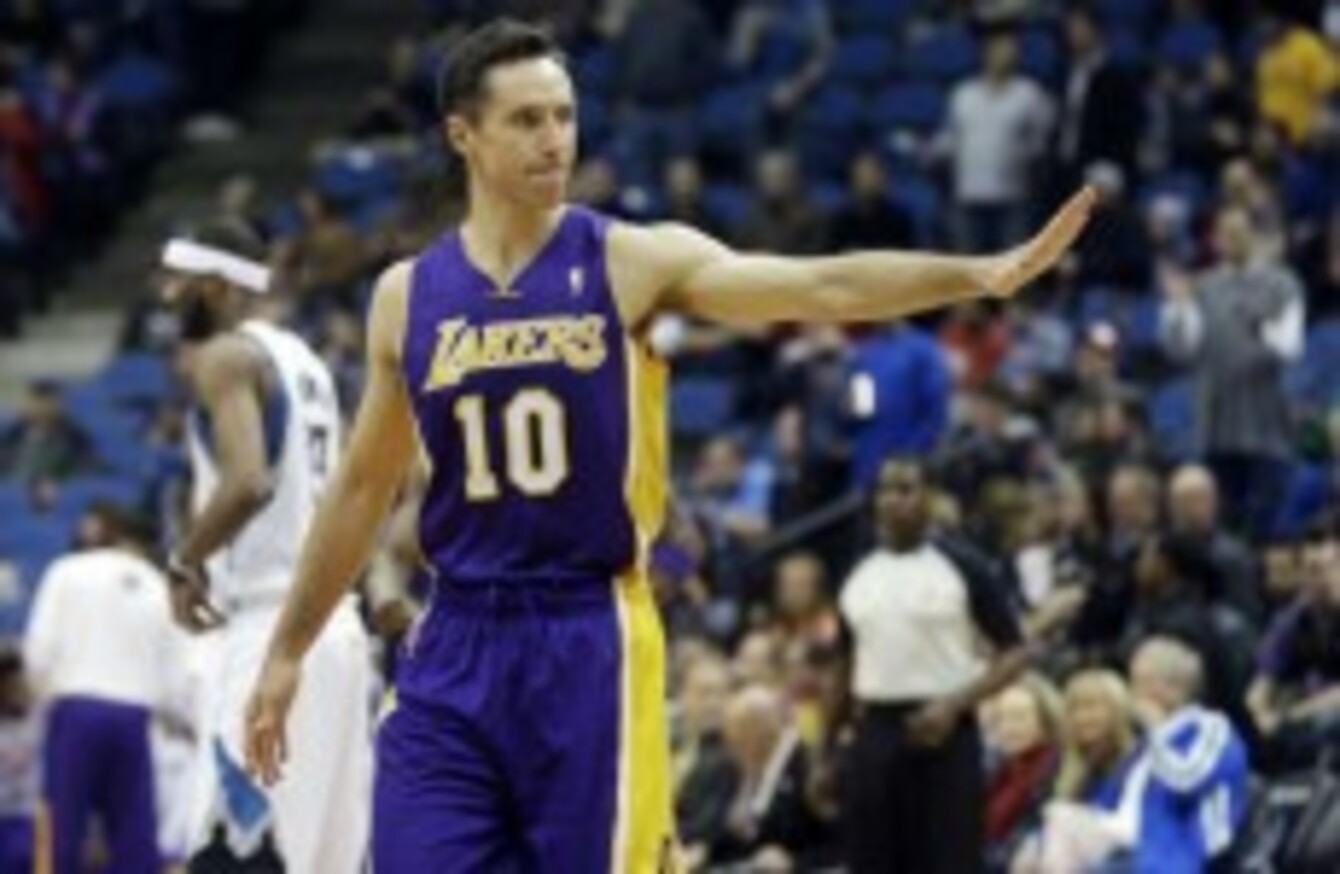 Image: Jim Mone/AP/Press Association Images
Image: Jim Mone/AP/Press Association Images
HE'S BEEN CROWNED the NBA's most valuable player on two occasions, he's an eight-time All-Star but a championship ring has constantly eluded him.
And it seems, barring a fairly substantial surprise, Steve Nash will never taste ultimate basketball glory because he's winding things down after an incredible career. But he still wants one more season.
Speaking to Slovenia's Sport TV, he said:
I want to just play one more full season. I think this is my last season. I still love to play, I still love to practice and work on my game. I'm going to spend many, many years living this game without basketball, so it would be nice to play one more year."
It will be a sad day for the league when Nash does finally walk away but until then, let's savour every second. And re-watch some classic compilations of his best plays.
Source: NBA/YouTube