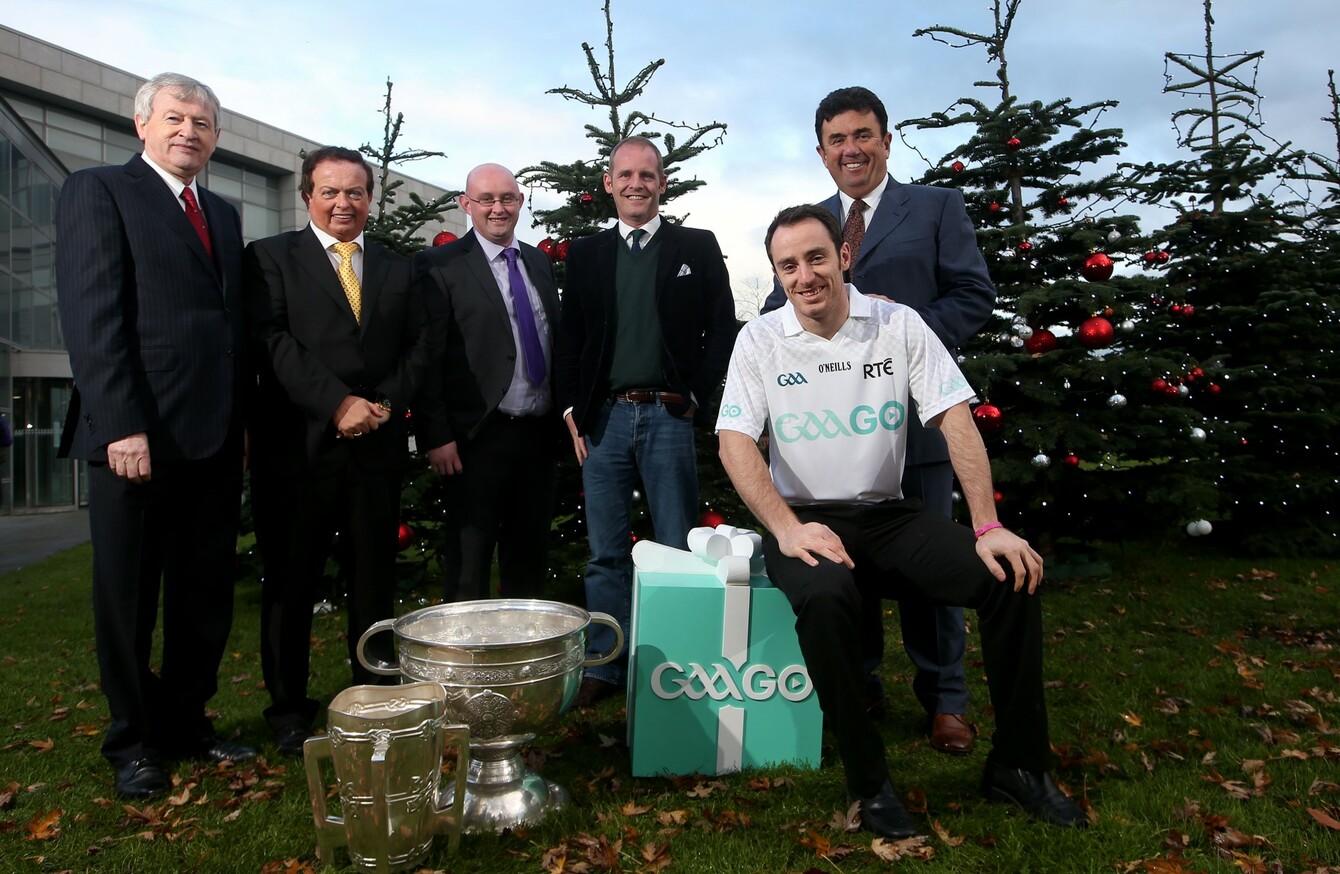 Image: James Crombie/INPHO
Image: James Crombie/INPHO
1. Coaching DVD
(www.gaastore.com, €18.20)
What would an Irish family Christmas be without an insulting gift?
Your loved one may have put their side's latest unsuccessful campaign to the back of their mind until the New Year.
But they don't have to. Encourage them to get a head-start on training ideas while they have the time to mull over their failures, and all from the comfort of the living room.
2. Stress ball
(www.oneills.com, €2)
An ideal Christmas gift, especially when dealing with the visit of those relatives that you have to bear, but really don't want to.
3. County pyjamas*
(www.gaastore.com, €16.25)
Start and finish every winter's day with inter-county action on your mind. And don't fret, they do come in other styles, not just the eye-pleasing combination of Carlow colours.
* For normal-sized kids or for very small adults
4. Hurling personal trainer
(www.gaastore.com, €57.20)
Are you replacing at least two windows a year because of stray sliotars?
Save yourself some money and gain some extra peace in the house with this handy swing-ball type contraption.
5. Car kit
(www.o'neills.com, €8 or €2 if you fancy a Carlow one, seriously)
All that sunshine has surely faded last year's kit, and that air freshener and bumper sticker are missing the hat-trick.
Your loved one can pimp their ride this year in time for pre-season, and be the envy of their mates.
6. Season ticket
(www.gaa.ie, €99-200, *Ts&Cs apply)
Be part
of the team
Access exclusive podcasts, interviews and analysis with a monthly or annual membership.
Become a Member
The present for the dedicated GAA fan, although if they were that dedicated they'd probably have one of these already right?
Crucially, if you play your cards right you might get yourself a ticket out of this with the 'bring a friend' option.
7. Personalised sliotar
(mrsportsgift.com, €13)
This gift could go two ways.
If you think it would be healthy for your loved one to smack a picture of your face around a field or against a wall, go for it – it may even be therapeutic for them depending on your circumstances.
Otherwise, take the safe option and pick someone every GAA fan is bound to hate, you won't be short on options.
8. Croke Park jigsaw
(crokepark.ie, €10.00)
As great as Christmas Day is, once the cooking, eating and cleaning up is done – everyone is invariably too tired and full to do an awful lot. And the standard of Christmas movies in recent years is bound to speed up the food-induced comas that are only an hour or so away.
Skip the Monopoly and hop straight into this jigsaw of GAA HQ. Plus, it will likely cause less arguments than charades.
9. Line-marker
(www.gaastore.com, €184.60)
Does your loved one get a kick out of straight lines? Is he/she always the first person to take down the nets after a game while everyone else races towards the car park?
For "crisp" stripes of varying width, this clever invention will even make the menial task of line-marking enjoyable.
These blinging 10″ rims can tackle all sorts of terrain and the wheels will even keep the paint shaken and ready to use. And with a comfortable handle, too. Who knew?
10. Retro football
(www.oneills.com, €30)
Finally a football that they can't use outside the house, I hear you say.
We actually think – genuinely – that this retro football is a cool present for any GAA nut. And a bargain too.