REELING IN THE years with a flashback to 1990.
After a 3-3 draw in the final, Manchester United and Crystal Palace were forced to decide the 1990 FA Cup winner with a replay.
United went on to win their seventh FA Cup 1-0 thanks to a goal from defender Lee Martin, his only at the club.
Ahead of their date at Wembley this evening, we took a trip back 26 years to find out where these players are now and what they've done since.
Manchester United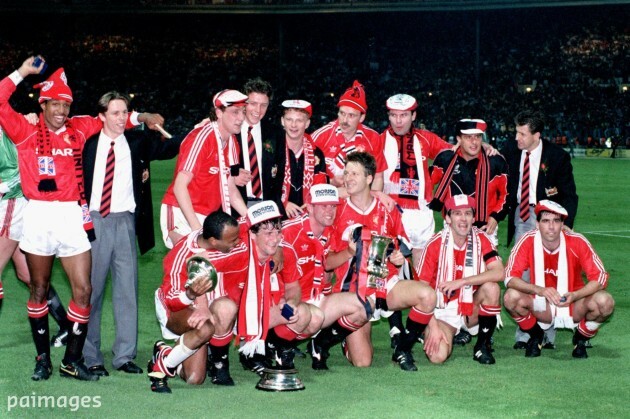 Jim Leighton
The goalkeeper was dropped from Alex Ferguson's starting team for the replay and lost his place to Les Sealey. He begrudgingly left the club in 1991 and played with several other clubs, his most successful spell being with Hibernian. The Scot retired in 2000 and moved into goalkeeper coaching, until he finished with Aberdeen last year.
Steve Bruce
Currently the Hull City manager, Bruce continued to play with United, captaining them to several honours before moving to Birmingham and Sheffield United. He moved into management and has been in charge of Birmingham, Wigan and Sunderland to name a few.
Bruce is hoping to lead his Hull side to Premier League promotion as they face into a play-off final later this month.
Lee Martin
Martin went on to play with Celtic and Bristol Rovers, but retired in 1998 after never fully recovering from injury. He now works with young people, helping them gain qualifications and employment. He has two children and also does some work with MUTV.
Gary Pallister
Pallister is now a TV pundit, appearing on BBC and ITV. With United, he went on to win two more FA Cups, a Uefa Cup Winners' Cup and four Premier League titles. He finished his playing career at Middlesbrough in 1998.
Mike Phelan
Well known for being Ferguson's chief first team coach and then assistant manager, Phelan ended his playing career in 1995. He's now Steve Bruce's assistant manager at Hull.
Paul Ince
The midfielder continued his success with United despite a stormy relationship with Ferguson before moving to Inter Milan in 1995. He went on to play with Liverpool, Middlesbrough and Wolves and then moved into management.
Bryan Robson
After his time at United, he joined Middlesbrough as a player-manager, leading them to a First Division title in 1995. He went on to coach West Brom, Bradford, Sheffield United and the Thailand international side.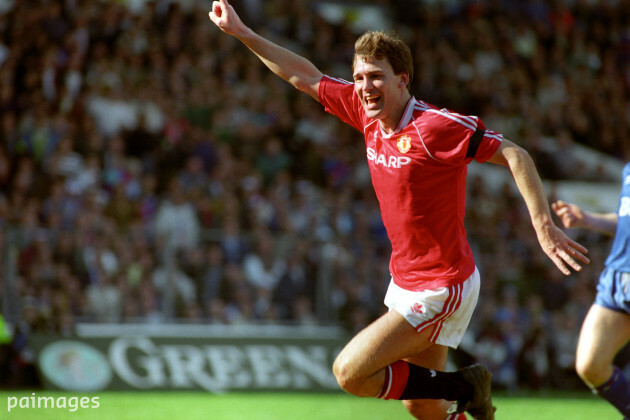 Danny Wallace
After short spells with various other clubs after United, Wallace was forced to end his career prematurely due to multiple sclerosis. Since then, he has set up the Danny Wallace Foundation, helping others living with MS.
Brian McClair
McClair stayed at the club until 1998, followed by a short spell at Motherwell. He has since worked as United's reserve team manager and became the director of their youth academy in 2006. Last year, he was appointed as the Performance Director of the Scottish Football Association.
Neil Webb
After United, he went on to play with Nottingham Forest. Webb hung up his boots in 1997 following a string of injuries. After football, he gave management a shot and has been a jack of all trades since with jobs including programme seller, postman, forklift truck driver and soccer pundit on Canadian TV.
Mark Hughes
The Welsh man is the current manager of Stoke City, and has spent time in charge of Blackburn, Manchester City, Fulham, QPR and the Welsh national team. He finished his playing career at Blackburn and also spent a successful three years at Chelsea.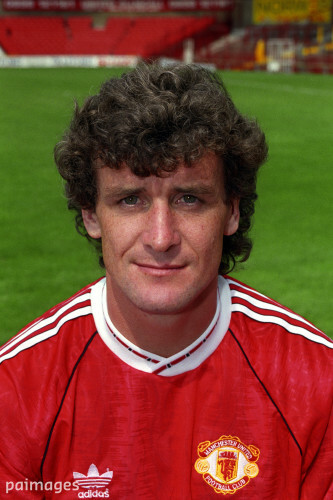 ***
Crystal Palace
Nigel Martyn
The goalkeeper continued his time at Palace until 1996. He then moved to Leeds and called it a day at Everton in 2006. He has since worked as a goalkeeping coach at Bradford City and has also worked in the media.
Gary O'Reilly
He retired two years later and moved into sports broadcasting, appearing on BBC and Sky Sports, along with other international football stations.
Andy Thorne
He rejoined Wimbledon from Palace in 1994 but was forced to end his career due to injury at 31. He has worked as a scout since, as well as the manager of Coventry City and Kidderminster Harriers.
Richard Shaw
Currently the U16 head coach at the Palace Academy, Shaw spent the rest of his playing days at Coventry City and Millwall. He has also worked as a coach at Coventry.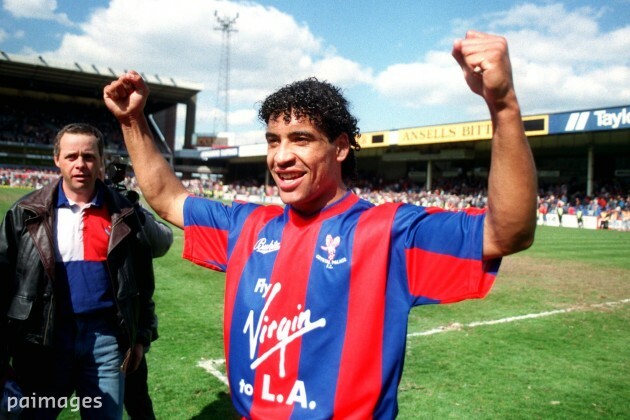 John Pemberton
The defender is currently involved with Bristol City. He has also coached at Palace and Nottingham Forest, as well as being the Academy Manager at Sheffield United. He played with Sheffield United, Leeds and Crewe before retiring.
Andy Gray
Gray continued at Palace until 1992 before lining out for Tottenham and Millwall to name just two clubs. He then turned to a management career with Sierra Leone.
Alan Pardew
Pardew is the current Palace manager and hoping to lead his side to victory in this weekend's final, their first since 1990. His management career has been quite successful to date with Reading and West Ham as well as Newcastle. He finished his playing days with Reading in 1998, after stints with Charlton and Barnet.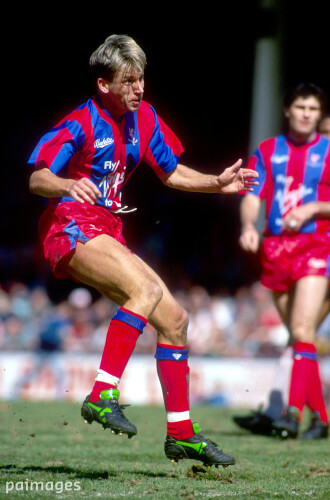 John Salako
The former midfielder is currently Palace's first team coach. He spent time at Fulham, Charlton, Coventry, Reading and Brentford before hanging up his boots in 2005. He's also a pundit, working as a match day correspondent on Sky Sports.
Phil Barber
Barber finished his career in 2003 following several moves to lower league clubs. He went on to work for Wimbledon's academy and community department. He then coached football in Croydon schools before getting into gardening.
Geoff Thomas
The club's captain in 1990 went on to represent England nine times and played for various clubs before ending his career at Crewe in 2003. Thomas was diagnosed with leukaemia shortly after but later recovered. He set up the Geoff Thomas Foundation and over the years, has raised substantial amounts of money for cancer research. He has since published a book and completed the Tour De France route and other long haul cycles in his fundraising efforts.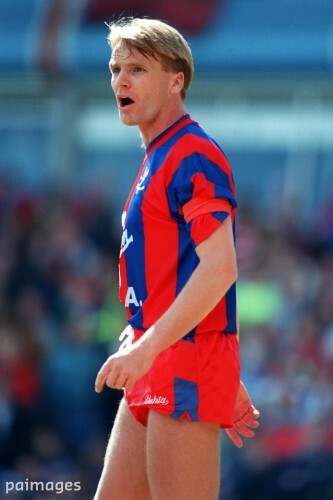 Mark Bright
Bright ended his career with Charlton in 1999 and then moved into media and coaching. He has worked mainly with BBC and joined the Palace academy as a coach in 2009. Interestingly, he scored the first goal at the new Wembley Stadium in 2007, playing for the Geoff Thomas Foundation XI in a charity match.
The42 is on Snapchat! Tap the button below on your phone to add!