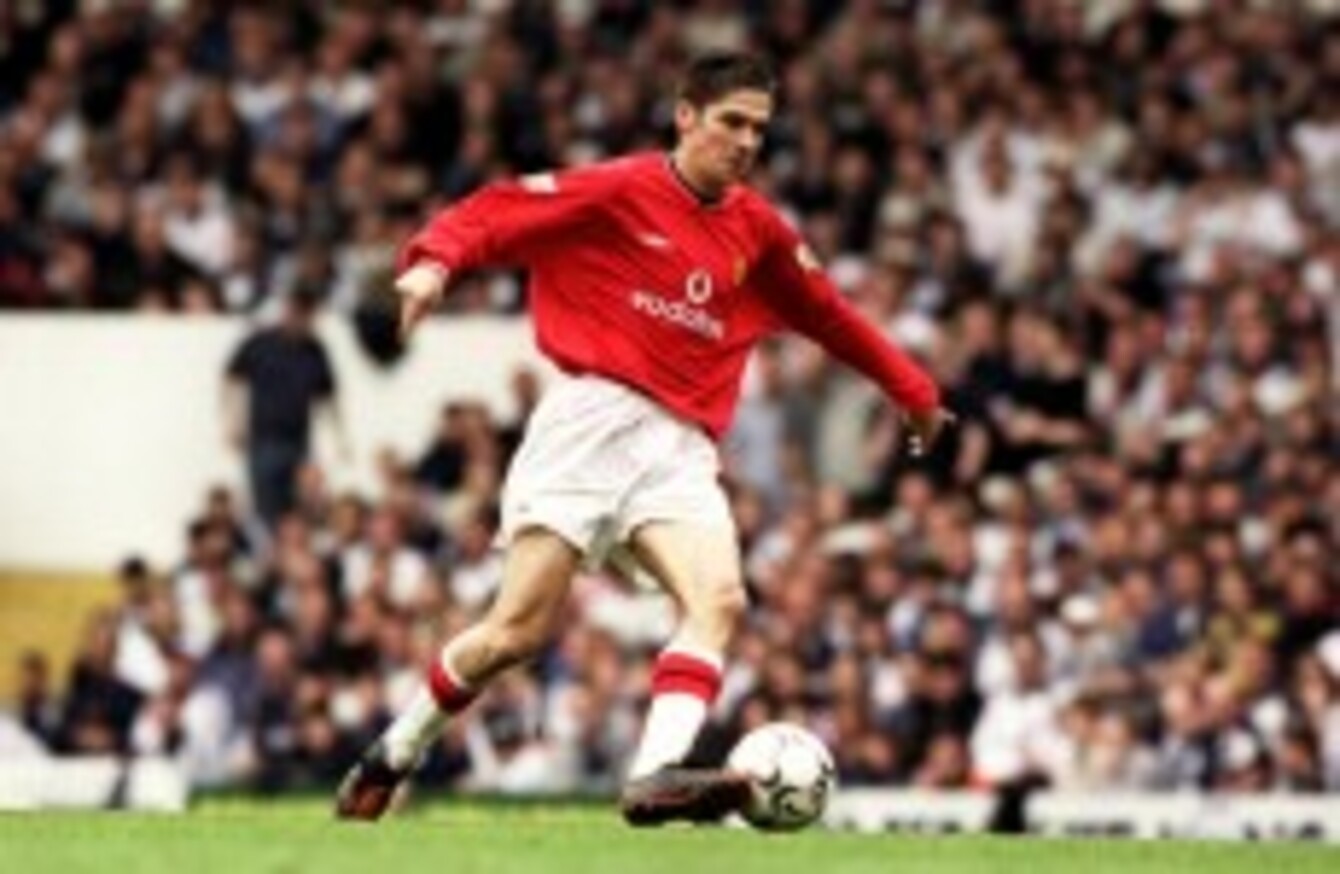 Bojan Djordjic -- not actually that good at football, despite what Championship Manager says.
Bojan Djordjic -- not actually that good at football, despite what Championship Manager says.
TO THOSE OF us who spent hours in a darkened room trying to decide which tie to wear ahead of a European Cup final appearance or quit without saving after losing the league on goal difference on the last day of the season, the name Kim Källström will always be synonymous with Championship (later Football) Manager success.
Despite two Ligue 1 titles with Lyon, it would be fair to say he hasn't lived up to the high expectations us Championship Manager fanatics had of him, and he's not exactly an anomaly, as these games have plenty of examples of overrated players (they also tipped a certain Lionel Messi for greatness by the way, so they often get it right as well).
Anyway, here are five of the most memorable examples of players who never quite made the grade in real life, despite their abiding status as Championship Manager legends.
Freddy Adu

Image: Neoseeker
Current club: Jagodina
Age: 25
Fantasy: A wunderkind possessing the talent of Pele and Maradona combined, Adu was to be the American Messi.
Reality: Several years after signing his first professional contract, Adu has struggled to make any kind of impact on the world game, playing fewer than 200 club games in his career.
Bojan Djordjic

Image: Planet Cricket
Current club: Chennaiyin FC
Age: 32
Fantasy: Manchester United would rarely sell Djordjic for less than €20 million, such was their belief that the Serbian would become an Old Trafford legend.
Reality: The 32-year old has had no fewer than 15 clubs (including loan deals), but has failed to settle anywhere and the highlight of his career was a league and cup double while on loan at Red Star Belgrade in 2004.
Maxim Tsigalko

Image: Neoseeker
Current club: Retired
Age: 31
Fantasy: One member of TheScore.ie team had the Belarusian tied into a contract with a whopping €120 million release clause, which was no surprise given his tendency to average about two goals a game.
Reality: A Belarusian Premier League win in 2004 is all the now retired 31-year old has to show for his efforts as he never secured that elusive move to a big club Championship Manager fans so desperately wanted.
Nii Lamptey

Image: One Foot In The Game

Current club: Retired
Age: 39
Fantasy: The creators of Championship Manager always had a fondness for Ghanaian footballers and Lamptey was billed as Africa's answer to George Best.
Reality: A promising spell in Holland resulted in a move to Aston Villa in 1995, but his career quickly went into freefall before he retired in 2007 after a stint with Jomo Cosmos in South Africa.
Tonton Zola Moukoko

Image: FM Base
Current club: IFK Lidingö FK
Age: 30
Fantasy: Another supposedly brilliant African midfielder, Moukoko was one of those players you signed as soon as you started a new game because he guaranteed 25 goals a season from midfield.
Reality: Moukoko never played a game with Derby County, and 13 years after looking like setting the world on fire, he was last seen plying his trade in the Swedish fourth division.
A version of this article was originally published on 24 August, 2013.
We've obviously missed loads as Championship Manager has produced any number of would be world beaters only for them to flop in real life, so who was the biggest disappointment for you? Let us know in the comments below.