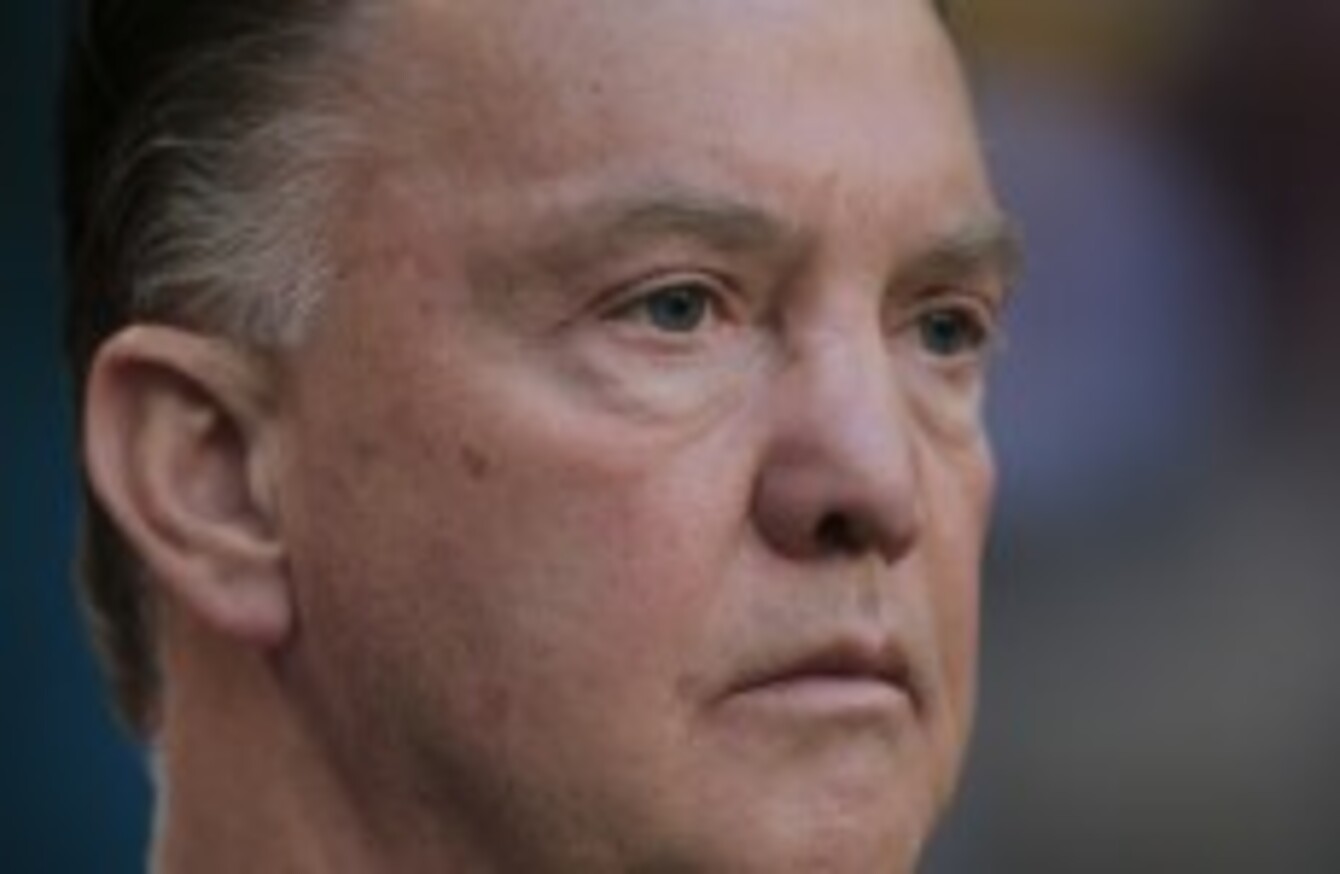 Louis van Gaal watches his players prior to the recent international friendly between Netherlands and Ecuador.
Louis van Gaal watches his players prior to the recent international friendly between Netherlands and Ecuador.
1. Experience
THE PRIMARY CRITICISM aimed at previous United boss David Moyes was that he lacked major trophy-winning experience, yet this claim patently cannot be leveled at his successor.
Indeed, the Premier League is one of the few major leagues Louis van Gaal hasn't already won, given his success in claiming, on at least one occasion, the Bundesliga, La Liga and of course, the Eredivisie, while he also possesses an intimate knowledge of top-level European football, having managed in the Champions League on countless occasions.
He has been a manager since 1991 and is familiar with the contrasting demands of different European leagues, in addition to being adept at ruling clubs in which outcomes other than victory are routinely treated as disastrous.
At United, he faces perhaps the biggest challenge of his career thus far, but unlike Moyes, he's certainly one of the most reliable names in the game to fulfill this immensely demanding role adequately.
2. Authority
(Rivaldo and Van Gaal did not see eye to eye during their time together at Barcelona)
This quality may seem like a given for any manager, however it's not always the case.
One need only recall Man United's last manager, David Moyes. Rumours suggested the Scot had lost the dressing room long before his sacking, and the likes of Rio Ferdinand and Robin van Persie publicly criticising the team constituted the type of behaviour that someone who has the respect of their players, such as Alex Ferguson, would never tolerate or be forced to deal with.
Yet instead of punishing the dissenters, Moyes seemed to meekly accept their consistent misbehaviour and consequently failed to punish their potentially harmful and unsettling remarks.
Van Gaal, on the other hand, surely won't stand for such shenanigans. Known as a man who doesn't take fools gladly, he will have no problem castigating journalists for asking 'stupid' questions and is known to have a similarly abrasive style when dealing with disruptive influences in the dressing room.
At Barcelona for instance, he stubbornly insisted that star man Rivaldo played on the left wing when the Brazilian legend was intent on operating in the centre, demonstrating his refusal to be overwhelmed by anyone and upsetting his most talented player in the process.
3. An ostensible ability to get the best out of Van Persie
(Van Persie was rumoured to be unhappy at United during David Moyes' reign)
Throughout David Moyes' tenure as manager, there were rumours that Robin van Persie was less than content with life at Old Trafford.
The Dutch star consequently failed to produce the type of form he showed in his phenomenal debut season at United, partially as a result of the type of injury problems that had previously characterised his otherwise impressive career prior to joining United.
There is no doubt, of course that United need the 30-year-old firing on all cylinders — he is arguably their best and most important player when on form.
And if anyone can get the best out of Van Persie, it's Van Gaal. It's been well documented that the two have a warm relationship. The ex-Arsenal striker currently captains Van Gaal's Holland side, and the coach has hinted he could also undertake this role at United.
"Always, you make a player captain when you have more or less the same philosophy, not only about football tactics but also about life," Van Gaal told reporters during the week.
What are they
really like?
Rare insights on sport's biggest names from the writers who know them best. Listen to Behind the Lines podcast.
Become a Member
While some may question whether Van Persie is suitable captain material, handing him this responsibility is one potentially effective means of placating his concerns about the club. Furthermore, as the above quote suggests, perhaps Van Gaal sees something of himself in Van Persie's brash-bordering-on arrogant demeanour and single-minded nature, and such a close relationship between the pair will more than likely benefit the team ultimately.
4. Tactical nous and a style that fits United's philosophy
(The then-Ajax coach watches his team train in 1995)
Under David Moyes, United all too often looked overly cautious and deprived of the type of attacking spark that was their hallmark under Alex Ferguson.
As a coach who specialises in attacking football or more specically, 'Total Football,' a style made famous by the country from which he hails, Van Gaal is likely to be welcomed with open arms at United.
Of course, for the moment, he still has to make do with more or less the same group of players that got Moyes fired in the first place, so it may take a while before the team start playing the type of free-flowing football that supporters demand.
In fact, he is renowned as a slow starter in management owing to his nature as a complex tactician, with players only gradually becoming accustomed to his particular demands — for example, it wasn't until 1994, three years into Van Gaal's reign that Ajax won their first title, though he did win the Bundesliga and reach the Champions League final in his first season at Bayern.
Accordingly, he may hope that United show more patience with him than that which they afforded Moyes.
5. A track record of nurturing young players and building trophy-winning teams
(Van Gaal's Ajax celebrate with the Champions League trophy in 1995)
One of the most dissatisfying elements of the David Moyes' era was the lack of development shown by the club's young players, perhaps with the notable exception of Adnan Januzaj.
Phil Jones, Chris Smalling, Tom Cleverley and Danny Welbeck failed to progress significantly and in some cases, actually receded.
Tellingly, Moyes was also retrospectively criticised by Everton's youth team coach Kevin Sheedy for failing to bring enough young players through the system and give them first-team opportunities during his time with the Toffees. Van Gaal, by contrast, has an exceptional track record in this regard and thoroughly embraces the concept of letting youth flourish on the field.
One need only recall the famous Ajax side he built in the 1990s, which won three Eredivisie titles and reached two successive Champions League finals (one of which, his team won).
The famous names that the coach had an integral hand in developing, include Patrick Kluivert, Marc Overmars, Dennis Bergkamp, Frank and Ronald de Boer, Edgar Davids, Clarence Seedorf, Winston Bogarde, Michael Reiziger and Edwin van der Sar — if United can produce even half as many great talents under Van Gaal's stewardship, then they should be set for another very successful few years.