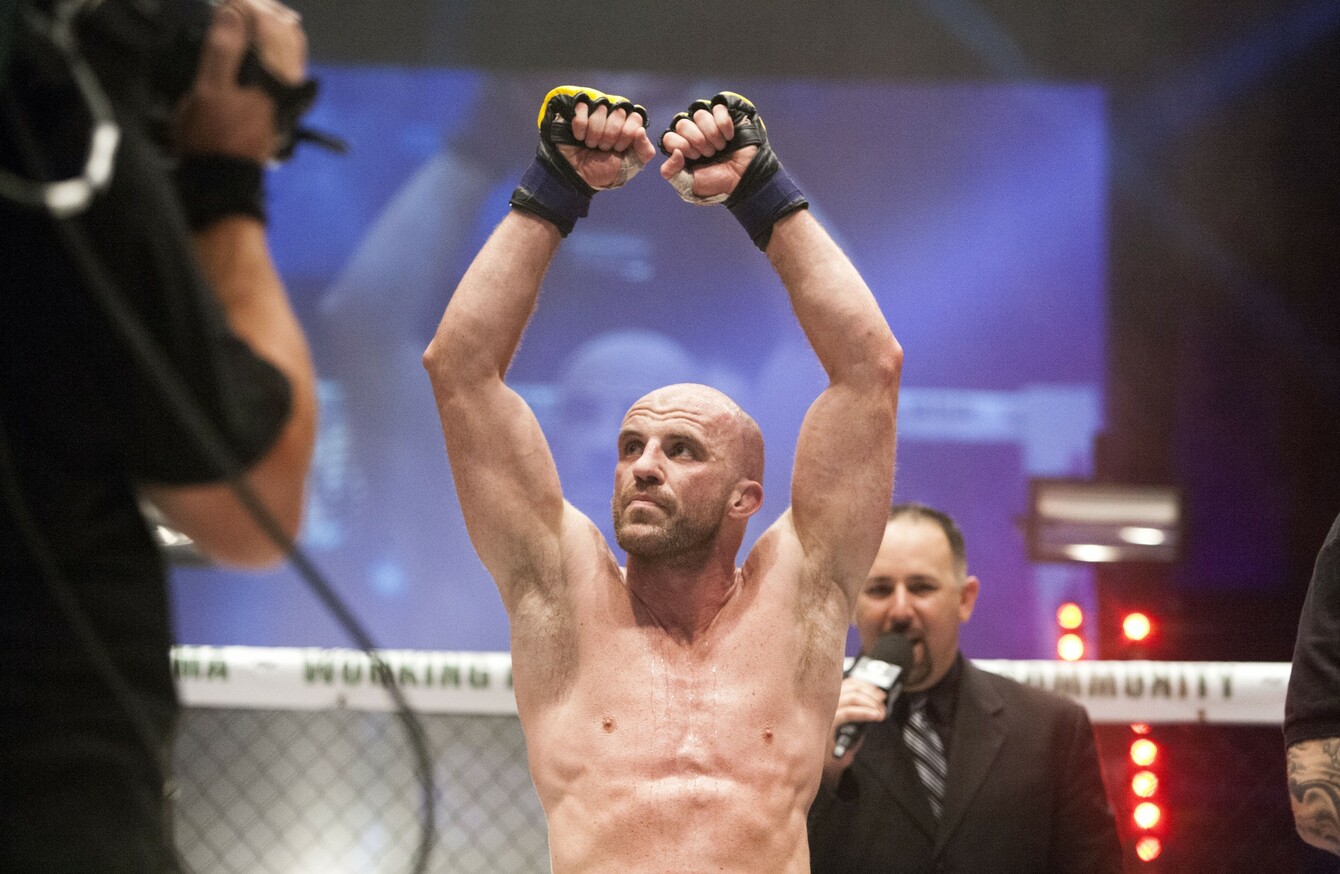 MMA fighter Peter Queally.
Image: Gary Carr/INPHO
MMA fighter Peter Queally.
Image: Gary Carr/INPHO
PETER QUEALLY MIGHT not be nearly as well known as the man he regularly trains with, but the 30-year-old MMA fighter from Dungarvan is on a mission to secure his first UFC contract in the coming weeks.
A sparring partner of Conor McGregor, Queally believes a deal with the sport's hierarchy is 'very, very, very close' and until that phone call arrives he's doing all he can to be in the best shape possible.
In his most recent bout at BAMMA 24, Queally dispatched Englishman Nathan Jones but far from sitting back and resting on his laurels, he's training harder than ever.
Here's a typical day in his life.
Morning
What time I get up at varies because I don't stick to a very strict schedule. I sleep for 8-9 hours every night and when I feel like getting up, I get up.
Any less than that eight hours and I'd feel tired so I need that for recovery.
I'd have my breakfast which is usually the same every morning; a few slices of turkey bacon, two boiled eggs and quite a big bowl of porridge with blueberries, strawberries and raspberries as well as chia and flax seeds and honey mixed in.
I'd have a couple of cups of coffee as well, but no sugar, dairy or milk.
Protein and carbs are big components of my diet so the mornings are when I really stock up on these.
I weigh 171/172lbs and fight at 170 which is unusual because most guys who fight at my weight walk around at 195.
Basically, I can eat as I please but for other guys, that bowl of porridge wouldn't be allowed.
Mid-morning/afternoon
I'll head to the gym after breakfast and what I do varies from day to day.
It would be a training session of some description but John (Kavanagh) normally does some technique stuff; not so much a heavy session as much as learning session.
During a technique session we'd be learning moves and that goes on for an hour or so. After that I'll have a protein shake and eat again.
The food is always the same; vegetables, lean meat and good carbs like brown rice or sweet potato.
Working out of the Straight Blast Gym (SBG) in Dublin with colleague Artem Lobov, I train twice a day, five days a week, and one or two other times – when the body permits.
We'd train at 9, 10 or 11 o'clock at night sometimes. There were times we'd train at 5 or 6 o'clock as well but there's always an evening, harder session. This is when we'd do sparring or something tough like that.
Mid-afternoon/evening
I'd get home, have dinner and it'd be the same again; vegetables, lean meat and good carbs. As well as that I'd drink bucket loads of water.
What are they
really like?
Rare insights on sport's biggest names from the writers who know them best. Listen to Behind the Lines podcast.
Become a Member
I try to drink two litres for breakfast and drink as much as I can during the day.
Four to five litres a day wouldn't be unusual. If I didn't I could feel the performance dip when I'm dehydrated; I'd get tired quicker.
I really focus on this and even have a hydration salt before bed.
I never touch sugar or anything sweet, never, ever. It's been months since my last treat, maybe at Christmas I had some Vienneta ice-cream with my dinner but that was the last sweet thing I had.
As well as that, I haven't had a drink in many years because I just don't like it. Even when I'm retired I don't think I'll be drinking.
I used do it years ago but it was something I never enjoyed that much.
The42 is on Snapchat! Tap the button below on your phone to add!